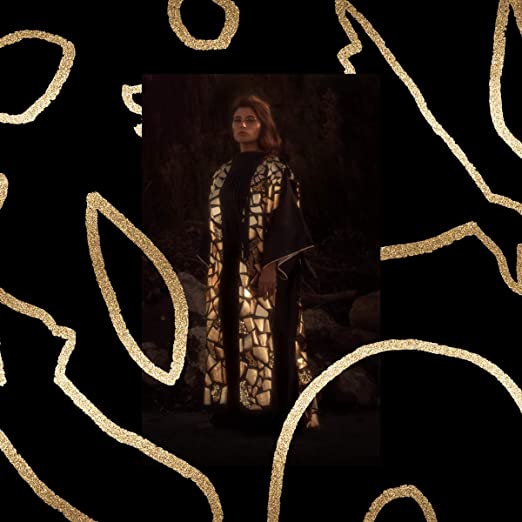 Elisapie
Ballad of the Runaway Girl
Bonsound
Bob Boilen, host of the NPR show All Songs Considered, also hosts the video series, Tiny Desk Concert. The program is a treasure trove of exciting music that you really don't get a chance to hear anywhere else (along with some big name ringers like the Lumineers and Soccer Mommy). A fantastic example is the show featuring Canadian singer/songwriter/author/ filmmaker, Elisapie. She appeared on playing material from her latest album, Ballad of the Runaway Girl.
Elisapie's Tiny Desk concert is a striped down but powerful set. Elisapie is front and center with a powerful, emotive voice singing about her life as an adopted child who left the remote town of Salluit in Northern Quebec for Montreal. She sings in English, French and her native Inuktitut, with the different languages helping to convey different feelings. Likewise, her band uses unconventional techniques like bowed electric guitar and unusual percussion sounds to underscore the haunting words of "Darkness Brings the Light." On "Darkness," Elisapie sings about the forces of acculturation trying to make Inuit people "Canadian" and the tenacity needed to preserve tradition.
I'm glad I watched the Tiny Desk Concert before diving into the album. Elisapie's introductions to her songs gave context that I would have missed otherwise. I don't speak French or Inuktitut, so without the explanation, I'd only know that "Una" was a melancholy, but beautiful song.
"Arnaq" opens Runaway Girl with a wide screen, dramatic, sound somewhat reminiscent of Morphine. The instrumental backing on "Wolves Don't Live by the Rules" is reminiscent of Laurie Anderson. I like that Elisapie can easily move between traditional sounding folk-rock tunes, (Rodeo) and more experimental sounds without being off putting. The record is a sometimes harrowing, always interesting album.
It's been said often that music is a universal language. I like that Tiny Desk Concerts feature well known along side lesser know, very cool acts like Elisapie. Opening up to artist from far-flung places is one way to connect with our far-flung human family. Appreciating the music by artists like Elisapie is a first step toward appreciating their cultures.
https://www.npr.org/2020/02/20/806729998/elisapie-tiny-desk-concert
---