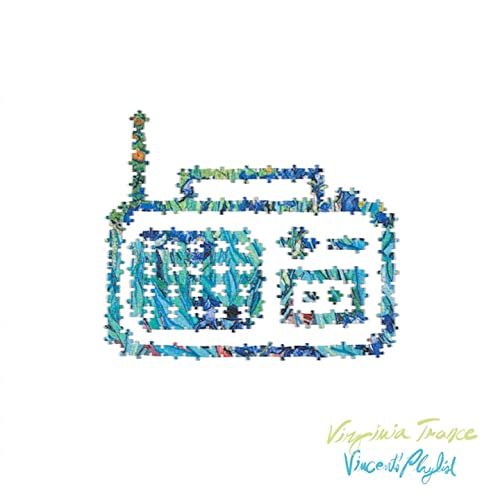 Virginia Trance
Vincent's Playlist
BYM Records
Does weather affect other people's listening habits? When the temperature climbs, I'm much more likely to seek out the aural equivalent of comfort food – nothing too complicated, a little poppy or jangly, ideally with a little fuzz or feedback to add a bit of spice to the sweetness. If your tastes are similarly aligned, the just released Virginia Trance album, Vincent's Playlist will be your newest summer soundtrack.
Bandleader Scott Ryan Davis has assembled a 30 minute collection of songs recalling both the Velvet Underground and the many bands influenced by them – think early Yo La Tengo, the Feelies, Galaxie 500, or the Bats. Not to say the album is a mere nostalgia exercise, the album is adept at making something new out of the jangly pop – case in point, the opener recalls both the Velvets and the 13th Floor Elevators while sounding contemporary.
The magic in Vincent's Playlist is the songs' ability to sound familiar yet new, almost like remembering a song you heard in a dream, especially in ballads like "Sway" or the instrumental "Mary Cassatt." If dreamy, psychedelic tinged pop songs are your summer jams, Vincent's Playlist will hit your sweet spot.
---