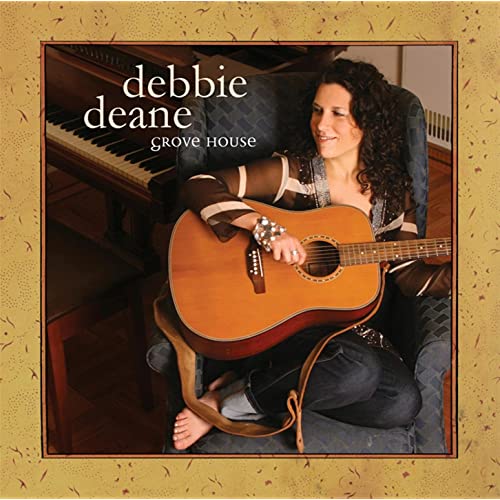 Debbie Deane
Grove House
Now Forward Music
Debbie Deane's Grove House album is an emotionally powerful and musically captivating work.
This stunning LP features twelve songs, including the beautiful opening track "Poseidon," which sets the bar quite high from the start. The song reveals the intimate mood of this album, as well as Deane's mellow and intimate vocal style. The song "Yesterday" has a very low-key arrangement, with a smooth drum sound and some vibrant piano parts, which match her silk-smooth vocals. The track "Bad Boy" features some R&B vibes as well, especially due to the beautiful electric piano parts. Deane's singing is highly dynamic, as are the feathered drum parts which have a nice touch on the hats and some great side click tones on the snare during the verses, getting way thicker in the chorus with a full-on sound.
The song "Pie" is a true folk-pop jam with a bit of a '90s feel. This one makes me think of artists such as Alanis Morissette as well as KT Tunstall. I really enjoy the simple and direct arrangement, with Deane giving one of her warmest vocal performances. The choruses have a beautiful set of harmonies, creating a nice contrast with the verses, which are more sparse and understated. Another one of the highlights on the record is "The Spell." The intro has a beautiful ambience, almost beginning in a free-form factor. Later, the track dives deeper into a rather experimental fusion style, showing off her incredible versatility and ability to reach new creative heights. "Slow It Down" is one of my favorite songs on this release. I enjoy the piano tone and how the simple melody locks in perfectly with Deane's vocals, almost tipping the hat off to some of the best modern jazz singers of this generation. From jazz to rock, pop, and folk, this album reveals Deane's mastery and ability to channel so many influences under one roof.
If you are a fan of artists as diverse as Gillian Welch, Ani DiFranco or John Prine, this one is going to be right up your alley.
---