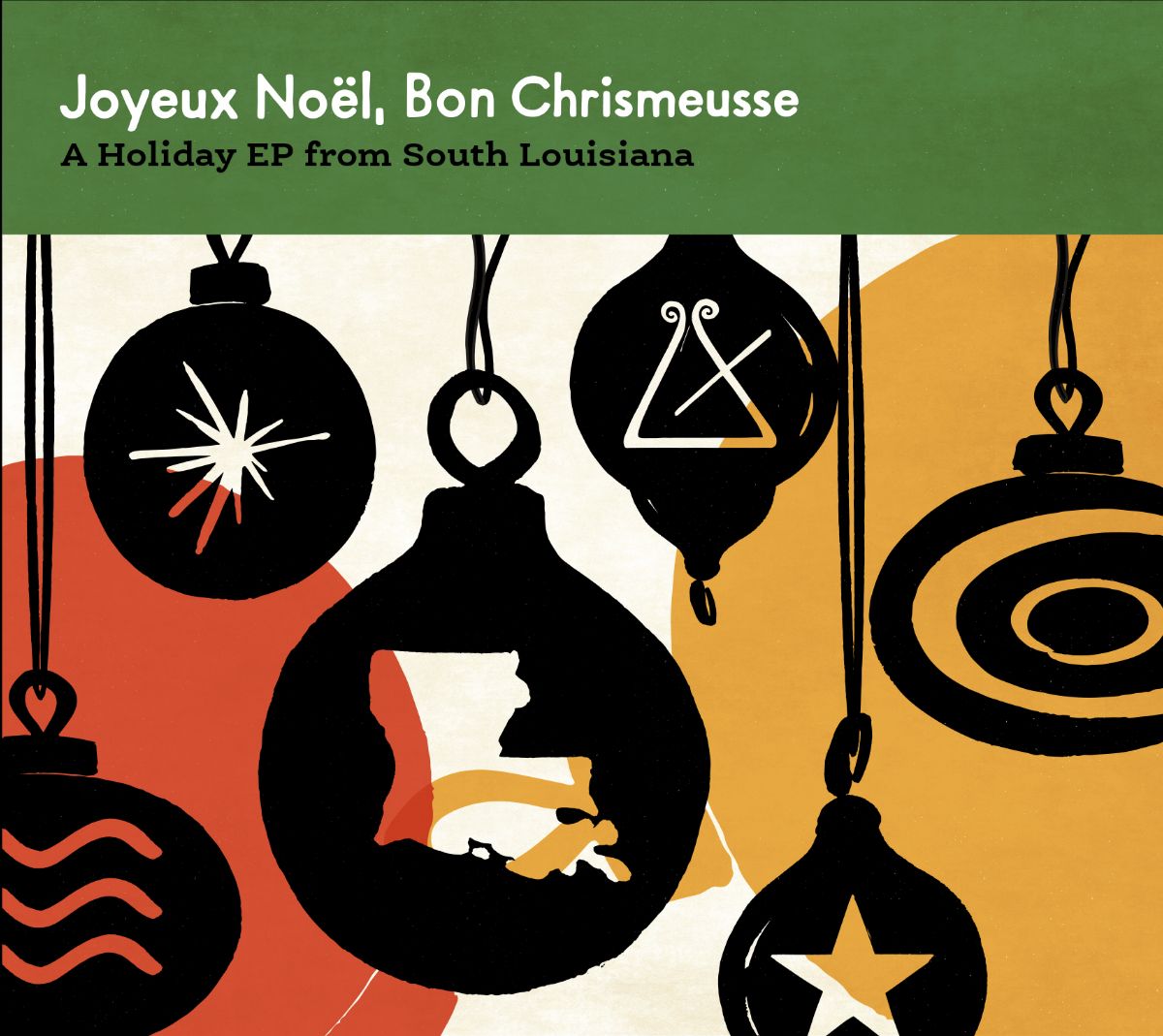 Chas Justus and friends
Joyeux Noël, Bon Chrismeusse: A Holiday EP from South Louisiana
Chas Justus, plays guitar and writes songs with a few bands down in Louisiana. He's a founding member of the Red Stick Ramblers, the Revelers and the fictional Annie T and Bayou Cadillac on HBO's Treme. Like everyone else, 2020 has been a rough year with the clubs shut down and festivals canceled. Justus found a lifeline in the form of arts grants, called friends to come down to the studio and make a Christmas record.
Joyeux Noël takes well-known holiday songs and gives them a Louisiana makeover. Justus and friends translate the songs into Louisiana French and Louisiana Creole and give them Cajun, zydeco and jazz readings. "All I Want For Christmas" starts things off as a Cajun waltz featuring Blake Miller and Amelia Biere. Megan Constantin and Kelli Jones give "I'll Be Home For Christmas" a soulful jazz feel. In Courtney Granger's hands, "Merry Xmas Baby" is a sad, swampy blues. Jamie Lynn Fontenot and Miriam McCracken of the Daiquiri Queens give "I Saw Mommy Kissing Santa" a charming Western Swing. To hear Corey Porche and Paul "Bird" Edwards sing it, you figure "Santa Claus is Coming to Town" on a flat boat pulled by gators. The collection closes out with Sam Craft and Alexis Marceaux bringing their signature Sweet Crude techno Cajun spin to "Last Christmas."
Let me finish off this review like a PBS show. This record was brought to you by the generous support of Artspark, the Lafayette Economic Development Authority, the West Baton Rouge Museum and La Foundation Louisiane. Merry Christmas everyone.
(Confession. I used the English language titles to the songs because I'd probably get the French spellings wrong and not know it).
---