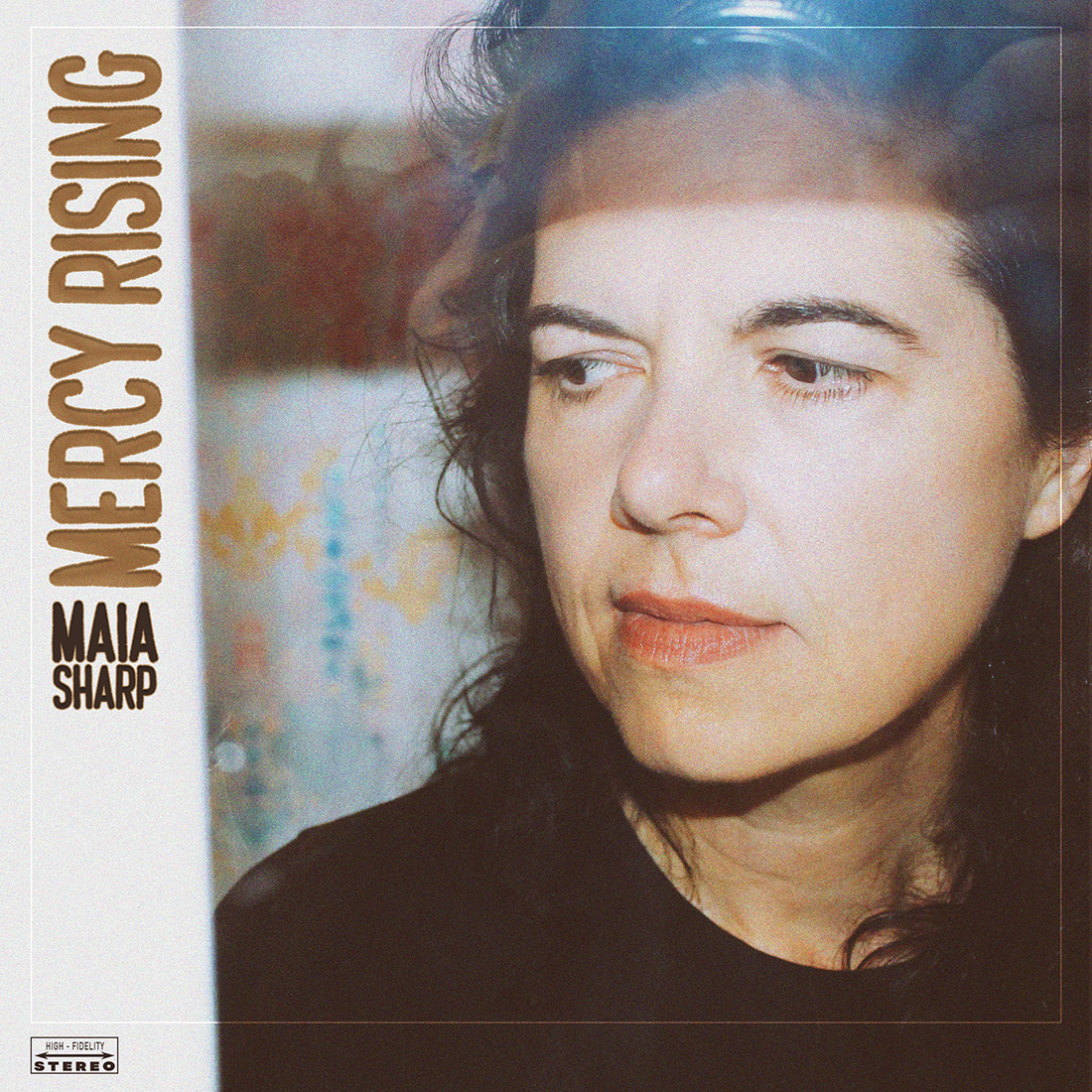 Maia Sharp
Mercy Rising
Crooked Crown Records
Mmm! Smell that? Fresh brew perking. The once playful pup now slumbers at the foot of the bed as rays of sunshine beam through the picture window. Nearby, she yawns and stretches — reaching for that fashion magazine buried under a pile of mail on the coffee table — the one she's been meaning to read, forever. I soon stumble into view. Is this t-shirt clean? Still bleary-eyed, I make my way to put a record on down the hall. I really like the echo off the hardwood. And I realize quickly how beautiful new mornings deserve beautiful new music. Step aside, Heart Like a Wheel, a new Sunday soundtrack has arrived.
"In the last two years, just about everything that could have changed has changed," says Maia Sharp of her recent relocation from her longtime L.A. home base to her current Nashville digs. "It feels now like those long walks outside of all of my comfort zones were headed toward this album," says the celebrated singer / songwriter of her latest effort, Mercy Rising — a record that modern day blues messiah Keb' Mo' calls, "a lovely, lovely album."
Over the course of her decades-long career, Sharp has written for the likes of Bonnie Raitt, The Dixie Chicks, Lisa Loeb, Trisha Yearwood, Art Garfunkel, Cher, Edwin McCain and Terri Clark. And the just-released Mercy Rising already is generating loads of love from her iconic colleagues. "Maia is in her absolute prime," says Bonnie Raitt. "This one really ignites everything that is different and brilliant about her songwriting, singing and production."
Recorded in Nashville, the self-produced offering reflects the full array of emotional colors globbed across Sharp's palette. Accented by crisp acoustic guitar and a compelling narrative — You slipped between my fingers, but you never slipped my heart — the title track makes for a hypnotic opener — one that soars in short order as a result of Chris Carmichael's chilling string arrangements.
The 12-song set rarely misses. Of it's numerous noteworthy moments, "Nice Girl" is an unavoidable, unassuming love song — With those smiling eyes and that bad bed hair, how the woman that you're looking at feels like the only one. Decidedly more ambient, "When the World Doesn't End" finds Sharp seemingly reflecting on a post-romance reality — We ran away like scared little kids. Ran out of words, nobody would have heard, anyway. Polished perfectly by Sharp's piano work and highlighted by Joshua Grange's steel guitar contribution, this one is a particular personal track of choice.
Additionally delightful, "You'll Know Who Knows You" and "Whatever We Are" both pop with irresistible Bonoff-like appeal, while the introspective "Things to Fix" is one of the record's tallest, honest and pure standouts. However, the slightly gritty and noticeably soulful "Junkyard Dog" transports Sharp out of her zone the furthest. And it accomplishes that mission quite convincingly.
In a year brimming already with shiny new releases, Mercy Rising certainly is among the brightest. Deeply personal, it's a brave and beautiful, must-hear treasure.
https://www.youtube.com/watch?v=YjQc4NR79ds
---