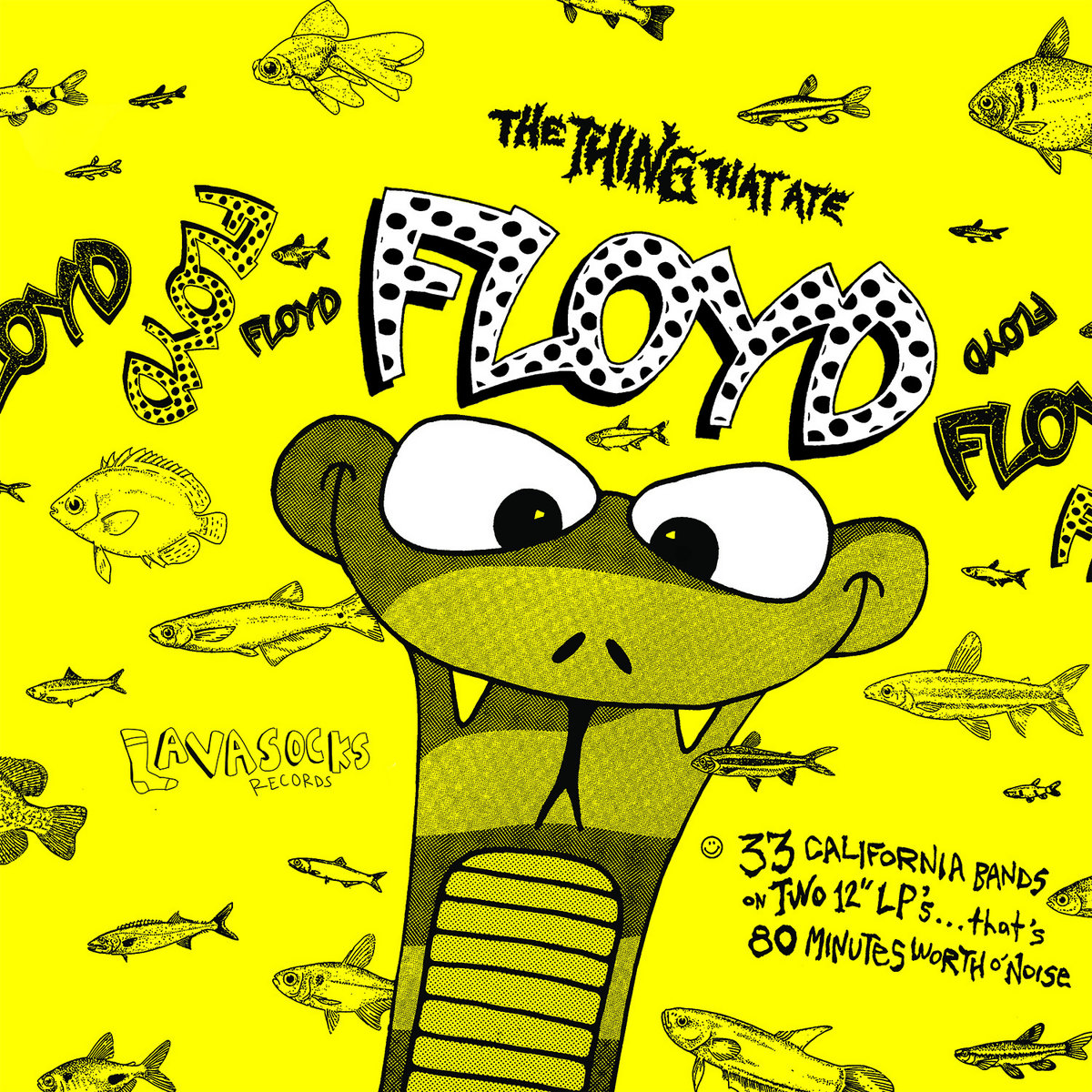 The Thing that Ate Floyd
Various Artists
Lavasocks Records
Lookout was a label that underground music fans could trust – like Dischord, Sub Pop, or Touch and Go, you could safely take a chance on an unknown artist based on their label, and you'd have a pretty good idea as to what it sounded like.
Which is weird, since all those labels had outliers and weirdos that diverged from the established sound.
At the time, Lookout was probably best known for Operation Ivy, Green Day, and Crimpshrine, all different sounding bands, but all of whom displayed a knack for pop structure, and a certain playfulness that stood in stark contrast to the tough-guy New York hardcore stuff that had taken over a lot of the punk scene at the time.
That playfulness is apparent throughout The Thing that Ate Floyd, Lookout Records' 1988 ambitious (a double album?!) compilation. Opening with a parody straight edge song by the super-catchy Skin Flutes, and closing with the claustrophobic "Bee Sting," a Steel Pole Bathtub song that manages to make a Brady Bunch sample sound ominous, Floyd shows a variety of sounds while still somehow gelling as a whole.
There's the pop-punk that would come to define Lookout, from the ska-punk of Tommy Rot, to the sloppy, poppy sounds of Sewer Trout as well as a pop nugget from Sweet Baby. Revisiting Floyd now, however, the outliers stand out – like the post-punk of Boo! Hiss! Pffttlb! or Vomit Launch, the DC-inspired Surrogate Brains, or the heaviness of the early Neurosis.
Lavasocks Records has rereleased The Thing that Ate Floyd after remastering the original tapes. Listening to Floyd again after all these years, it's interesting to hear the germs of sounds that would mutate and evolve throughout the underground for the next few years, as well as having an artifact of East Bay punk, circa '88. The first 600 are going to be on colored vinyl, so if you want a collection of sloppy, hearts on sleeves pop punk, as well as some welcome surprises, act now!
https://lavasocksrecords.bigcartel.com/product/the-thing-that-ate-floyd-preorder
---