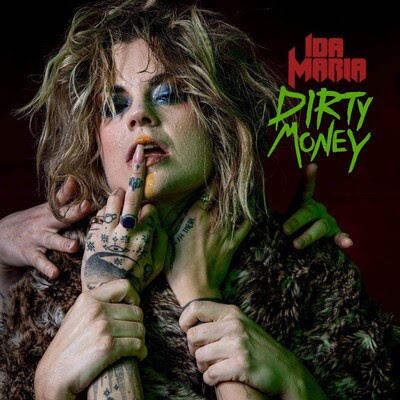 Ida Maria
Dirty Money
According to the always reliable internet, Norwegian pop singer Ida Maria released Fortress 'round My Heart back in 2008 to pretty good reviews. How did I sleep on that?
Maria' upcoming EP Dirty Money is a delightful four-song collection that should be the sound of the summer – an incredibly rousing and celebratory slice of pop that blends a winning array of influences and styles to create an instantly catchy and memorable release.
While "Celebration" is a punk influenced pop song, including a '77 guitar solo, "California" is the best unknown glam stomper you've never heard – with subtle horns, a driving piano, and Maria's voice exuberantly cracking.
"Dirty Money" and "I'm Busy" show a marked hip-hop/dance influence, with the later utilizing an altered "Substitute" riff with sampled moans for a heavenly summertime vibe.
These five songs are immediately catchy and will stay lodged in your head for weeks – sometimes sounding like a punkier Lily Allen, sometimes channeling the Rolling Stones at their sleaziest, but always showcasing pop perfection, in a perfect world, Dirty Money will be unavoidable this summer.
---