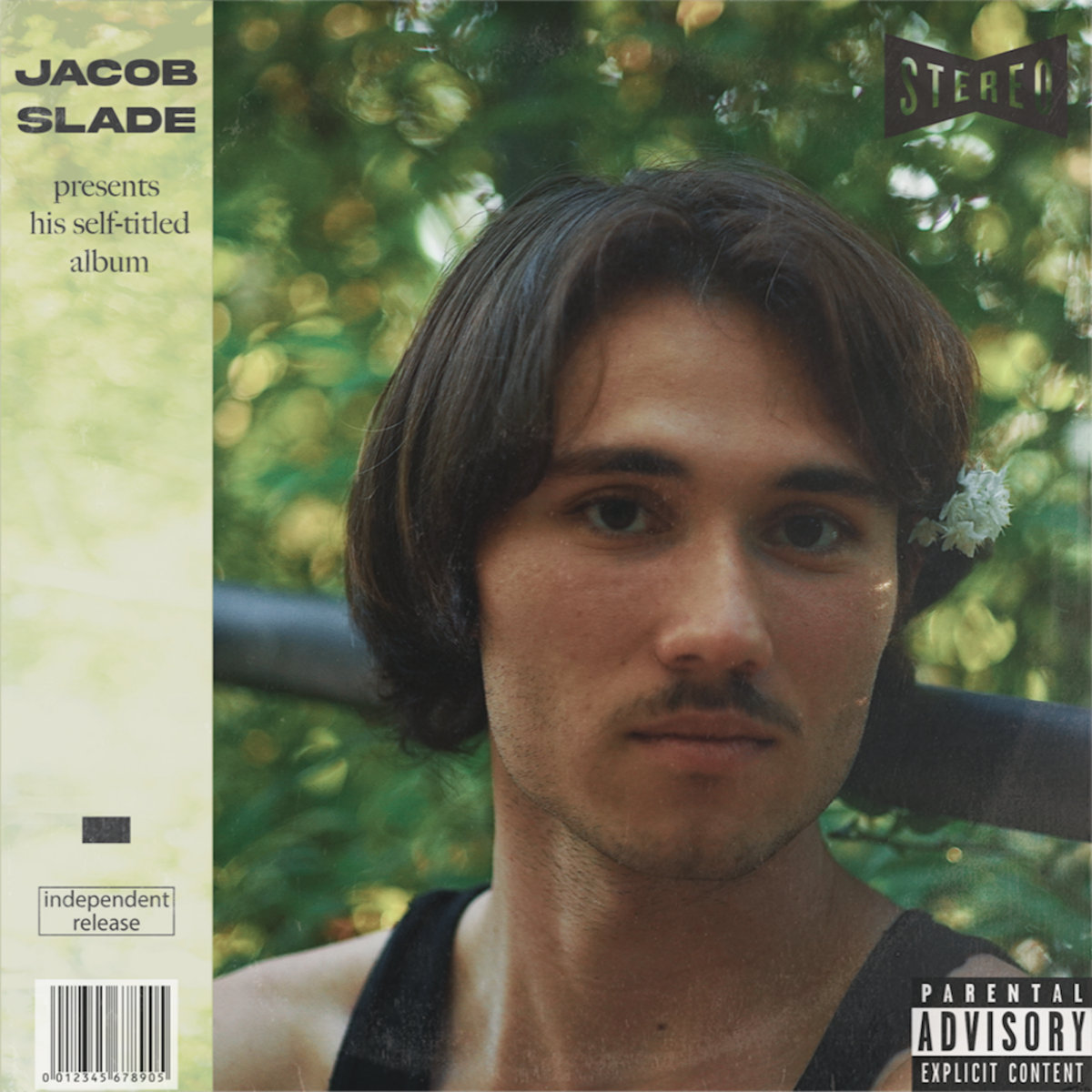 Jacob Slade
Jacob Slade
Jacob Slade is a singer/songwriter based in Milwaukee, Wisconsin. He has an excellent self-titled release.
Ultimately, releasing a self-titled studio album is always quite of a big statement in my opinion. If you really think about it, it means that the artist is so confident and proud of the songs that he wrote that he is willing to bet his name on it.
There is nothing more than a self-titled release that signifies the undying link between an artist and his sound. In this particular case, Jacob definitely managed to create something that he should definitely be very proud of for so many years to come. The first song on this album, "Slow Your Stride" features a mellow, yet groovy touch, with a fat drum sound that might remind you of some of those old-school Motown records, but with an extra kick. "However You May" takes the listener someplace else with some hypnotic guitars and interesting rhythm choices, going for a beautiful post-folk hybrid track, reminiscent of some of the earlier Kurt Vile work, but more melodic and soothing.
"Reassurance" features a more spontaneous and direct sound, going for a spontaneous approach that makes the song so special. The lead guitars are quite beautiful, at times reminiscent of the sound of iconic guitarist George Harrison. "In Between" offers a different soundscape. The electronic sounds have a minimalist twist, which almost reminds me of some of the earlier John Carpenter soundtracks. The overall dark mood of this composition brings something new and special to this release.
There is also room for a feature, with the song "Pressure," created with collaborator Blacktop. The song is a textural and dynamic tune, kicking off with some groovy drums and a nice piano pattern. This song is dream-pop at its best! "Missing You" follows along the same line, and "Everyone Looks Good in Polaroid" feels like a song that could have been an underground indie hit back in the '90s (Think Beat Happening).
Last but not least, "Blueberry Tea" is a great closing song. Jacob's music comes highly recommended if you are a fan of artists such as Iron & Wine, The Swell Season, as well as Damien Rice and Ben Howard, only to mention but a few.
jacobslade1.bandcamp.com/album/jacob-slade
---