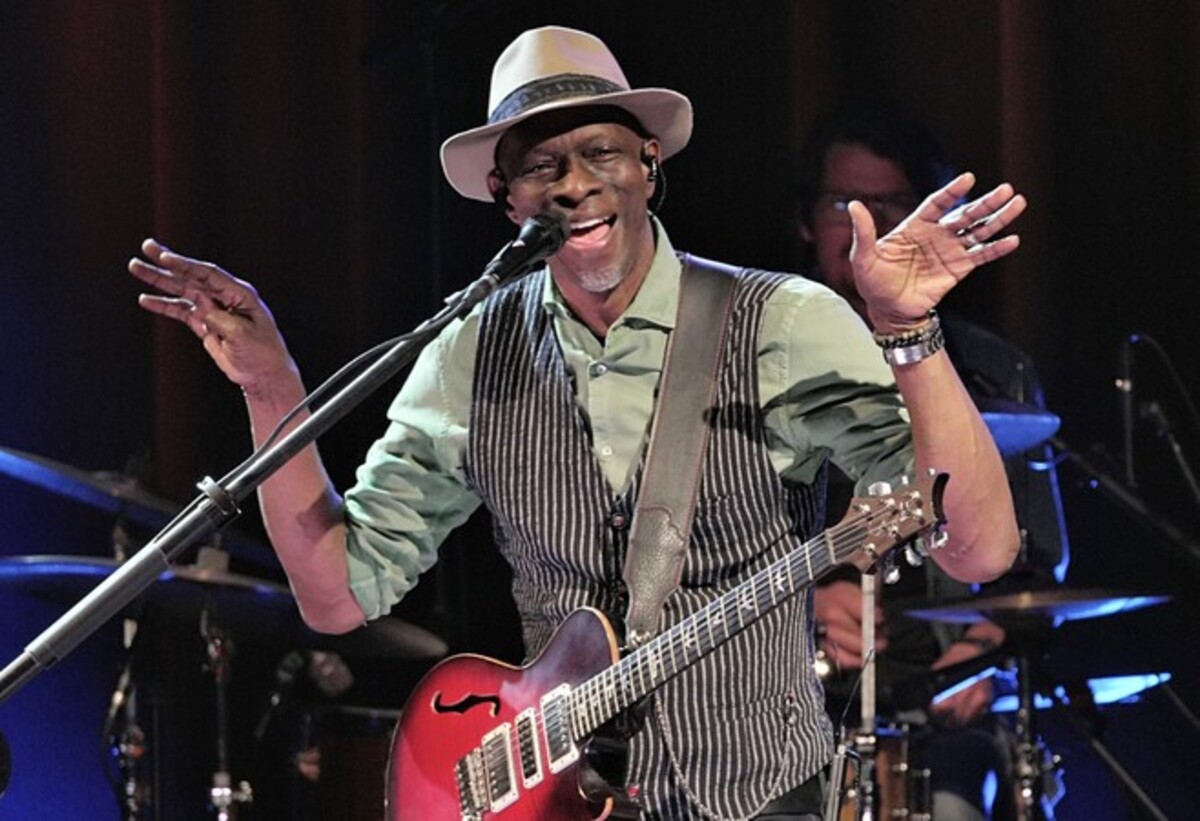 Keb' Mo'
with The Brother Brothers
The Plaza Live, Orlando, Florida • February 26, 2022
by Michelle Wilson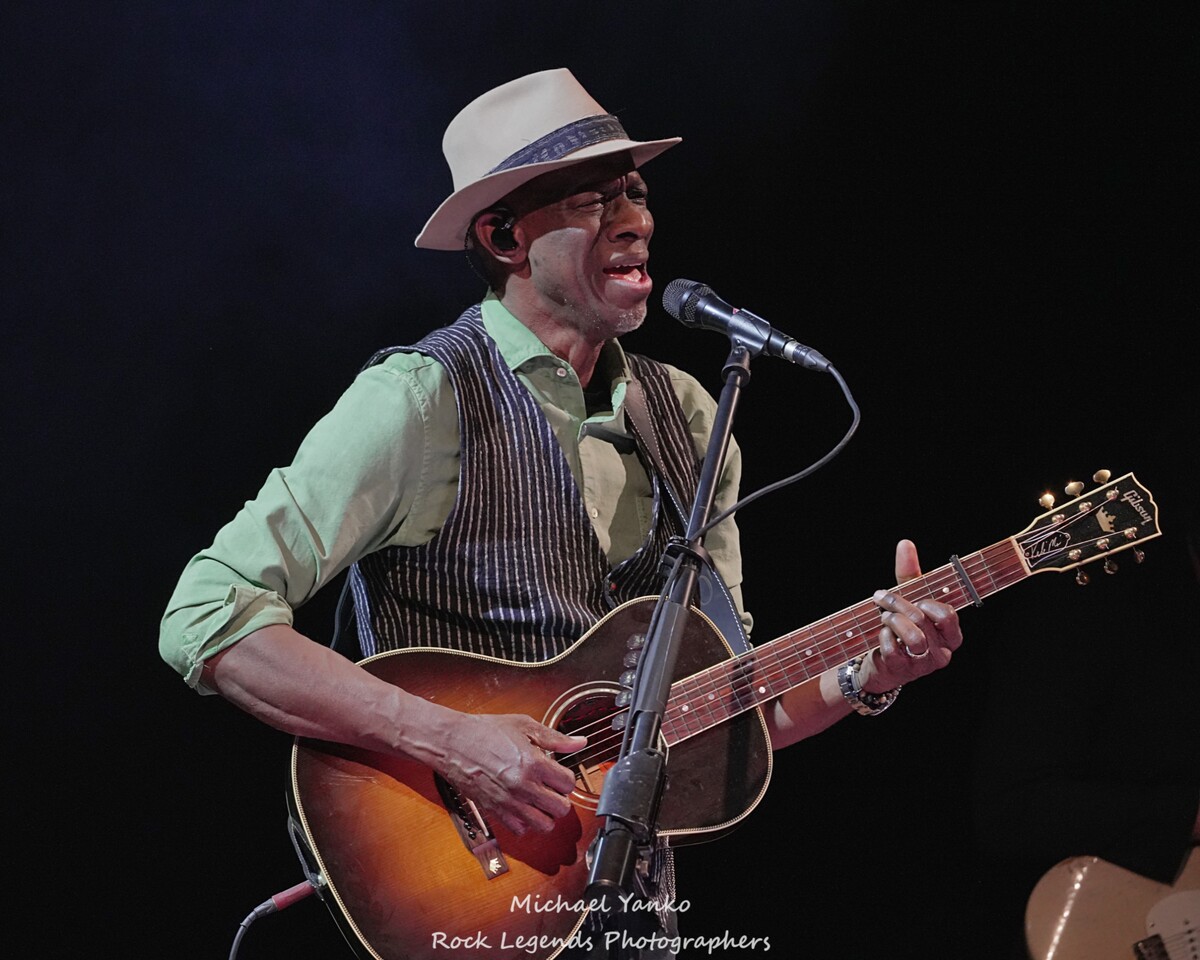 It is always a treat when Keb' Mo' rolls into town, and I generally drop whatever I'm doing to attend. This show in particular marked my first concert coverage in two years. I felt as if I had emerged from a lengthy fog, only to find myself right back where I love to be: hearing and photographing live music. And honestly, there is no one I would rather have seen for my first live experience back than Mr. Kevin Moore. Fresh off the Joe Bonamassa Keeping The Blues Alive At Sea VII music cruise, the beloved blues-Americana artist treated the packed house at The Plaza Live in Orlando, Florida to almost two hours of salty-voiced stories, song, and humor. Currently touring in support of his new record, Good To Be…, the five-time Grammy winner was backed by long-time collaborators Casey Wasner (drums, and a Grammy winner himself) and Michael B. Hicks (keys) as well as Antjuan Johnson (bass) and Johnny Duke (guitar).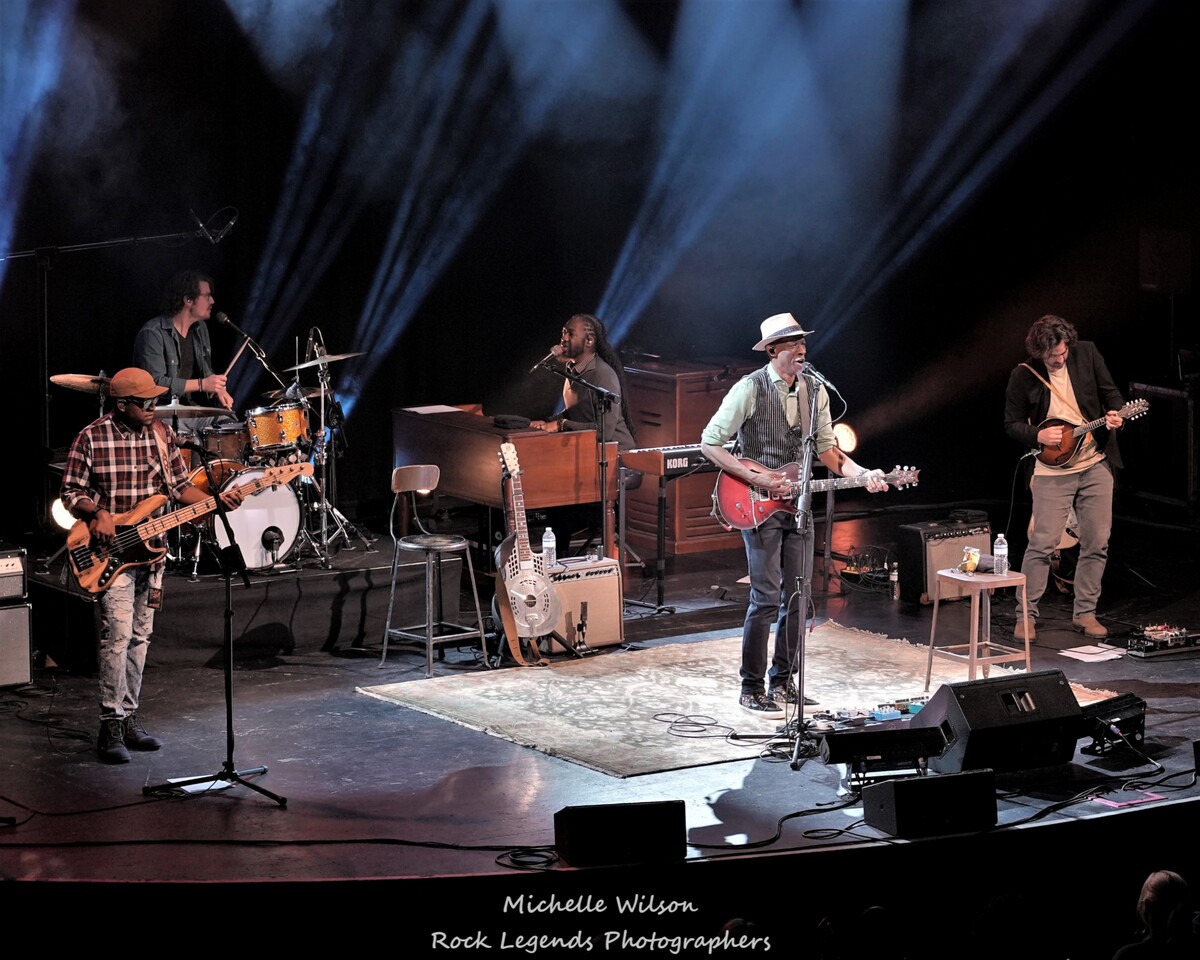 Opening the evening at 8pm was Americana duo The Brother Brothers, identical twins David and Adam Moss. With their killer harmonies, dry wit, and overall Simon & Garfunkel vibe, the pair no doubt won over many new fans who likely had never heard of them, this one included. Playing acoustic guitar, violin, and upright bass, the siblings demonstrated power in subtlety and allowed their poignant vocals and lyrics to shine throughout their 45-minute set.
Taking the stage a few minutes past 9pm, the mighty Mo' and company kicked off the set with "Government Cheese" and "Perpetual Blues Machine," two funky weapons from a vast arsenal, and the night was off and running.
Mixing it up from across his catalog and zigzagging from funk to blues to soul to Americana/roots, Keb' shared five cuts off the new record including "Good To Be (Home Again)," "Sunny And Warm," "'62 Chevy" with Santana-esque riffs, the late Bill Withers-penned "Lean On Me" including a crowd singalong, and "Marvelous To Me," which features up-and-coming guitarist Christone "Kingfish" Ingram on the studio track. The latter two songs comprised the encore, and Keb' could not sing the praises of Ingram enough. For an artist who collaborates with very few young musicians, this is high praise indeed. (Look for my full review of Good To Be… coming soon.)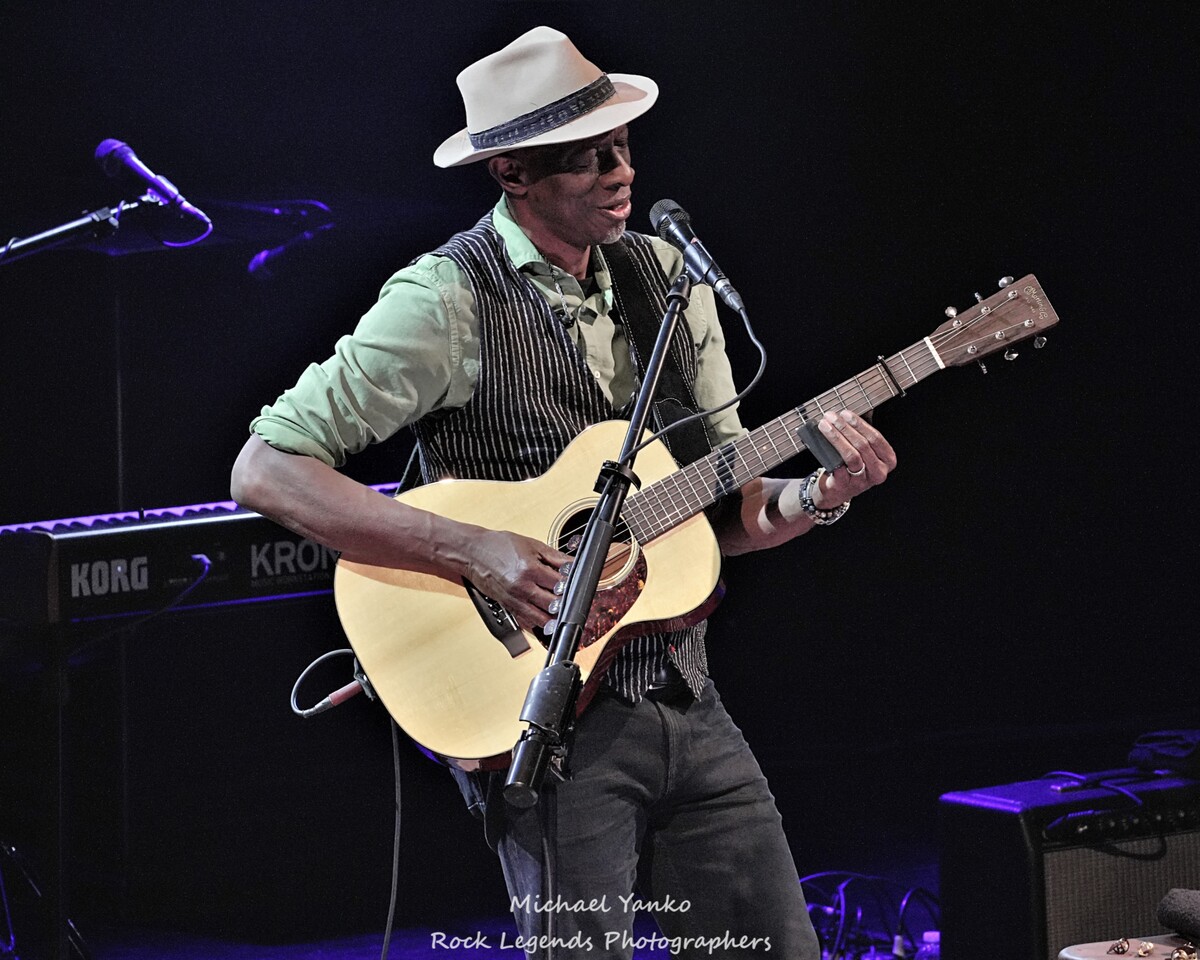 Other highlights included "Old Me Better," as Keb' playfully mentioned that he had to be careful who heard this and that he wasn't going to mention any names. He was alluding to his other half who was in attendance, Robbie Brooks Moore (aka Mrs. Keb' Mo'). This is one of my favorite tracks and I love when it is part of a set, but they didn't break out the kazoos. They were sorely missed! Also noteworthy was the absence of harp during the show.
The band departed and only Keb' remained playing acoustic slide on "Every Morning" and wicked resonator on "Suitcase," followed by the groovy one-two punch of "Am I Wrong/Come On In My Kitchen" (an homage to Robert Johnson) with Wasner on drums. As I watched from the balcony while people danced in the aisles, carefree, I truly felt the kind of joy that only live music can bring.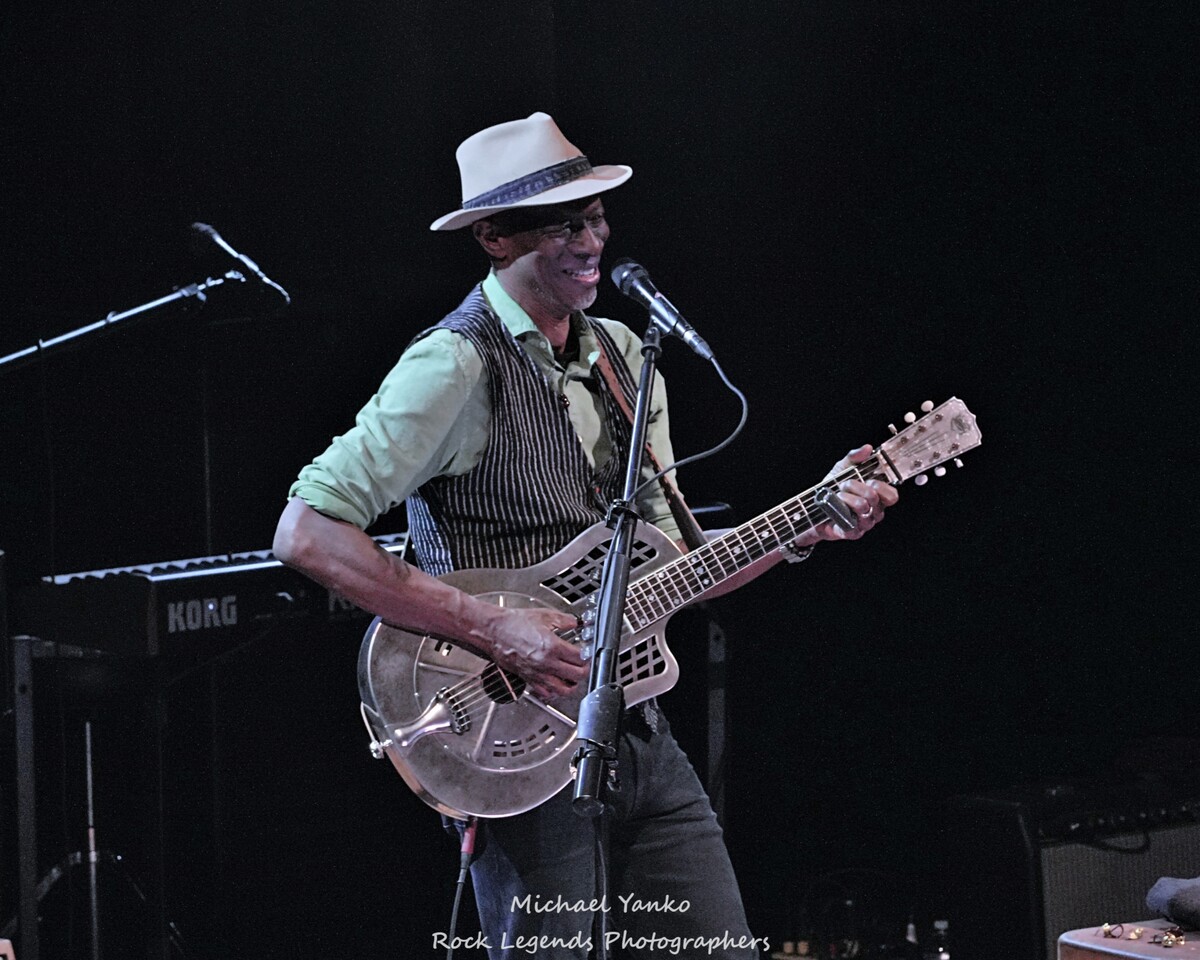 After the musicians returned, Keb' relayed a heartwarming story prior to "Henry." As a student in Compton, California, young Kevin was encouraged by his music teacher to attend two one-hour assemblies. He had no idea what he was about to see. The assemblies were performances by Taj Mahal. The rest, of course, is history. Keb' wrote "Henry" about Taj and eventually collaborated with him. Talk about life coming full-circle.
Wrapping up with "France," "I Remember You," "More Than One Way Home," "Dangerous Mood," and "The Worst Is Yet To Come," the band briefly exited and then reemerged for the aforementioned two-song encore. Keb' did not play at all during "Marvelous To Me" but rather sat in a chair and sang, a rare sight to see him without a guitar.
At just shy of 11pm, it was all over in the blink of an eye, and the band took their final bows and also sang "Happy Birthday" to the sound man, Aaron.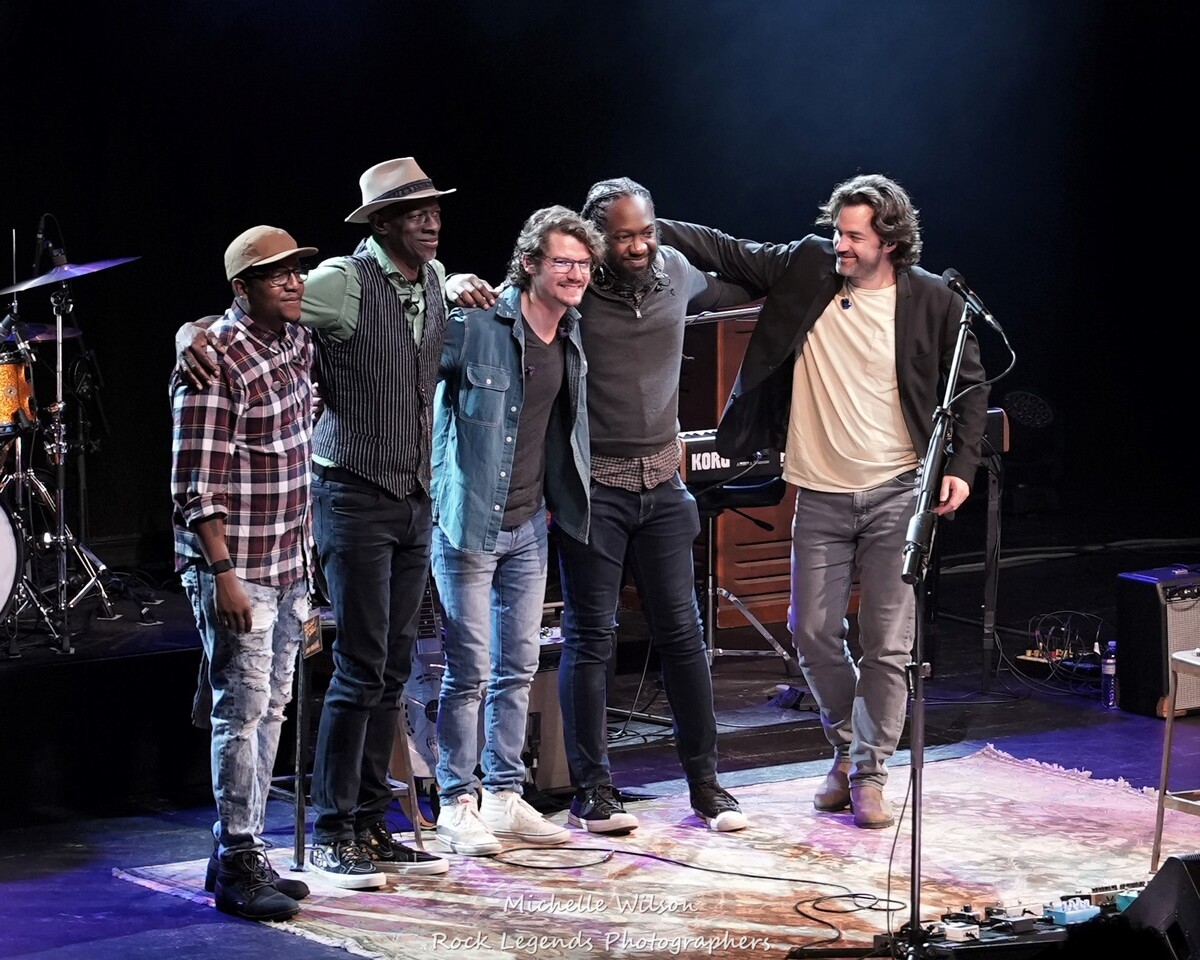 If you have never seen a live Keb' Mo' performance, you are truly missing out. This is a musician who gives 110% at every show and creates such an intimate atmosphere that you feel as if you are in your own living room. For just a little while, he makes the world feel like a better place. And in today's uncertain times, that's a pretty huge deal.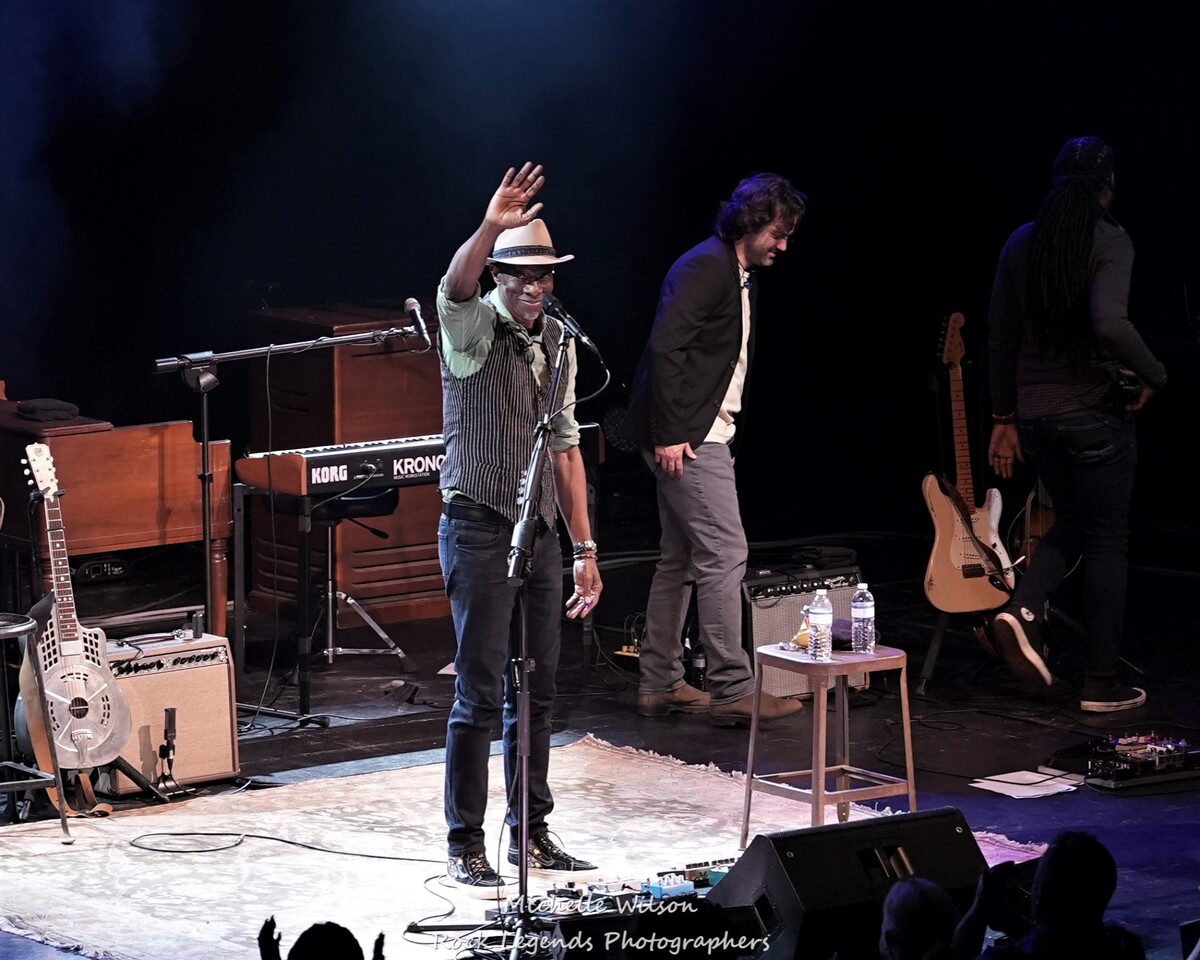 Check out the full gallery of photos from Rock Legends Photographers.
www.smugmug.com/gallery/n-VfT92v • kebmo.com • thebrotherbrothersmusic.com
---