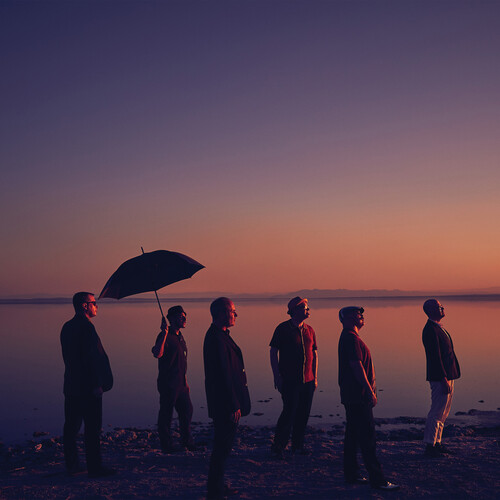 The Slackers
Don't Let The Sunlight Fool Ya
Pirate Press Records
You can always count on the Slackers to come through with the goods when they release an album. The band is an institution in the New York music community and one of America's premier practitioners of ska. Don't Let The Sunlight Fool Ya is the band's 15th album and their first in seven years. During the lockdown, the Slackers did a series of live streaming concerts. The songs for Sunlight were born during post-stream jam sessions.
Don't Let the Sunshine Fool Ya is full of upbeat tunes about dark subjects. The isolation of the long lockdown is evident in "Boogie Nowhere" and "Windowland." The first tune is about the strange pandemic ghost town New York became when everyone was confined. "Windowland" is a mildly humorous, mildly demented account of watching the world crawl by from the safety of one's abode.
"Hanging On" and "Almost Lost Ya" are tunes about survival. "Hanging On" is my new choice for favorite birthday song. The brightly skanking tune finds Dave Hillyard singing, "another year has gone and I'm still hanging on, hanging onto my dreams, hoping some day they'll come true." The song captures my pessimistically optimistic view of the world pretty well. "Almost Lost Ya" deals with the near death of someone close to Dave.
The Slackers take on politics on a couple of tunes. "They Are Losing" finds the band sneaking into Tom Waits territory with a commentary on the Maga-nation. While I really like what they are saying in "Statehouse," it's got an almost Schoolhouse Rock directness that makes it just a bit clunky. "Statehouse" is a civics lesson disguised as a rocksteady number explaining why taking down Confederate flags is a good thing. Actually, I wish this tune was a Schoolhouse Rock episode that could be played in schools (of course, that episode would be banned in Florida under the recently passed "anti-woke" act).
---