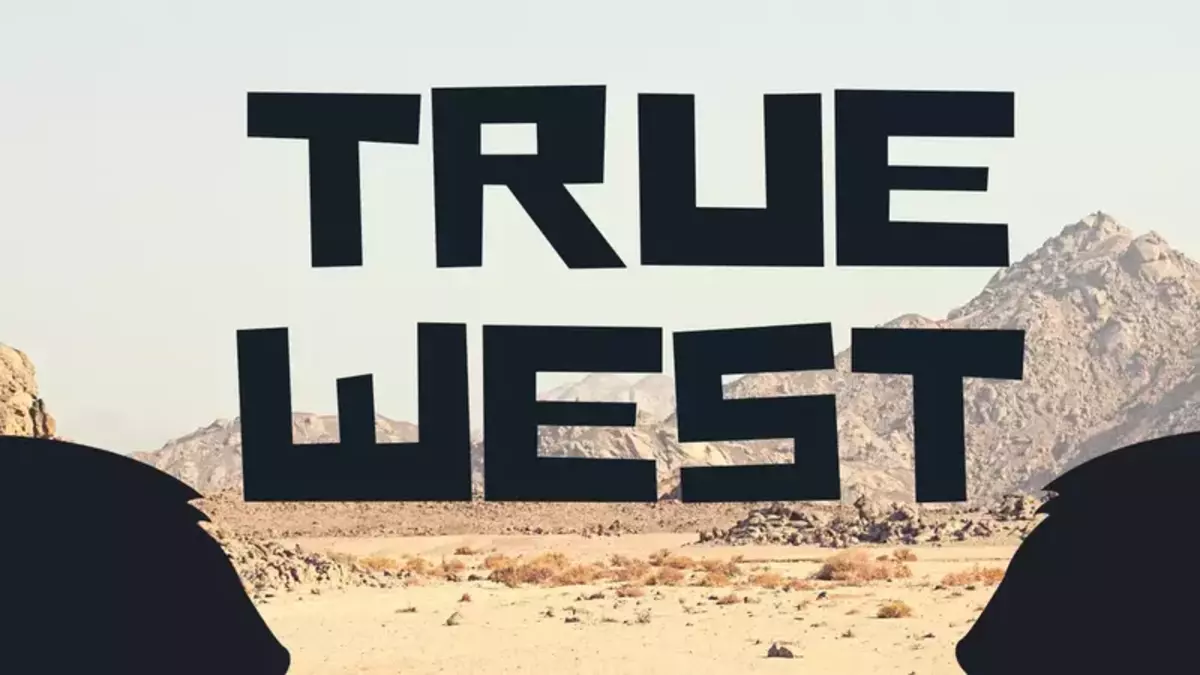 True West
Written by Sam Shepard
Presented by Lightning in A Bottle Theatre Company
Breakthrough Theatre • Winter Park, Florida
Directed by Jordan Barnett
Staring Josh Scott and Fischer Alexander
I once had a director tell me "You can't write romance for beans, but when you write about power relations…." Thus, I love this play. In True West, mild mannered Austin (Alexander) struggles to sell a screenplay. His ne'er do well brother Lee (Scott) appears and burglarizes the neighborhood, then steals his car and even his nascent movie deal.
Lee is a conniving grifter and small time crook. He specializes in breaking and entering and stealing analog CRT TV sets. As Austin works to sell his painstakingly crafted piece of cinema art, Lee jumps in, pitches a ridiculous western, then steals a set of golf clubs and Austin's movie deal. But now the balance shifts: Lee has no idea hows a script works, and he needs Austin to make a presentable document. Austin has had enough; he refuses to do the work and nearly kills Lee in the process. Now that's a power relation!
Mr. Scott comes out strong in Lee's roll, stepping on Mr. Alexander's lines, making wild promises and threats and all sorts of claims that may or may not be true. He was born under the sign of the bully. Mr. Scott takes his pummeling like a wimp—he bends and flexes and completely inverts the power structure in act two. Along the way we meet the suave studio money man Saul (Shay Bradford). He is ultimately the higher power both men must pray to, but by the time he can sort things out, the boys have done it for him.
This is a funny, violent black comedy and and excellent primer to learn how to bully and manipulate others. You can learn a lot from these two boys. Mr. Scott's role bullies with the best of them; he has no inner self control which makes him successful until he's jail or dead. Mr. Alexanders role is a mushy wannabe unable to write himself out of a box; you wonder how he got this far. It's a story of two losers, added together to make an unstable but salable product. It's a well done, minimal production that suceeds in flayin g out side the small base stage.
---