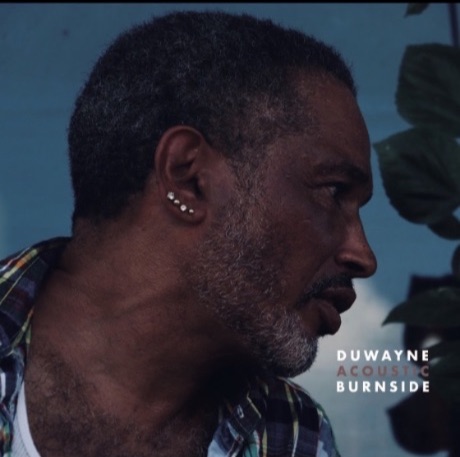 Duwayne Burnside
Acoustic Burnside
Dolceola Records
There's nothing like down-home blues played at home by a master of Hill Country Blues. Duwayne Burnside (son of R.L. Burnside and uncle of Cedric Burnside) recorded his first album in 17 years around his hometown of Holly Springs, Mississippi. The sessions emulated the field recordings that originally brought the blues to wider attention in the 1920s. The folks from Dolceola Records set up their small reel-to-reel recorder in Duwayne's house, in a storefront, or on the street and let Duwayne preach the blues.
On _Acoustic Burnside," Duwayne pays tribute to his elders by playing songs by his father, Junior Kimbrough, and Robert Johnson as well as his own compositions. The primitive recording set up helps erase the passage of time. The songs sound like they could have been recorded any time over the past 100 years. When the songs aren't just Duwayne playing, the side men sound like they wandered in off the street. Duwayne talks the pickup rhythm section through "Alice Mae." On the closing track "Lord Have Mercy on Me," there is an out-of-tune piano playing in another room while someone taps out a rhythm on a soda bottle. (Or are they playing spoons? They aren't credited.)
Acoustic Burnside is intimate, spontaneous, and a testament to the staying power of the blues.
---