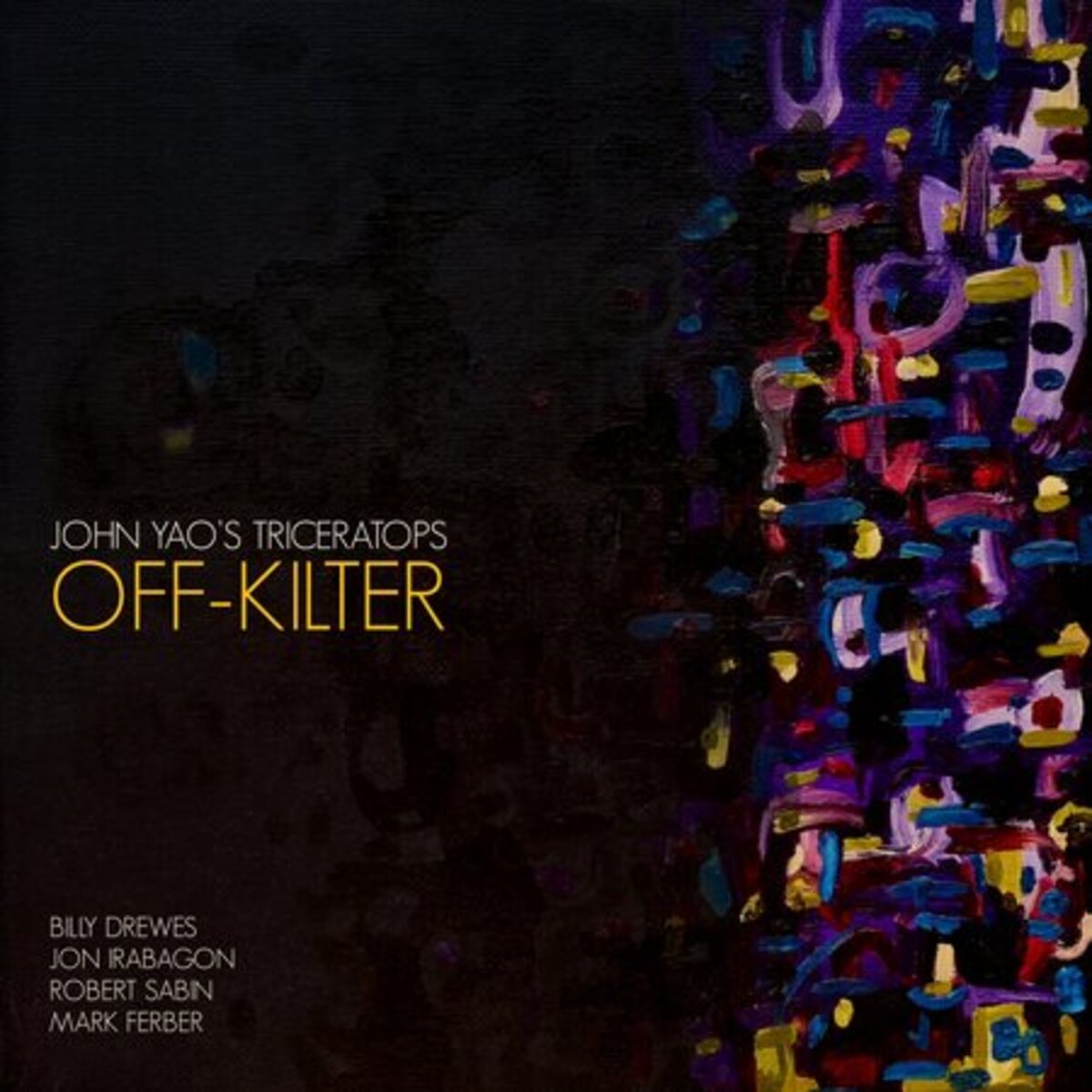 John Yao & Triceratops
Off Kilter
See Tao
Off Kilter is the aptly named second album from John Yao and Triceratops. The music swings like a screen door in a hurricane with one broken hinge. The interplay between trombonist Yao and sax players Billy Drewes and Jon Irabagon sound like "eels playing tag in a barrel" (lifted from "The Sun Never Shines on the Poor" by Richard Thompson). Yao's compositions skirt the line between structured chaos and freely improvised unity.
While the three horn players are out front, bassist Robert Sabin and drummer Mark Ferber provide the solid foundation that allows for the horn's gymnastics. That's not to say that the rhythm section is locked down like a '70s disco track. The rhythms can be odd and disorienting, too. They just work perfectly to keep everything moving in the same direction.
"Below the High Rises" opens Off Kilter with daring zigs and zags and high contrast soloing between the trombone and saxes. I like the sonic wrong turns and misdirection in "Labyrinth." Triceratops can get pretty mellow and introspective on tunes like "Quietly" and "Crosstalk." All in all, Yao takes us on a pretty exciting ride.
---