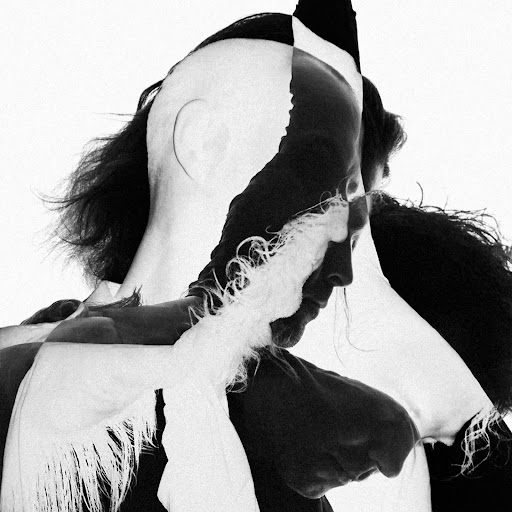 Preoccupations
Arrangements
Flemish Eye
Oh, Canada! You produce such interesting artists. Is it the lengthy and bitter cold winters? Is something in (or rather not in) the water? The Northern Lights? Preoccupations' fourth release, Arrangements is a return to their more guitar-centric post-punk. For the uninitiated, Preoccupations is a self-producing, goth-pop leaning, indie-rock band that began in 2012 in Calgary, Canada. While keyboards are used more than on their first release, Viet Cong, they don't dominate the sonics as much as 2016's self-titled release and 2018's New Materials.
This is a "COVID album," dreamed up, recorded, and produced during Canada's lockdown phase without the band playing or even rehearsing in person. The wonders of our modern internet allow it, but does that benefit the creative process, or hinder it? I really like Preoccupations and have purchased every album at release. I prefer my post-punk sardonic, and Arrangements delivers. As vocalist and bassist Matt Flegel says, "the lyrics are pretty conspicuous and self-explanatory on this one, but it's basically about the world blowing up and no one giving a shit." This attitude is readily apparent and scratches a specific itch of looking around our planet aghast and having someone to confide in.
On Arrangements I am picking up hints of Peter Murphy inflection in Flegel's vocal delivery that I don't recall being as pronounced before. That lean towards goth, buried under layer after layer of often noisy, overdubbed guitars and keyboards is lightly spiced with classic Bloc Party if marinated in The Cure. It adds up to a dance party for those that revel when things are at their most dire. This might sound uncomfortable, but it's a warm blanket of understanding from a band sympathetic to a viewpoint that many are beginning to relate to.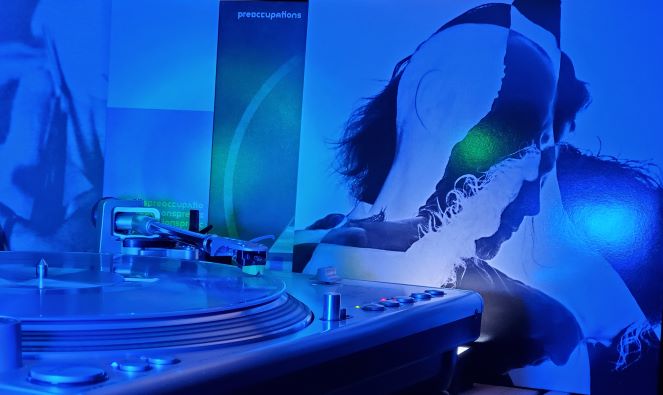 Immediately engaged by the album's first single, "Ricochet" (followed by "Death of Melody"), I delayed my review, waiting for my pre-order vinyl to arrive in order to give the album a proper listen. It's deeply layered throughout and chimes with fretwork played high on the neck. "Advisor" ends up being the standout from my listen, incorporating all the fingerprints of the band in a 7:34 track that never feels as long as its run time. Repeating the refrain, "Steeped in eternal optimism/ The splinters are buried deep within/ I don't have the goddamned mechanism/ To dig them up out of my naked skin," with mounting urgency drives home themes that Flegel openly admits.
Preoccupations can be your secret friend that you whisper your anxieties to because they arrived before you did. Please, Canada, keep producing strange and wonderful artists so I can enjoy and recommend to anyone who will listen (and, you really should)!
---