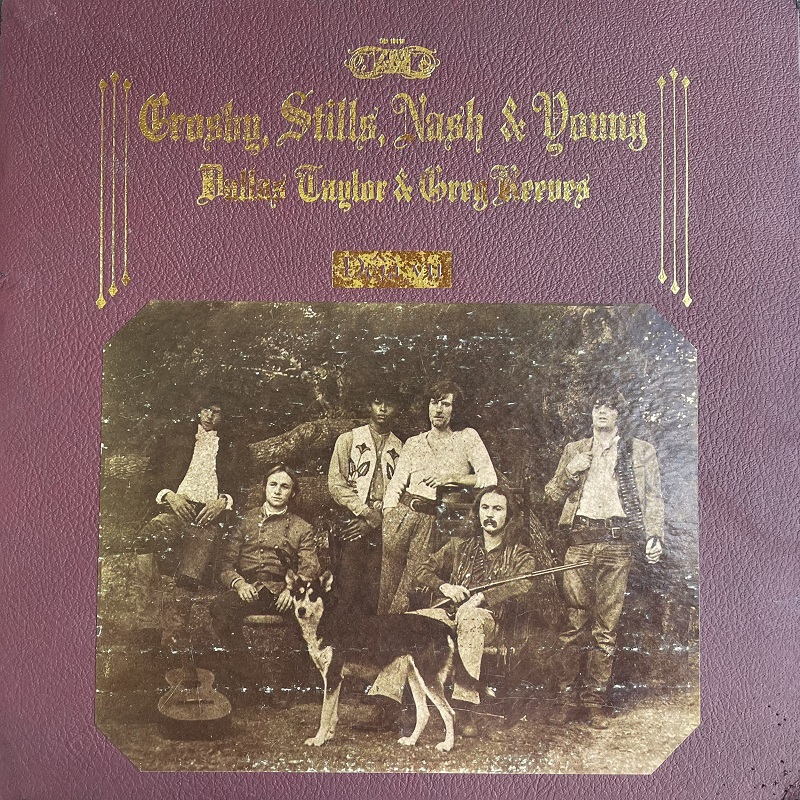 Garage Sale Vinyl: Crosby, Stills, Nash & Young
Déjà Vu / Atlantic Records / March 1970
by Christopher Long
Honestly, the guy was pretty persistent — downright pushy, actually. Having developed a rep as something of a go-to "vinyl guru," by 2017, I was getting hit up by folks far and wide, hoping to unload their suddenly valuable old LP collections. Intrigued by the promise of pure gold, I finally arrived at the guy's Melbourne, Florida home to look at his records. I was shocked (and disappointed) to discover the condition of his boxful of vinyl.
"WTF, dude? This looks like it was sitting in a flood for a month," I commented, posthaste. "Uh, kinda," he replied, grappling with the reality that I wasn't gonna be a pushover. "Just gimme whatever," he conceded quickly. So, I offered him the (very generous) sum of $10 for all 20 LPs. He took it in a heartbeat. For non-mathematicians, that breaks down to 50¢ per record. Among the 20 titles, a factory-sealed copy of KISS Animalized, a beat-to-shit copy of Rush 2112, and a dodgy-looking copy of Crosby, Stills, Nash & Young Déjà Vu. The Déjà Vu album cover was so waterlogged, I later would have to contain it in one of those clear plastic LP sleeves. But the vinyl itself was in fairly decent condition — only a slight, cozy crackle. And did I mention, I scored it for only 50¢?
• •
Nothing makes me giggle more gleefully than revelations of pontificating pop stars squabbling amongst themselves. Hey, man! That solo sucked, man! And that may well describe the scene during the production of the sophomore set from CSN (and sometimes) Y. In fact, it's been reported that the record was less of a self-produced supergroup collaboration, and more of a "four-way street" collision — a patchwork-type mission involving individual solo efforts, glossed over to give a kumbaya vibe. Hey, fellas! Crosby made S'mores!
But, at the end of the day, who really cares about intra-band discord and behind-the-scenes struggles? The result was an epic 10-track trove, brimming with timeless treasure. For goodness sake, it's essentially a "greatest hits" album. Even many of the non-singles have become well-known and revered by even casual music consumers.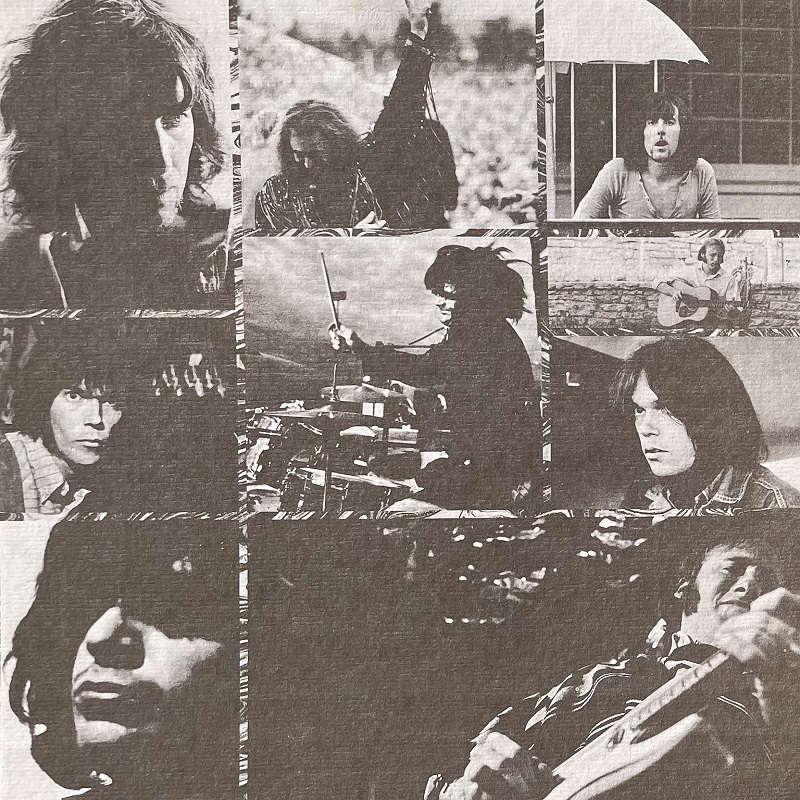 The iconic acoustic strumming pinned to those tight A.F. signature-style CSN&Y harmonies made the Stephen Stills-penned "Carry On" a superb opener. Driven by the pedal steel work of Grateful Dead guitarist Jerry Garcia, the roots-fueled Graham Nash number "Teach Your Children" wrote the definitive country-rock playbook that will be around long after Cher isn't. Conversely, the introspective David Crosby tune "Almost Cut My Hair" picks ya up at the student union center and (still) drops ya off at the nearby drug den, every time. Honest and pure, the Neil Young writing contribution "Helpless" provided a lonesome yin to the gregarious yang of the electrified remake of the Joni Mitchell classic, "Woodstock."
Featuring harmonica work from Lovin' Spoonful patriarch John Sebastian, the Legion-like title track was one of the record's shiniest non-single highlights, while the delicate, friendly-feeling "Our House" was (is) a bona fide pop masterpiece. The record-closing "Everybody I Love You" wraps it all up nicely in a high-octane "Freedom Rock"-caliber style.
In sum, Déjà Vu zinged to initial gold status in a jiffy. It reached the top slot on the Billboard album chart and crashed Casey's Countdown with three singles. It has since gone on to rack up sales of nearly eight million units and remains a mighty classic rock staple.
(4/5) ⭐ ⭐ ⭐ ⭐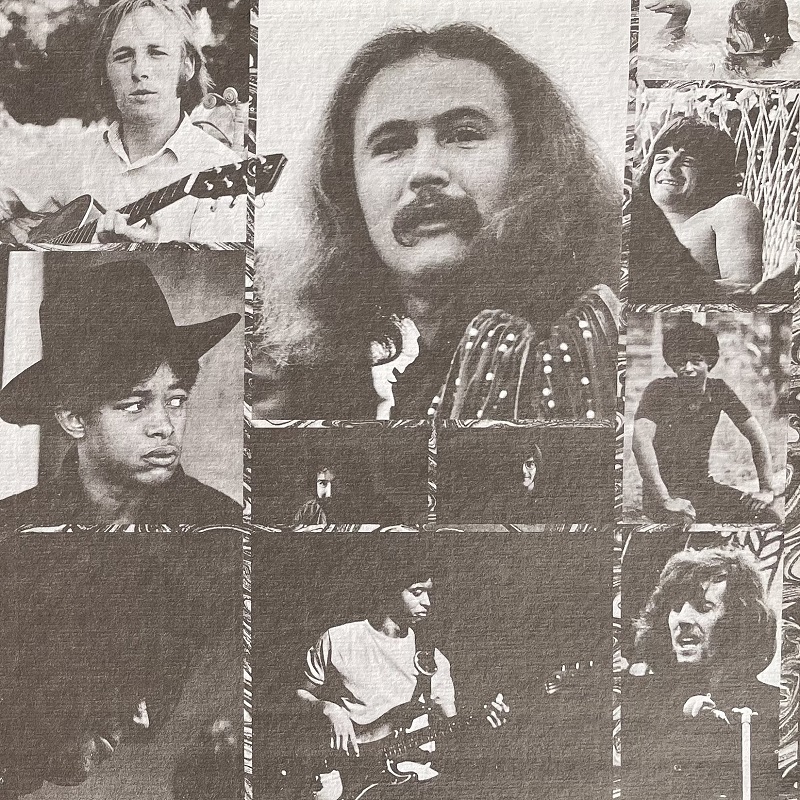 Déjà Vu Track List
SIDE ONE
Carry On (Stephen Stills) 4:26
Teach Your Children (Graham Nash) 2:53
Almost Cut My Hair (David Crosby) 4:31
Helpless (Neil Young) 3:33
Woodstock (Joni Mitchell) 3:54
SIDE TWO
Déjà Vu (David Crosby) 4:12
Our House (Graham Nash) 2:59
4 + 20 (Stephen Stills) 2:06
Country Girl (Neil Young) 5:11
Everybody I Love You (Stephen Stills) 2:21
---