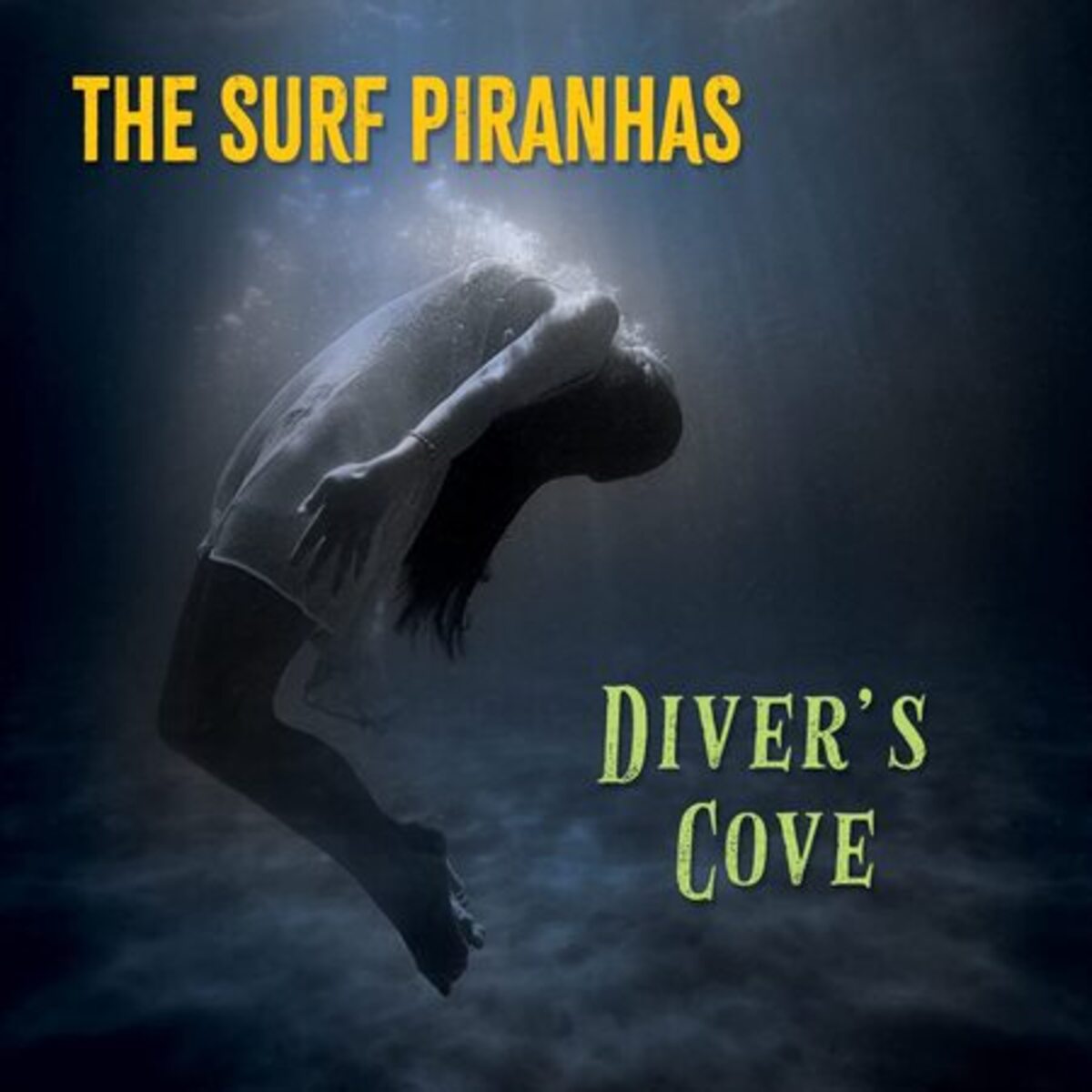 Surf Piranhas
Diver's Cove
Y&T Records
The Undertones offered this wise piece of philosophy many years ago: there is always time for dumb entertainment. I'm not calling out the Surf Piranhas in a disrespectful way. It takes skill to make music sound this ebullient and carefree.
The Surf Piranhas come out of South Florida with a sound based in surf rock, Italian movie scores, and twisted country. The instrumentals buzz like a sugar rush. It's always fun to hear Lee Hazelwood's soap opera about a cowboy getting rolled by a predatory woman with potent "Summer Wine." Most of the material is written or co-written by guitarist and singer Drew Weaver. "For a Few Surfers More" rings with all the riffs and vocal accents that you'd expect from a spaghetti western score. "Skin Diver" paints a picture of outcasts in a beach town who tragically can't get along. The title track, "Diver's Cove," riffs on Jaws / Creature from the Black Lagoon imagery.
So yeah, stoke up the fire pit, put beer in the ice buckets, and get ready for barefoot dancing in the sand.
---