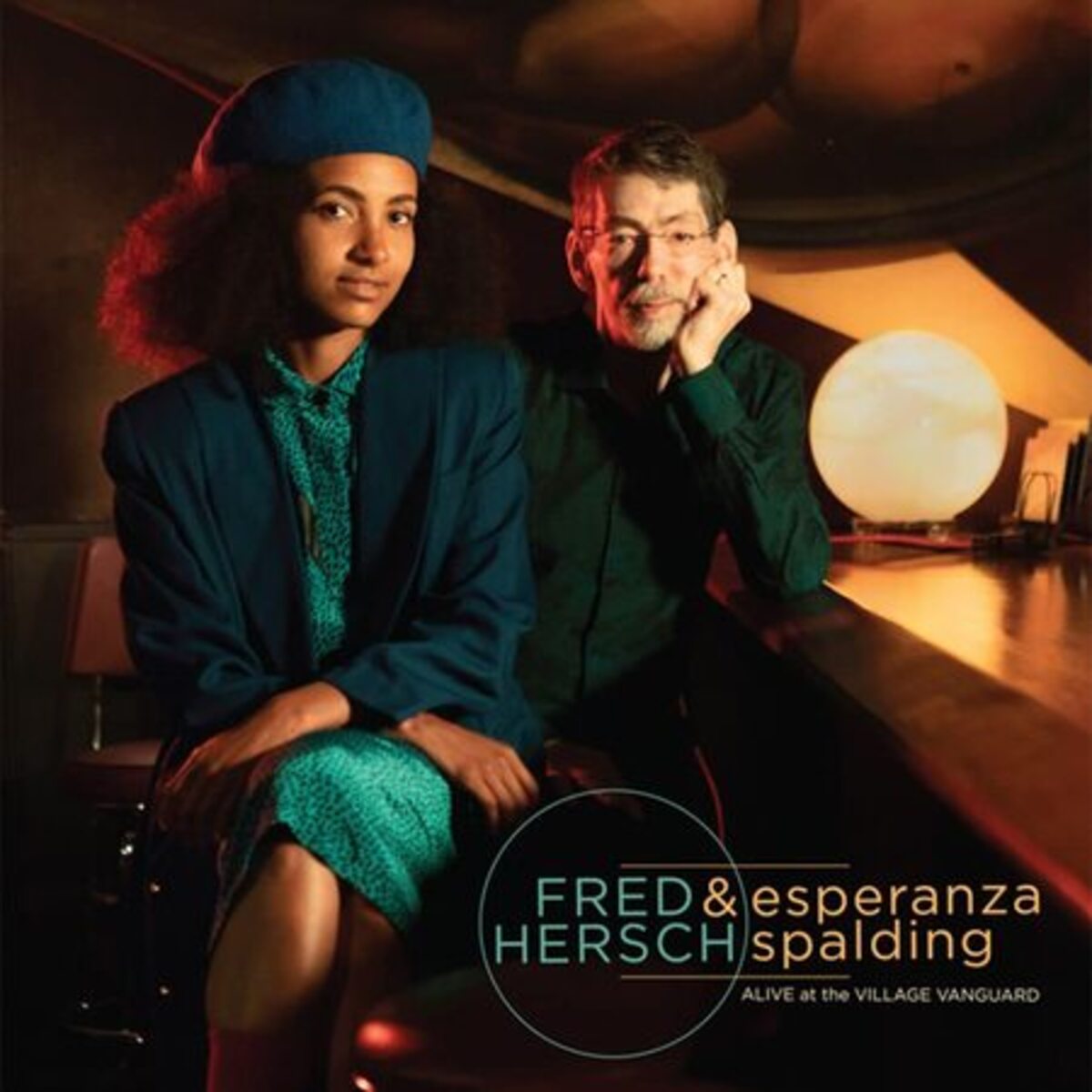 Fred Hersch and esperanza spalding
Alive at the Village Vanguard
Palmetto Records
This recording is from a performance at the Village Vanguard in 2018. The famous jazz club provides the duo with an intimate setting to explore a collection of standards with two Hersch compositions. The disc is a showcase for spalding's voice. She really stretches out, showing off her range with vocalese and scat singing. Hersch is the epitome of cool playing: bright and breezy, with just enough of an edge to keep things interesting.
Many of the standards were originally instrumentals. On "Little Suede Shoes," it sounds like spalding could be making up the words as she goes along. She vamps about the folks giving up their night to sit in a cramped jazz club with no room for dancing. She frequently goes off on verbal tangents on "Girl Talk," with funny observation on the deeper meaning of women's gossip.
Both Hersch and spalding were going through rough times when they recorded this. Hersch was walking with a crutch because of a bad hip and had hip replacement surgery right after these shows. spalding was dealing with family problems, the stress of writing an opera with Wayne Shorter, and starting a teaching gig at Harvard University. You can't detect a hint of any of these stresses in their performance. We just get two friends having fun making music.
---