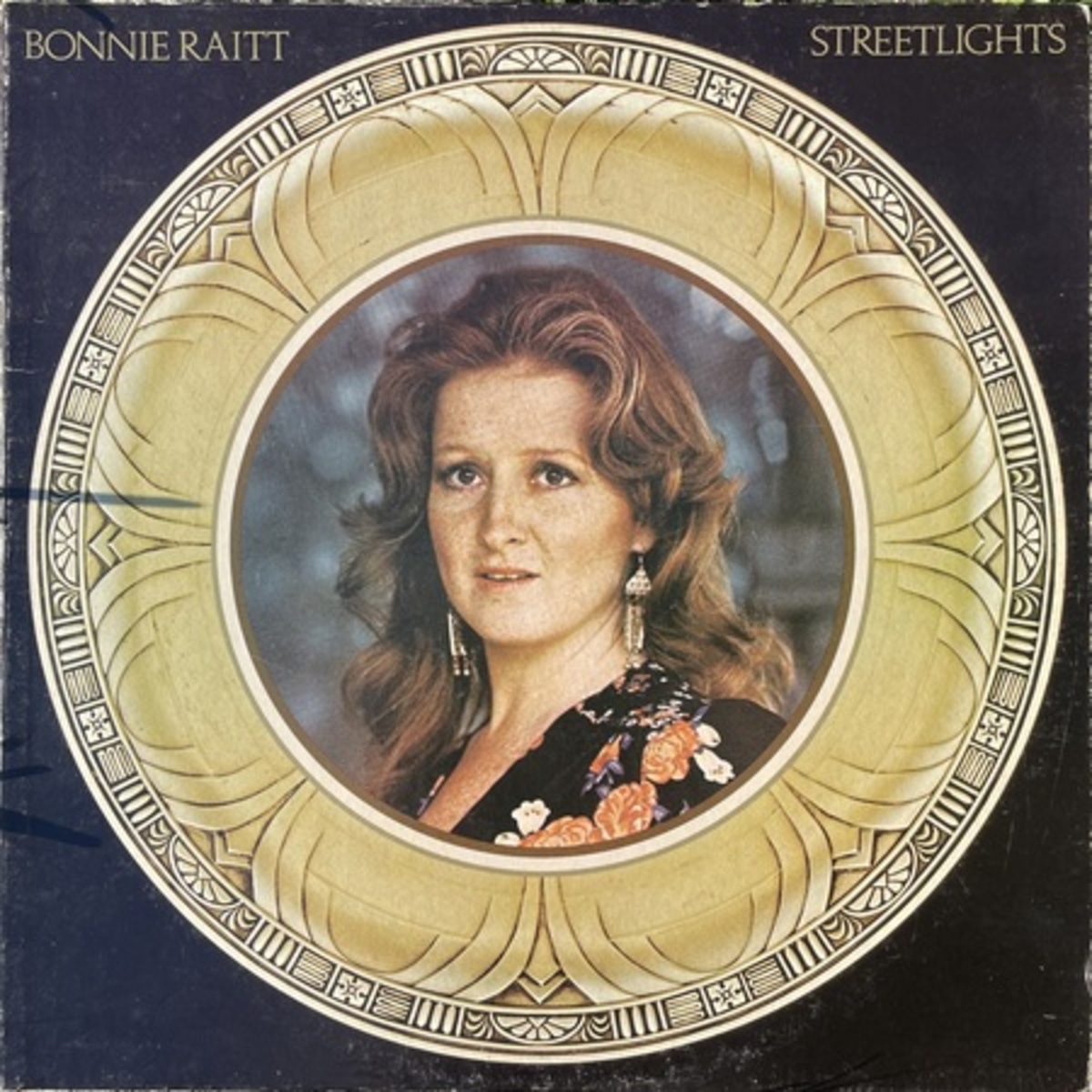 Bonnie Raitt
Streetlights, Warner Bros. / September 1974
by Christopher Long
Straight up, Bonnie Raitt is a bona fide American music treasure. Her fourth album, in particular, has aged beautifully over the years — as fresh-faced now as it was the day the class photo was snapped way back in 1974. And recently, I scored a well-loved, slightly-scratchy LP copy of Streetlights at a Melbourne, Florida flea market — for a freakin' buck.
• •
Raitt's honest remake of the 1969 Joni Mitchell album cut, "That Song About the Midway," made for an engaging opener — "I met you on a midway at a fair last year. And you stood out like a ruby in a black man's ear." Now, that's some mighty compelling word crafting right there. With "Rainy Day Man," Raitt claims complete ownership of the James Taylor song without compromising Taylor's signature-style feel.
Truth be told, Streetlights earns three of its four stars simply as a result of housing Raitt's original studio version of the John Prine classic, "Angel from Montgomery." The Joey Levine / Jim Carroll-penned, "I Got Plenty," is a sultry, sax-soaked, gospel-tinged highlight that exemplifies why Raitt has frustrated me so bad, for so long.
The Allen Toussaint number, "What Is Success," as well as the (producer) Jerry Ragovoy song, "Ain't Nobody Home," both are powerfully soulful — revealing early glimpses of the authentic R&B-fueled street-style pop that continues to be present in Raitt's records to this day. Another standout, "Got You on My Mind," smiles with the feel-good charm of a '70s-era Wednesday night ABC "Movie of the Week."
While Raitt reportedly was less than enthusiastic about label restrictions and producer direction at the time, Streetlights was a super-solid effort. And it remains a bright and shiny beacon in Bonnie Raitt's very impressive, 50-year catalog.
(4/5) ⭐ ⭐ ⭐ ⭐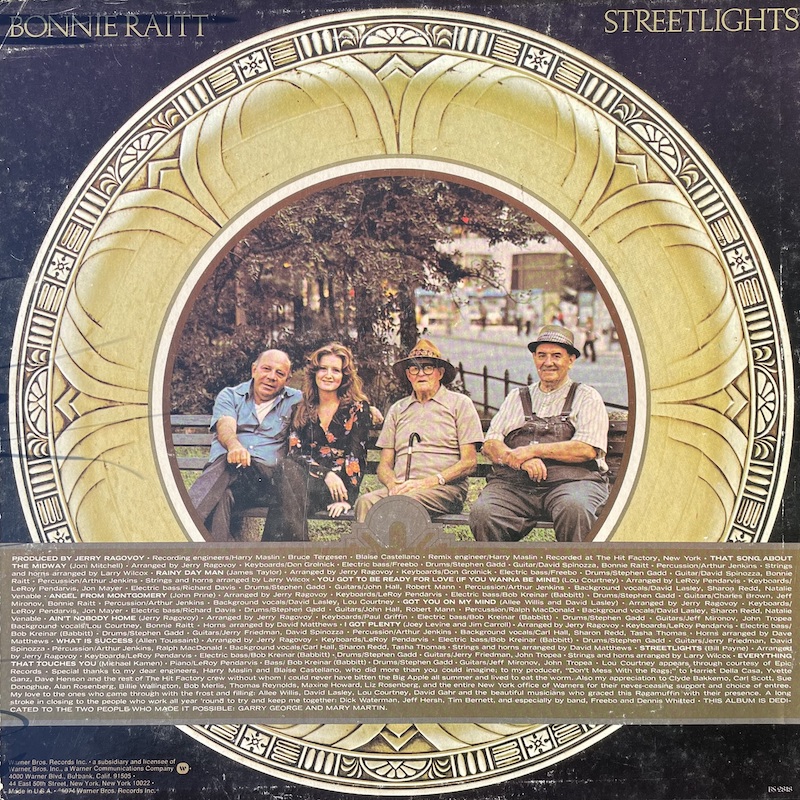 Streetlights Track List
SIDE ONE
That Song About the Midway (Joni Mitchell) – 4:44
Rainy Day Man (James Taylor, Zach Wiesner) – 3:41
Angel from Montgomery (John Prine) – 3:59
I Got Plenty (Joey Levine, Jim Carroll) – 3:09
Streetlights (Bill Payne) – 5:05
SIDE TWO
What Is Success (Allen Toussaint) – 3:32
Ain't Nobody Home (Jerry Ragovoy) – 3:04
Everything That Touches You (Michael Kamen) – 3:28
Got You on My Mind (David Lasley, Allee Willis) – 3:50
You Got to Be Ready for Love (Lou Courtney) – 3:08
---