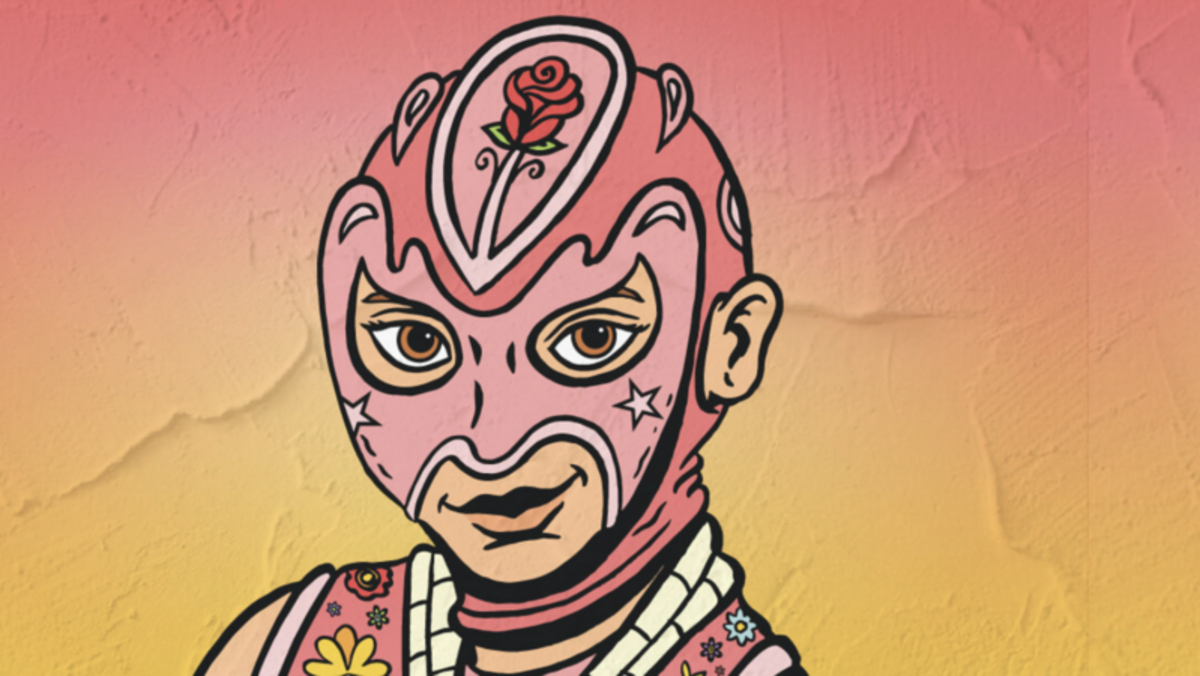 Luchadora!
By Alvara Saar Rios
Directed by Michelle LoRicco
Starring Steven Pugh, Solmarie Cruz Martinez, Alina Alcántara, Rhyse Silvestro
Fight Direction by Bill Warriner
Orlando Rep • Orlando, Florida
by Carl F. Gauze
Growing up in the '60s, I sort of followed pro wrestling on UHF TV. UHF was the crummy off-air TV we all ditched when digital TV came along. My attraction to pro wrestling came from a cousin who wrestled on weekends, taking the first round fall for big names like Chief Wahoo McDaniel and Killer Kalowski and The Crusher. We knew the matches were "fixed," but as someone pointed out to me, when you see Hamlet take his bow, you don't complain that he's not actually dead. Tonight we enter that world as children in rural Texas, where the Mexican masked wrestlers rule.
Up in the fly loft Vanessa (Martinez) visits her Nana (Alcántara ) in rural Texas. Nana's back story is a big secret, but Vanessa pries loose the fact that Nana wrestled pro in her heyday and won a championship. How did this happen? Her dad taught her how to grapple back in the day. This amazes Vanessa as well as the audience, and grappling becomes Vanessa's life. But this show isn't just a coming of age story — we all "come of age." Rather, it's a story of how a young woman can tackle any field she chooses and excel.
Stephen Pugh plays the grappler's father, who wants no wresting for his daughter. Nowadays, he peddles flowers and struggles to get by, and wrestling makes Vanessa "too much of a tomboy." But she finds a coach, and she travels to Milwaukee, entering the city as a hopeless dreamer, and leaving a national hero.
There's a lot going on here: Vanessa's coming of age, her father's symbolic passing of the torch, and of course, the full-sized squared circle. You'll find plenty to cheer about, there's the fights, the breaking of social norms, and personally, the Milwaukee angle was a highlight, it so rarely makes it on stage, and Milwaukee was never a big theater town. Did we have masked wrestlers back in the day? Not that I remember, and even female wrestlers were a huge novelty. But that's what theater is all about: making the impossible improbable, and the improbable commonplace.
While Luchadora! is certainly aimed at teen-ish audience, it far exceeds what is needed to keep Mom and Grandma yelling at the stage and joining in with the action. There was even a Luchador face painting event the day I attended, giving the fans even more to cheer about. You'll never be down for the count in this show. Luchadora! is a wonderful display of athletics and social bravura. ◼
---