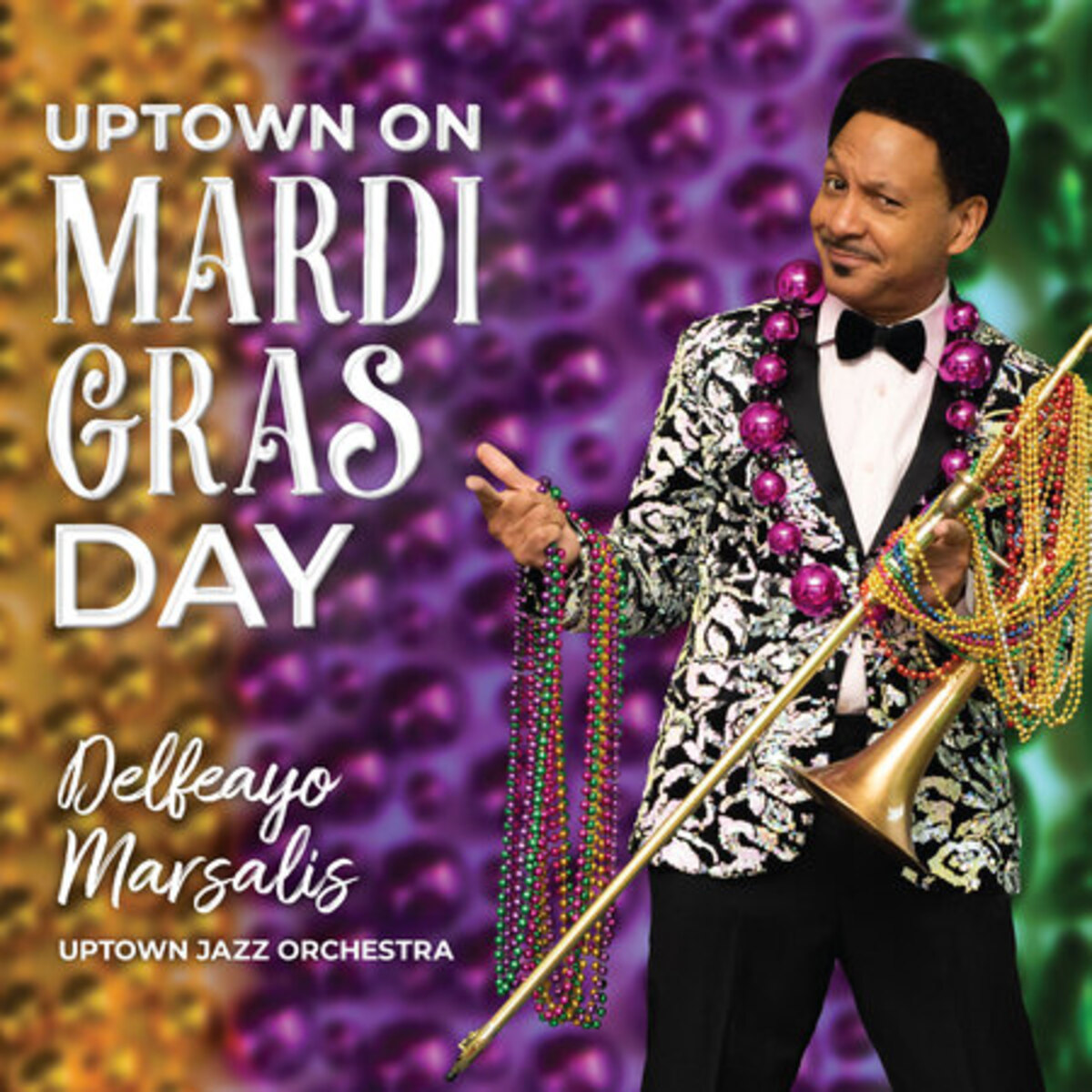 Delfeayo Marsalis
Uptown on Mardi Gras Day
Troubadour Jass Records
You're hosting a Mardi Gras party. You want to make it feel authentic. You've ordered a king cake, but you don't know exactly what you want playing on the stereo. Well, Delfeayo Marsalis has your back. His new album with his Uptown Jazz Orchestra is a tribute to Mardi Gras season and the people of New Orleans. On Uptown on Mardi Gras Day, Marsalis slips some of his own compositions between seasonal classics. The disc kicks off with "Carnival Time," the unofficial anthem of Mardi Gras season. Marsalis makes sure favorites like "All on a Mardi Gras Day," "Mardi Gras Mambo," and "Street Parade" are all included. These are lush arrangements given the full big band razzle-dazzle.
Marsalis said a big inspiration for this album was the work he did with the Big Chiefs of the Mardi Gras Indian tribes during the pandemic. "It really gave me a greater appreciation for who these individuals are and their importance in the community. Of course, we like to see the wonderful colors and the beautiful feathers, but these are folks who were important leaders in the community during the pandemic."
Two standout tracks are rooted in the Indian tradition. "New Suit" talks about making the elaborate feathered costumes worn by the Indians when they parade. Every year the Indians make a new suit of pretty for Carnival season. This arrangement has a bubbling keyboard rumbling under the horns and woodwinds, giving the song a nice funky swing. Professor Longhair's iconic "Big Chief" is given a swing arrangement in the best Count Basie tradition while also laying out the structure of the tribe.
Delfeayo Marsalis is happy to help you party like a local while you're in town (or in your own home town). He also hopes you'll have an appreciation of the people who live this culture every day of the year.
---