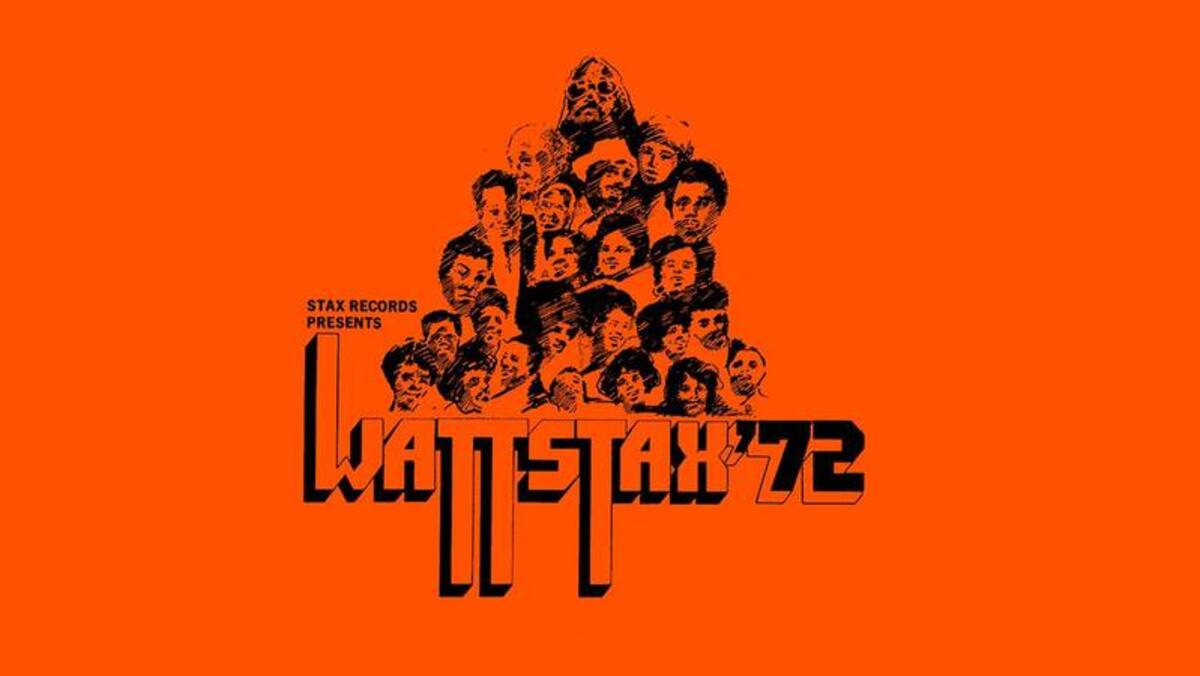 Soul'd Out: The Complete Wattstax Collection
Stax Records / Craft Recordings
by Carl F. Gauze
I am overwhelmed. I don't whelm easily, not in this rock and roll criticism job. But this benefit concert commemorating the 1965 Watts riots is packed with outstanding performances and appears to host every Stax artist from 1972. This may well have been the peak of the soul music movement. Disco was just raising its ugly head, psychedelic rock had peaked, and punk lay four years in the future. Nearly 12 hours of material fills this collection, and it samples every important Stax Records artist from Richard Pryor to Isaac Hayes.
With 12 hours of material, the best I can do is skip from track to track. Let's start with the high energy "Grits Ain't Groceries (All Around The World)." Little Milton presents a dark and resonant soul singer who complains about blisters on his fingers and not having the rent. He also drops hints about the Mona Lisa being a man. I cant say I know this singer, but he's good. Another prime act comes from the obscure band Sons of Slum. They mix a sharp brass-enhanced version of "Papa Was a Rolling Stone," and it's truly a classic. Next, Albert King gives us "Match Box Blues." This number has almost an early Rolling Stones feel and recalls the Stones' acoustic work. And yes, it rocks.
Now the Bar-Kays whip out two blazing tracks: "Son of Shaft" and "In The Hole." It's packed with the wakka wakka bass riff we associate with Black crimefighter flicks. Another obscure hand clapper is "Old Time Religion," by The Golden 13. That's what I love about this collection. We slide straight from Saturday night shooting dice and H right into Sunday morning, with the disapproving church ladies staring at the real sinners in their society: people who have unauthorized fun. It was true in the bible, and it will be true when we get to Mars. You might as well sin in plain view, because someone is going to tell you you're having fun incorrectly.
From the opening invocation and announcements to the closing comedy from Richard Pryor, there's an entire music festival of 1972 soul sounds waiting for you in this collection. I count 130 tracks, and almost all are classics. And the ones that aren't? They tend to be the announcements to the crowd and an occasional speech rallying the audience. In my mind, a small price to pay.
Along with the sensory overload of the music, there's a 44-page book included. It's packed with photos of the concert, bios of the artists, and all the sort of stuff you expect in a high-end music package of this depth and quality.
Sony Pictures re-releases Wattstax, the documentary on this festival shot by David L. Wolper, at some Alamo Drafthouse Cinemas beginning February 24.
Wattstax 50th Anniversary Music CDs • Wattstax, David L. Wolper, 1973 • Alamo Drafthouse Cinema.
---