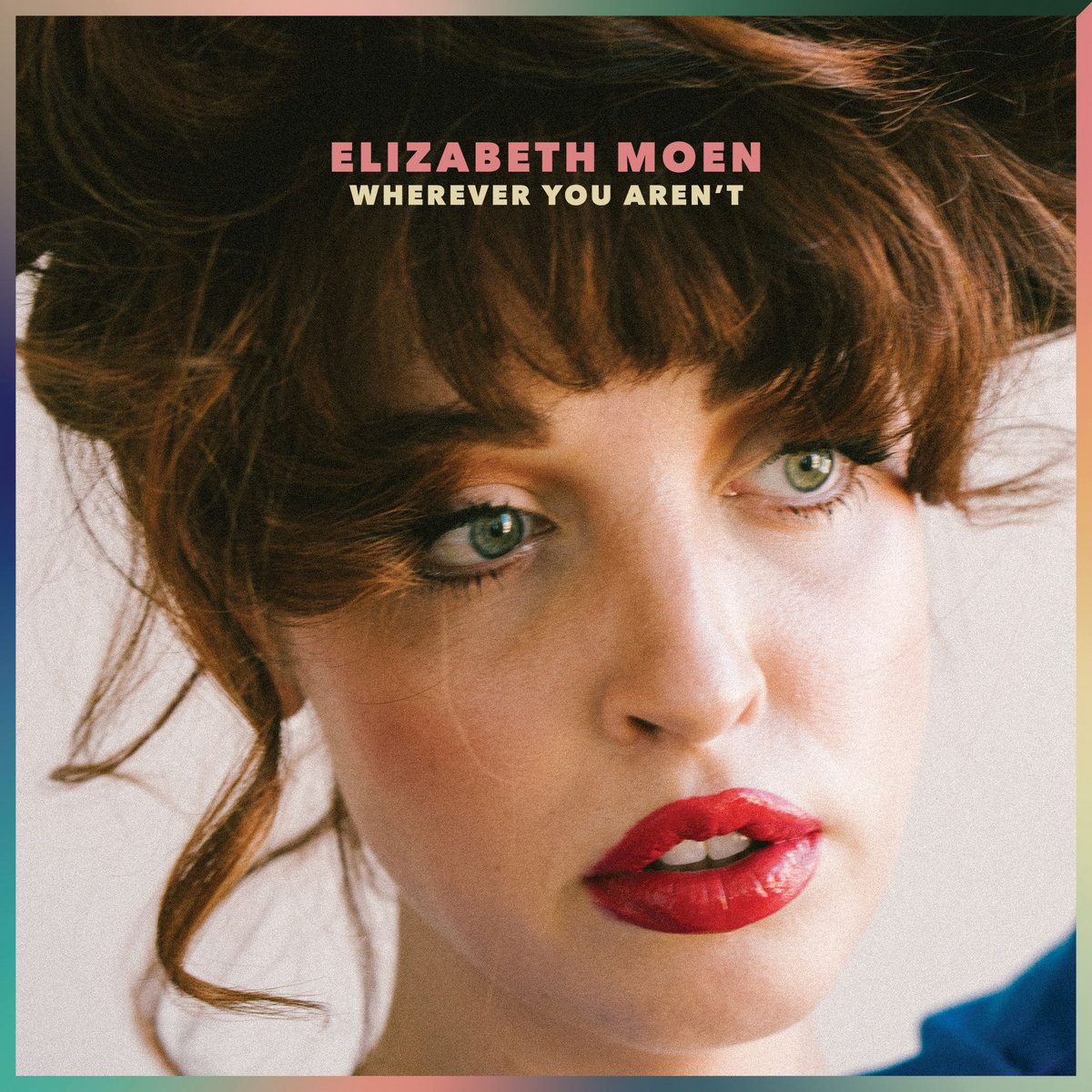 Elizabeth Moen
Wherever You Aren't
Elizabeth Moen's latest album Wherever You Aren't exemplifies what a couple years of an artist working and honing her music to a sharp point will result in. A classic singer-songwriter, Elizabeth Moen's vocals and lyrics pull your heart out while continually showcasing her creativity with interesting sonic themes that vary from song to song. While most artists may begin to fall into a creative lull by their 4th album, Wherever You Aren't gives no hints of her slowing down or pulling any creative punches.
The entire album is rife with songs that have been curated in her live setlist for the past few years but landed perfectly within the overall themes throughout this album. "Headgear," "Where's My Bike," and "Ex's House Party" show the deeply personal, yet often whimsical way Elizabeth uses her lyrics and vocals to convey a story. And yet, in the next moment she can turn that on a dime, like the lyrics from the country-tinged "Clown Song" or "You Know I Know" that include lines like "There are people I gave up on, There are people who think I'm always strong, There are people I can always turn to, You know I know you know I know, they aren't you."
Elizabeth not only writes the lyrics and music for all her songs, but also produced the album alongside Scott McDowell on all tracks and with Gemma Cohen on "Synthetic Fabrics." Recorded at a variety of studios over the past couple years, including the historic FAME Studios in Alabama and Iowa's own legendary Flat Black Studios in Lone Tree, Iowa, the album is available now on all streaming platforms, digital download, and physical formats. I can't suggest this album enough, as a truly poignant, yet enjoyable collection of songs.
Find Jeremy Glazier's The Art Inside the Craft podcast episode with Elizabeth Moen on Ink 19.
---