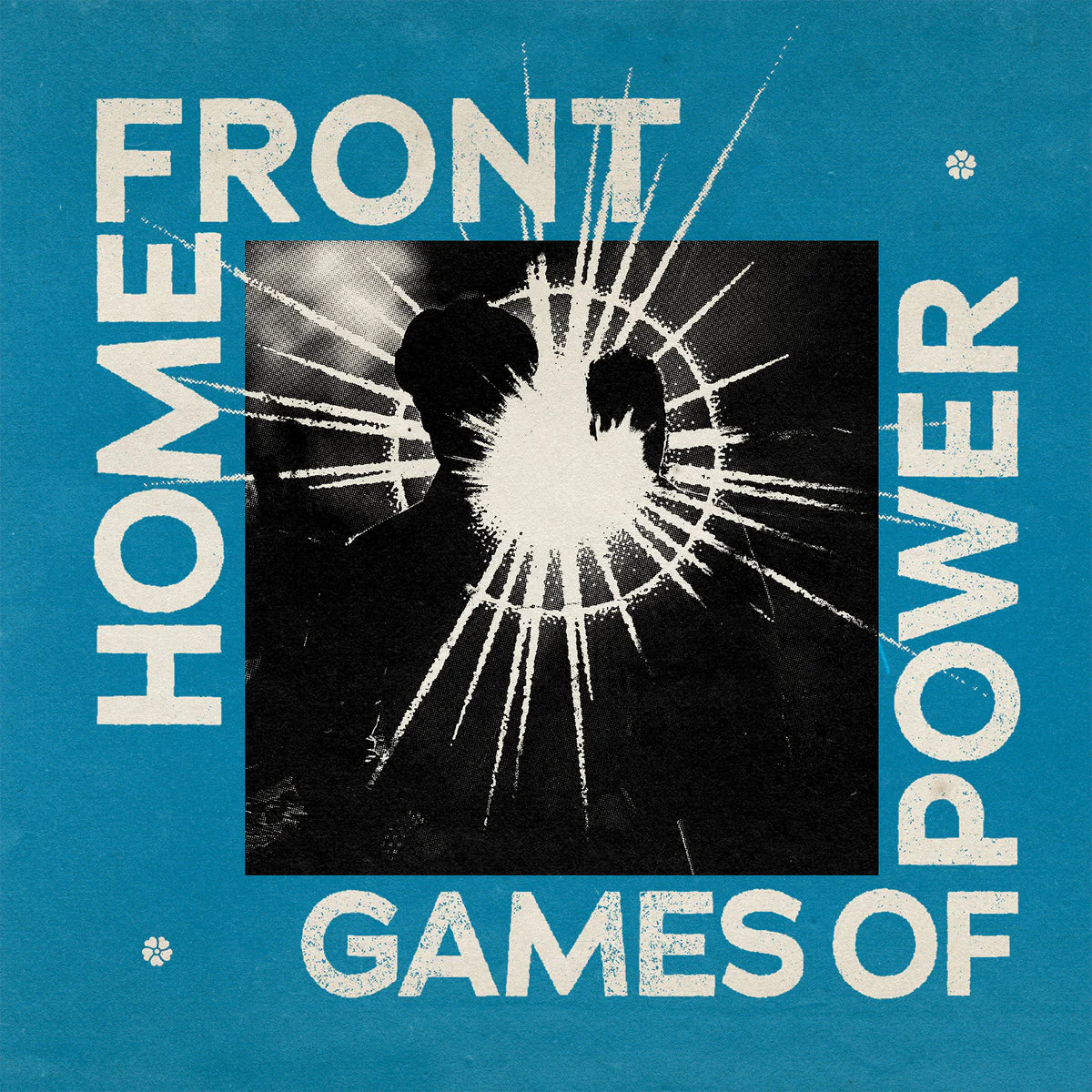 Home Front
Games of Power
La Vida Es Un Mus Discos
Canada financially supports artists so that their time and energy are freed up to create. This is a beautiful thing! Edmonton's Home Front graciously acknowledge Alberta's Foundation for The Arts in the liner notes of their first full length album, Games of Power, and in the current climate of musical art, I'm not certain that Home Front would be pressing vinyl copies of Games of Power without this support. I like this album, I like this band, but it's niche in a way that would probably be crushed in the U.S. by day jobs and rising inflation.
Home Front are Graeme Mackinnon and Clint Frazer. Their influences are readily apparent, homages to bands and genres that they clearly love, well-executed experiments in pastiche — Joy Division transitioning to New Order ("Crisis," "Face Value"), Suicide ("Born Killer"), and Ian MacKaye's vocal stylings ("New Face of Death"). "Nation" is a personal favorite and outlier. It's Rancid shout-along punk with guitars from Big Country and a chiming synth solo so simple that it ties the song together. It's wonderfully brilliant! "Overtime" is VHS or BETA that doesn't lean on disco rhythms.
Bandcamp uses the following tags for Games of Power: bootgaze, oi!, synthwave & darksynth, new wave, post-punk, and Edmonton. I had to look up what bootgaze is. It's shoegaze through a folk or country lens for emotional and aesthetic experiences.
Games of Power is a strong attestation that Home Front are fans of many of the same bands I am, and they have skillfully produced something as familiar, tasty, and satisfying as a hamburger and fries — or poutine? — with readily identifiable ingredients that are elevated when expertly combined. Makes you hungry, doesn't it?
---