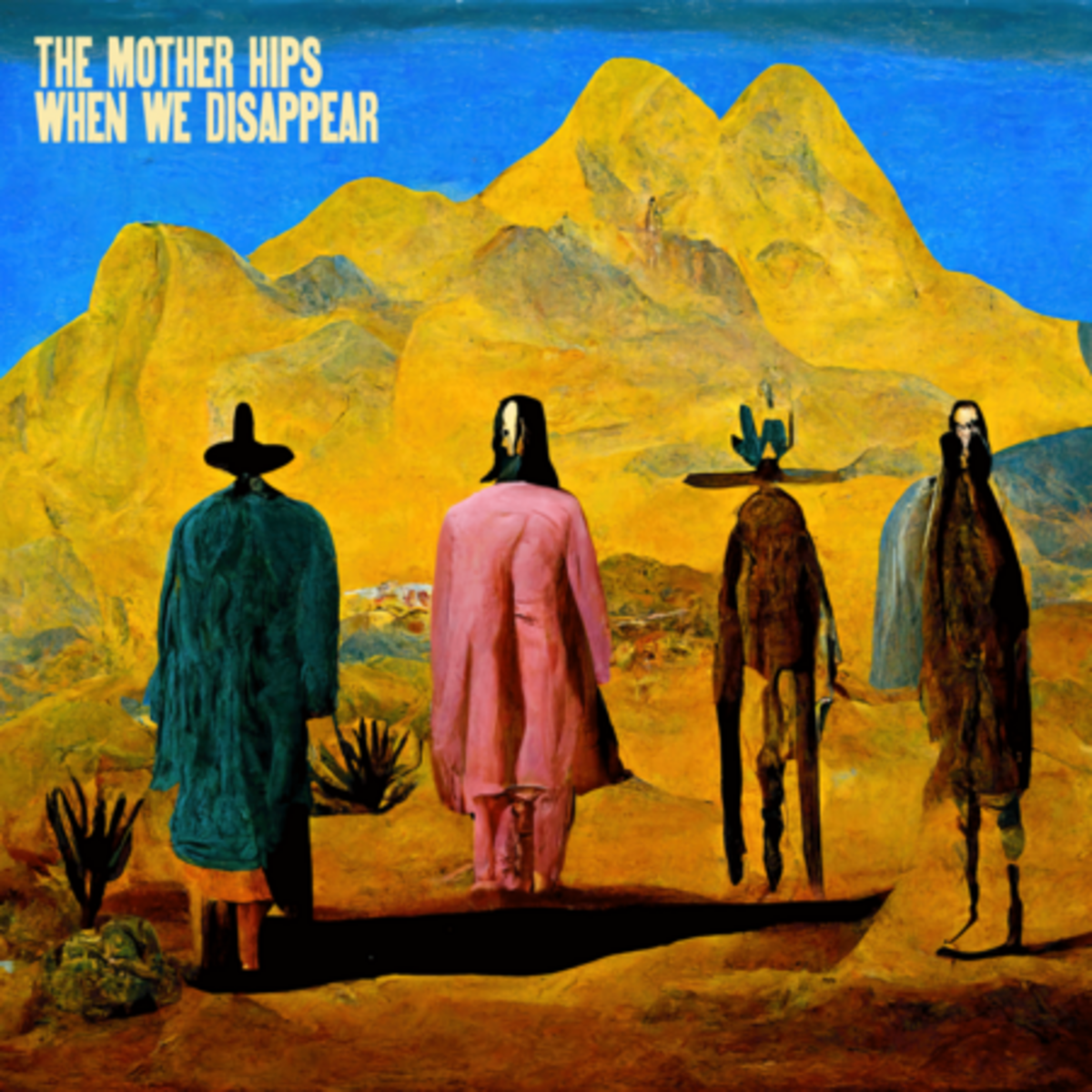 The Mother Hips
When We Disappear
Blue Rose Records
The Mother Hips latest album, When We Disappear, is next in a long line of amazing California psychedelic-country-rock music from a band that's been doing it for 30+ years. Their distinct sound may have cemented itself in the early '90s, but each album since has pushed creative boundaries so much, that you now just expect artistic greatness with each release. When We Disappear hits all the benchmarks, checks all the boxes, and again proves that The Mother Hips continue to break new ground in places where they have already turned the soil upside down.
The title track reminds me of the vibes from their 1996 masterpiece Shootout, with a subtle nod to the sound and storytelling in The Mamas & the Papas' classic "Creeque Alley." The raw cover of the 1964 Buffy Sainte-Marie anti-drug song "Codine" may be my favorite on the album, with "Almost to Idaho" and the guitar-driven "She Stepped Away" both fighting for that top spot. This album also offers some softer harmonies and beautiful subtlety with songs like "Lost out the Window" and "Leaving The Valley."
When We Disappear features cofounders Tim Bluhm and Greg Loiacono on guitars, vocals, and keys, as well as Brian Rashap on bass and John Hofer on the drums. The album is available on all streaming services and can be purchased as a digital download and in CD and vinyl formats. Keep up to date with all Mother Hips-related news through their social media, or select the mailing list sign up on their website.
Find my Mother Hips podcast at The Art Inside the Craft on Ink 19.
---