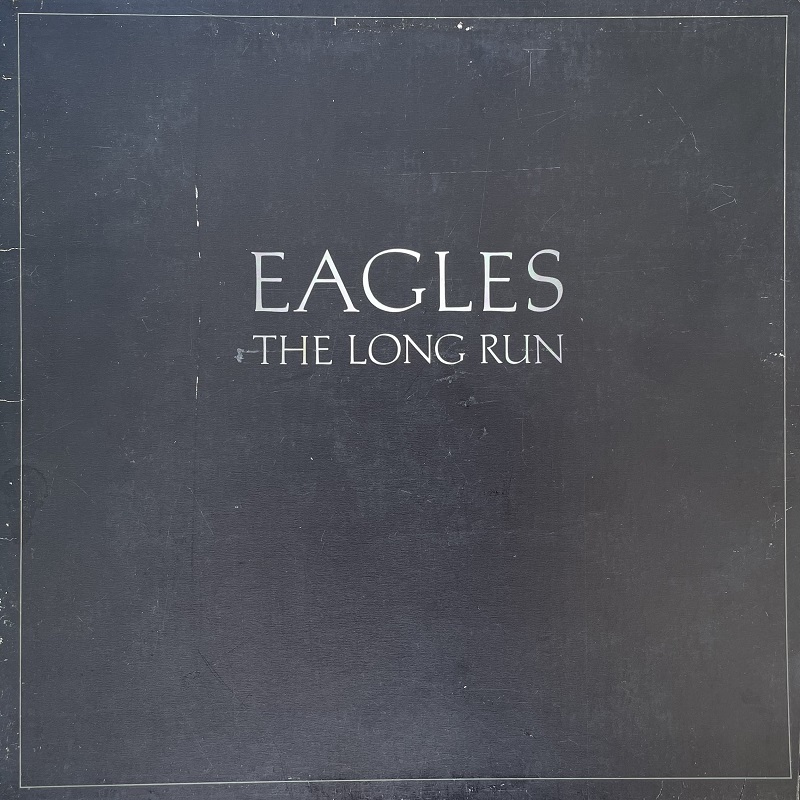 Garage Sale Vinyl: The Eagles
The Long Run / Asylum Records / September 1979
by Christopher Long
To be fair, there are pros and cons to counting a menagerie of junkies among my closest confidants and colleagues. On the downside, my phone rings frequently at 4 a.m. You have a collect call from a correctional facility. Will you accept the charges? FYI, when you're the ONE guy in the room with your shit together, you're dispatched ad nauseam to clean up everybody else's. Junkies also find themselves often facing certain "tight spots" in which they "REALLY need $43 — TONIGHT."
However, once you realize that, contrary to their obligatory assurances, they will NOT, in fact, ever pay you back, you can learn to barter. The junkies who reside within my inner circle typically still own at least a few titles from their once-comprehensive vinyl record collections — albeit now all beat-to-shit. And when they REALLY need that $43, I'm ready to claim their classic LPs gleefully, for just pennies on the dollar. I snagged this Eagles staple recently from a fella down the street for a pack of smokes and a can of pop. Sorry 'bout your luck, dude. But I'm also taking your copy of The Wall. Have a great day!
Despite having sold in the neighborhood of ten million units (to date) worldwide, The Long Run has been unfairly maligned by many since the day it dropped back in September 1979. After more than 40 years, it remains the "Jan" of the Eagles catalog.
So much had changed on the pop culture landscape since Hotel California checked in three years prior. The music scene had gone from Jimmy bangin' groupies with the "catch-of-the-day" in his hotel room and Stevie swinging from chandeliers in her underpants while snortin' blow at 3 a.m. to diva-driven disco dance floors and goofy guys pogo-ing in skinny ties.
Suffice it to say, many of the day's prominent guitar-slinging dinosaurs faced a distinct dilemma in 1979 — either head in an arguably awkward direction (e.g. Zeppelin, Fleetwood Mac), or own the bloated rock star status and do what you do. As a result of having either 20/20 vision or being totally tone-deaf, the Eagles seemingly chose the latter. Hence, with The Long Run, the band developed vivid snapshots of where they were, and what was happening at the time, particularly in the glitzy Hollywood Hills, which often involved cocaine-fueled after-hours pool parties. And contrary to what some critics have said over the years, along with producer, Bill Szymczyk; Henley, Frey, the new kid, and the other two fellas did a splendid job.
The radio-friendly, Seger-style singles "Heartache Tonight" and "The Long Run" both crashed the Top Ten on Casey's Countdown convincingly. An R&B-flavored adult contemporary track, "I Can't Tell You Why," completed the hat trick, due largely to the honest vocals of co-writer Timothy B. Schmit and some cozy Fender Rhodes.
Proving there's never a bad time for guitar ace Joe Walsh to show up at the party (chainsaw in hand), "In the City" roars like a warrior, making for a record highlight, as well as standing as one of his all-time tallest tunes. A natural pair of Don Henley / Glenn Frey-penned perfect "double-Ds," "The Disco Strangler" still packs plenty-o-punch, while the less urgent-sounding "King of Hollywood" offers such a spot-on casting couch account, it could have been taken directly from actual transcripts at current Weinstein courtroom proceedings. Now look at me and tell me, darlin'. How badly do you want this part?
According to the ol' GPS, "Those Shoes" travels way around that Rocky Mountain before landing on Side Two, and "Teenage Jail" feels as menacing as ever. "The Greeks Don't Want No Freaks" owns the distinction of the record's most disposable track, while "The Sad Café" lives on as one of the band's most poignant compositions. Mad props also are due to the great J.D. Souther for his various masterful songwriting contributions.
I hadn't visited this record in quite a while, but I'm glad we got a chance to get reacquainted. And at the end of the day, Marsha always will be a hottie, but Jan still has spunk.
(4/5) ⭐ ⭐ ⭐ ⭐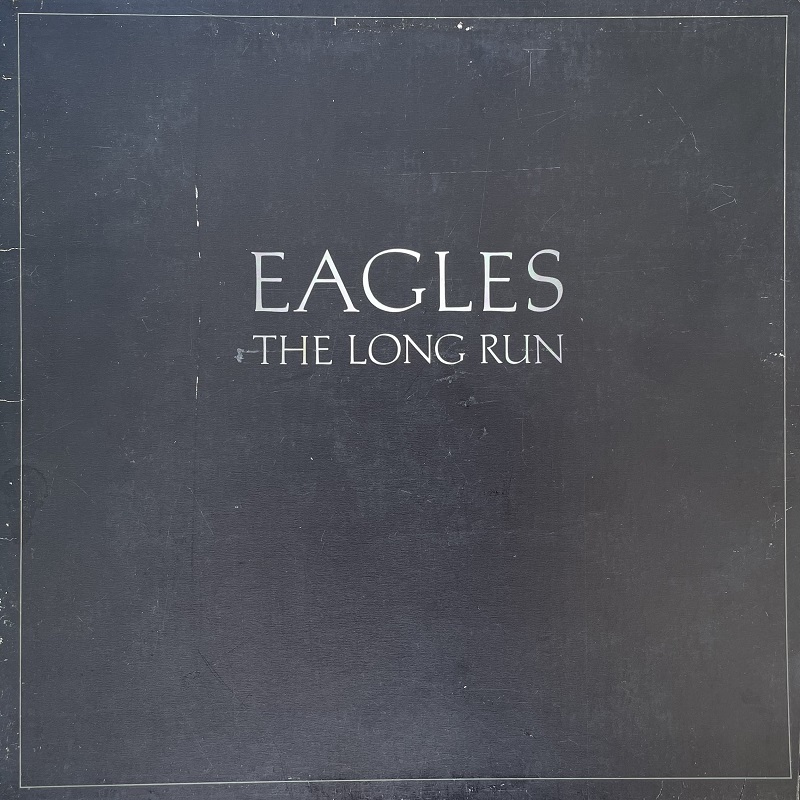 The Long Run Track List
SIDE ONE
The Long Run (Henley/Frey) 3:42
I Can't Tell You Why ( Schmit/Henley/Frey) 4:56
In the City (Walsh/De Vorzon) 3:46
The Disco Strangler (Henley/Frey) 2:46
King of Hollywood (Henley/Frey) 6:27
SIDE TWO
Heartache Tonight (Henley/Frey/Seger/Souther) 4:27
Those Shoes (Henley/Frey) 4:57
Teenage Jail (Henley/Frey/Souther) 3:44
The Greeks Don't Want No Freaks (Henley/Frey) 2:21
The Sad Café (Henley/Frey/Walsh/Souther) 5:35
---