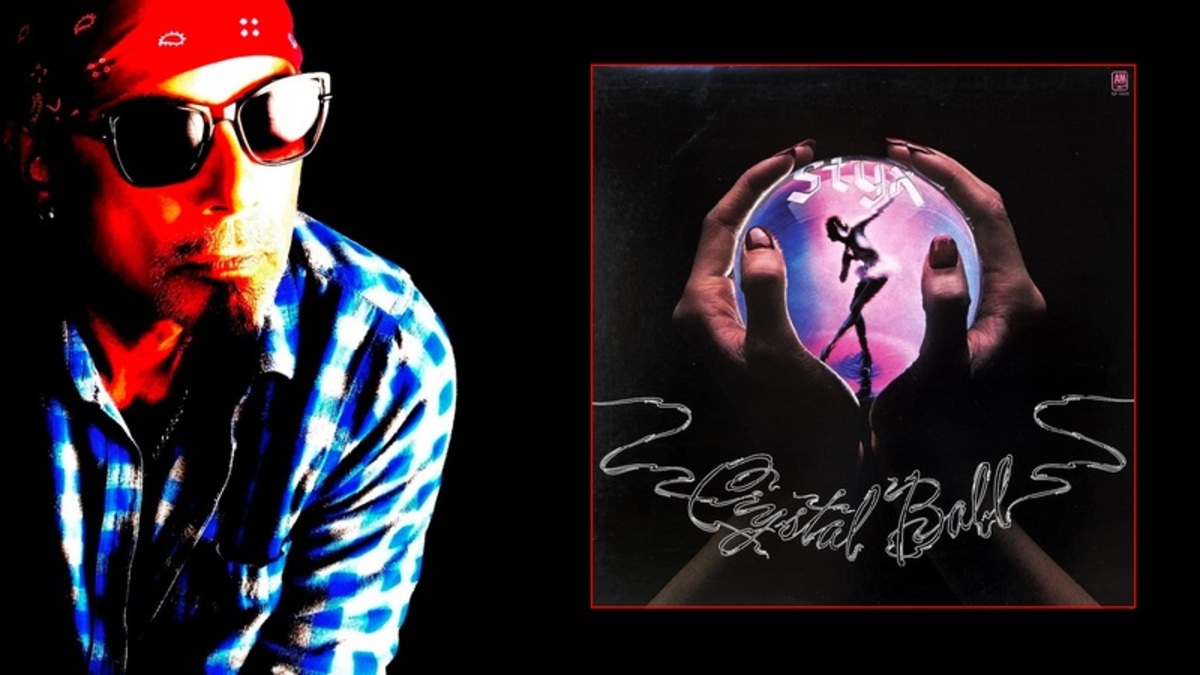 Garage Sale Vinyl: Styx
Crystal Ball / A&M Records / October 1976
by Christopher Long
Prior to rolling into a place of platinum prominence as purveyors of pristine prom night provolone, Styx was a proud producer of petroleum-based products that provided the butane-burning soundtrack for a good many dubious, all-American coming-of-age experiences. Oh, how I miss those Camaro-crazed daze. Dude, got any reefer?
After dropping four less-than-stellar-performing, prog-fueled studio slabs, the Chicago-birthed brigade was rescued from the bottom rungs of rock's tour circuit overnight when their 1973 album cut "Lady" became a surprise Top Five smash in early '75. In short order, the five-piece combo graduated from the indie Wooden Nickle label and signed to music giant A&M Records. Benefiting immediately from the newfound major-label muscle, Styx throttled up, quickly building its soon-to-be (very) bankable brand. But while not a massive commercial success at the time, album #6, Crystal Ball, certainly helped move the team within field goal distance when it arrived in stores during the fall of '76.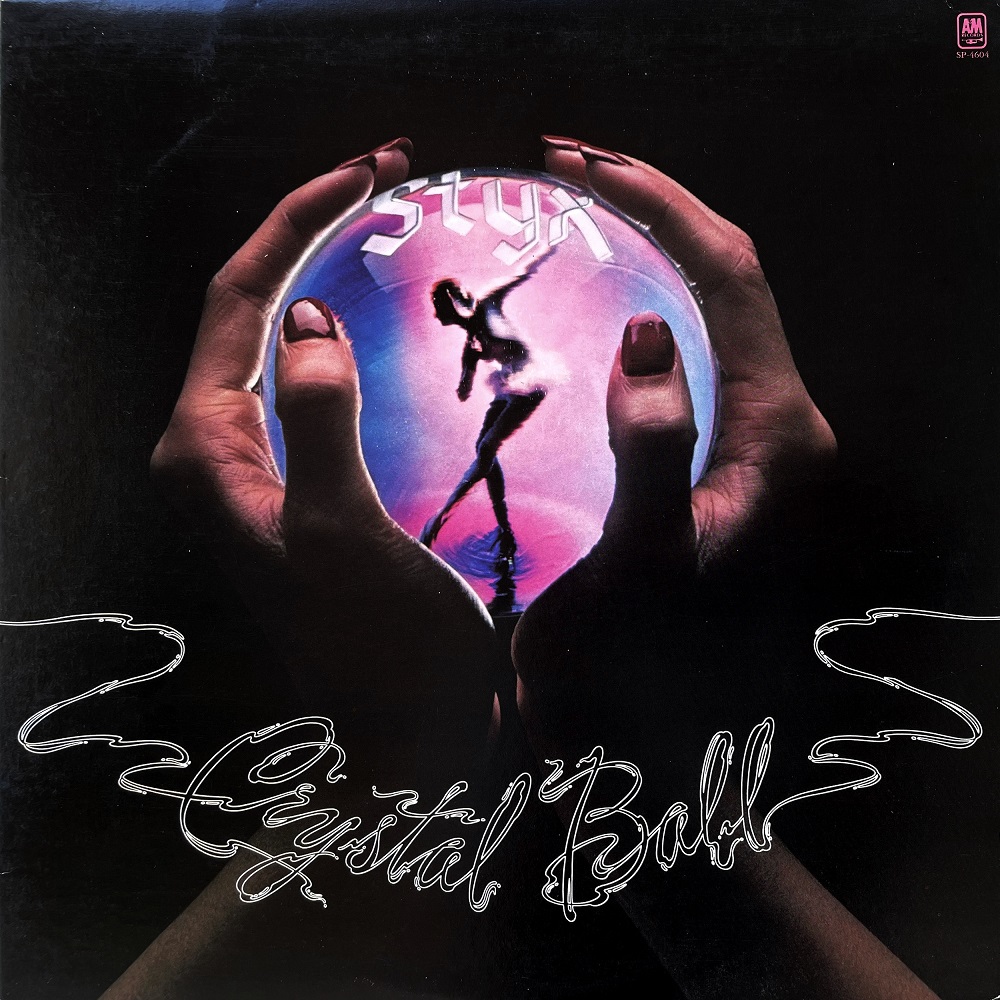 Featuring founding fathers Dennis DeYoung, James Young, Chuck Panozzo, and John Panozzo, the self-produced seven-song set also introduced the world to the band's newly-recruited, fresh-faced guitar ace, Tommy Shaw. The 22-year-old Alabama native's presence was embraced by fans posthaste. Truth be told, the talented and charming fella still packs SO much swagger, to this day, he keeps soccer moms swoonin', far and wide.
A fist-pumping tour de force, Crystal Ball was nearly blameless, packing high-octane, coliseum-caliber singalongs. Bursting with ferocious riffs and wailing vocals, "Put Me On" revealed the record's full hand, pronto, combining DeYoung's magnificent Mainstreet Electrical Parade-style keyboards and James Young's emerging signature metallic guitar clang with Chuck Panozzo's throaty bass chug and John Panozzo's iron-pumping drum work.
Crisp and catchy, the DeYoung / Shaw collab "Mademoiselle," a razor-sharp, radio-friendly rocker that provided the crunchier yin to the softer "Lady" yang, was the third Styx single to crash Casey's Countdown. Equally noteworthy, the Shaw / Young standout "Shooz" lives on as a slinky little nut-buster that just might own the distinction of being the band's all-time most badass.
Tragically, the record's cred is compromised by DeYoung's statutory confessional, "Jennifer." She's seventeen, barely old enough to cry. A child in her father's eyes. A woman every night. WTF, dude? Even by 1970s creepy rock star standards, that's some straight Gary Glitter shit that's tough even for a curmudgeon like me to defend.
Then, there's the record's "money shot" — Shaw's heart-stopping title track. The epic powerhouse remains a classic rock radio staple and a faithful live setlist fave. Truth be told, if you're Tommy Shaw, sitting at an off-night VIP hotel room poker table, chomping on a Gurkha Royal, and you play the "Crystal Ball Card," HA! — Henley and Buckingham GOTTA fold — AND run!
Generally speaking, Crystal Ball has aged nicely. And 47 years later, it still stands as an important entry in the impressive Styx catalog — serving as a vivid snapshot of the band's golden era. ◼
(5/5) ⭐⭐⭐⭐⭐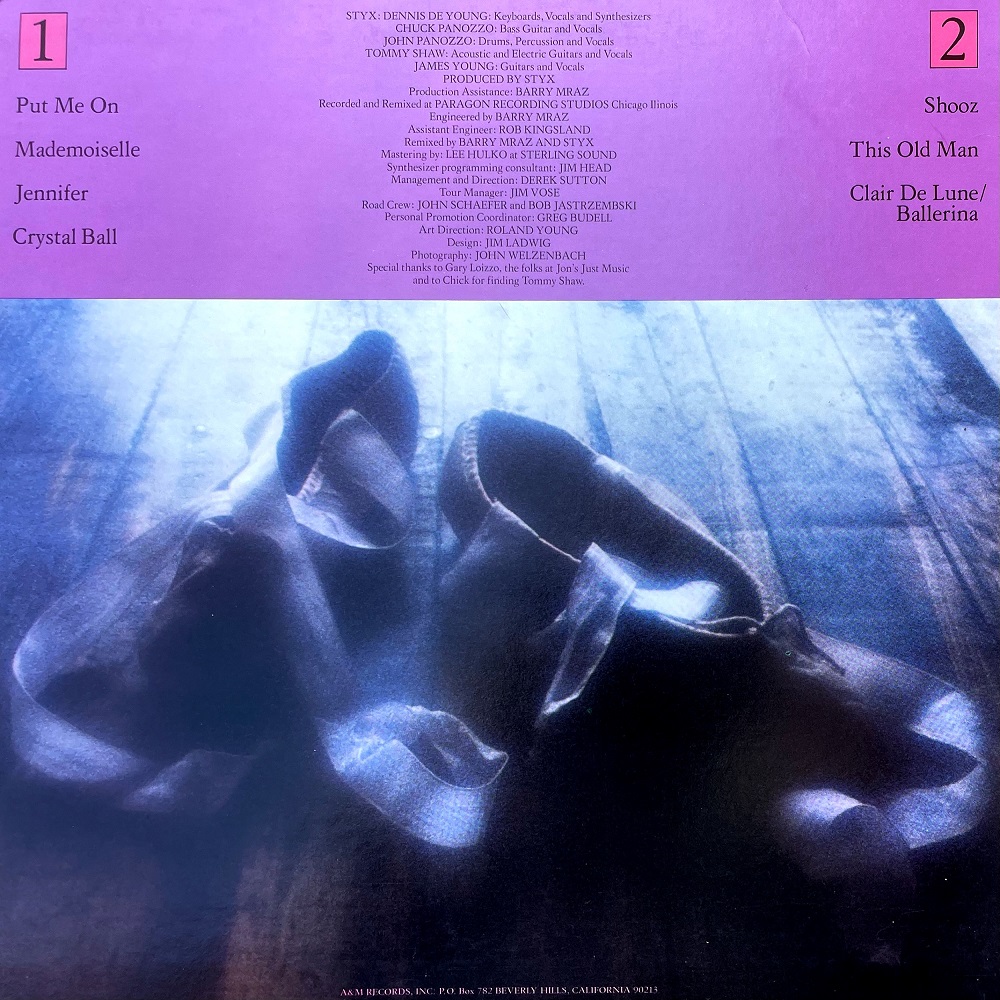 Crystal Ball Track List
SIDE ONE
Put Me On (Young, DeYoung, Shaw) – 4:56
Mademoiselle (DeYoung, Shaw) – 3:57
Jennifer (DeYoung) – 4:16
Crystal Ball (Shaw) – 4:32
SIDE TWO
Shooz (Shaw, Young) – 4:44
This Old Man (DeYoung) – 5:11
Clair de Lune / Ballerina (DeYoung, Shaw, Debussy) – 7:09
---