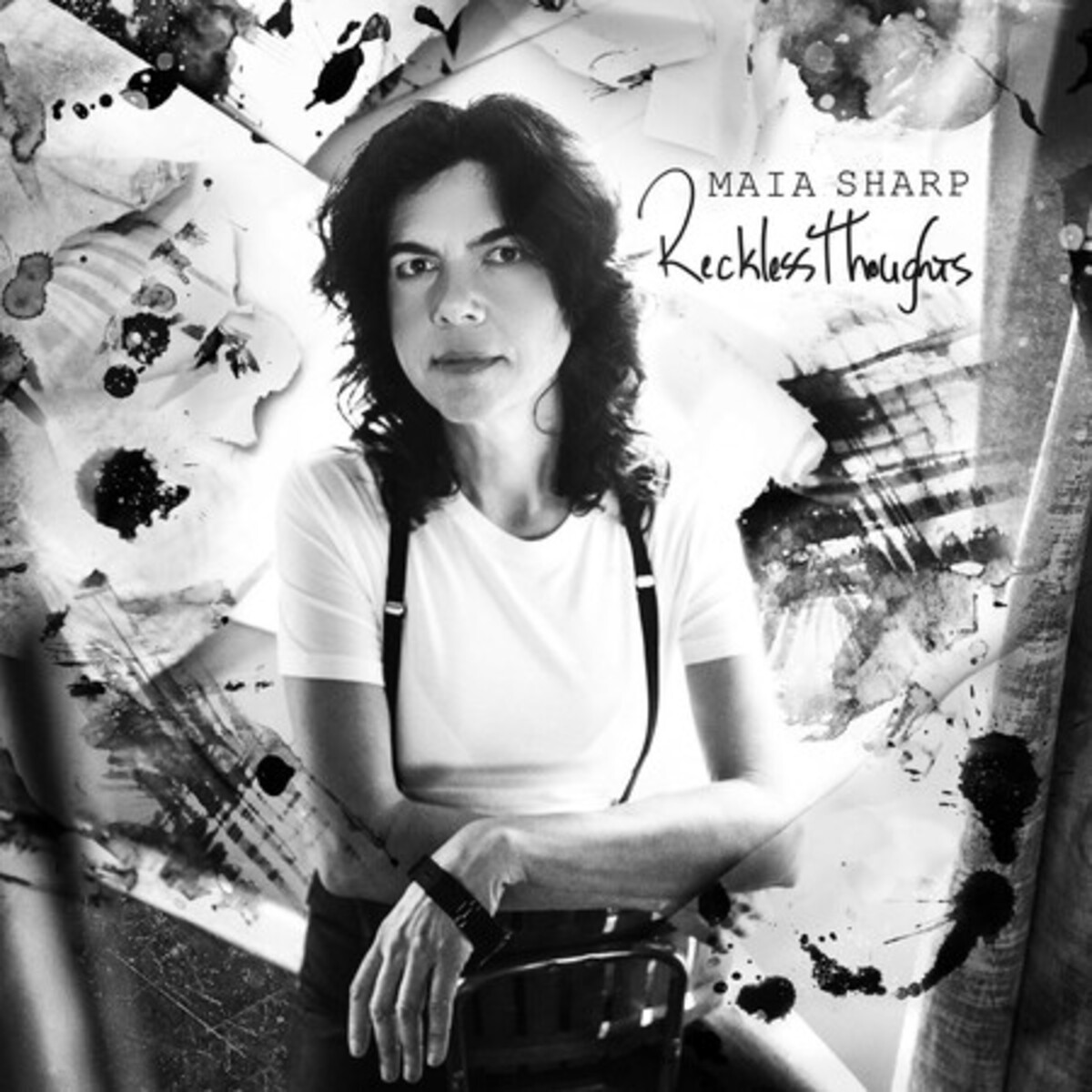 Maia Sharp
Reckless Thoughts
Crooked Crown
Many years ago, I worked for a very famous, platinum-selling rock star, traveling as his personal assistant during various enormo-dome concert tours. Don't get excited kids, the harsh reality of the experience never came close to my naïve, party-hardy expectation.
I said, "THREE pumps of espresso" — NOT FOUR, you worthless, incompetent #$@&%*!
Yet, despite now being a prime candidate for therapy (in perpetuity) as a result of the rather harrowing gig, I did learn A LOT from said rock star, as he is a VERY wise man (in some ways). One of his most valuable and memorable "pearls" came my way late one night as he was pontificating in the back lounge of the tour bus while en route from Chicago to St. Louis. "All we have in life is our reputation," he said with a sneer, peering at me from over the top of his bifocals — another likely response to my gross aforementioned incompetence.
So, why on earth did I just drag y'all down that seemingly pointless rabbit trail? Well, Maia Sharp "gets" this truth about the value of reputation. Hence, her rep is IMPECCABLE.
Call it what you like — Americana, alt-country, roots, pop, or whatever — Maia Sharp has enjoyed a solid reputation for crafting consistent, quality songs for the last quarter century, many of which have been recorded by the likes of Cher, The Dixie Chicks, Edwin McCain, Lisa Loeb, and the ever-frustrating Bonnie Raitt. However, Sharp's reputation shines brightest as a solo artist. While I really dug her last record, Mercy Rising (2021), the celebrated singer / songwriter has upped her game and thwacked me even harder with her latest release, Reckless Thoughts.
Sharp's cozy, conversational coffeehouse style is honest and pure. Her physical voice feels like a snuggly hug from a close friend, while her artistic "voice" is equally comforting. Simply put, Maia Sharp's songs can't lie. "I always want to write in a way where people will plug their own lives into the song," says Sharp of her new studio set. "And I want them to choose this album because it provokes whatever it is they need to feel."
The self-produced 10-track collection was cooked up primarily at Resistor Studio in Nashville, with the qualified assistance of owner / engineer Joshua Grange (Sheryl Crow, k.d. lang) contributing electric guitars and lap steel.
Of the record's many highlights, "She'll Let Herself Out" is a liberating breakup standout. A songwriting collab between Sharp and the Grammy-nominated Garrison Starr, "Old Dreams" is described (accurately) in related media resources as "exploring the exorcising of old ambitions we sometimes forget to update, to reflect all we've learned since they were first built" — I built that city when the ground was still shifting. It's time to say "good bye" to something I ain't missing. Dude, that's pretty darn solid!
A co-write effort with Mindy Smith and Dean Fields, "Kind" kinda has an organic Sticky Fingers flavor. Owning a hook big enough to reel in a Florida largemouth bass and a sunny, positive message of compassion and kindness, the song is a beautiful beacon that earns the distinction of being the record's most "important" song. Conversely, the sparsely populated "Everything You Need" is a deeply personal love song — one that just might rank as Sharp's most moving and finest track to date.
I certainly recognize the value that digital formats and streaming platforms offer many of today's super-savvy music consumers. However, I'm so old-school that if cut in half, you'd need a high-tech iGadget to calculate my rings. As a result, although Reckless Thoughts is absolutely a wonderful record in any format, I personally recommend experiencing it in the beautifully packaged, feel-good vinyl edition.
In sum, with her latest LP, Reckless Thoughts, Maia Sharp checks ALL the boxes. And in the process, she's delivered one of the year's best and brightest music releases. "All we have in life is our reputation," indeed!
Reckless Thoughts Track List
SIDE A
She'll Let Herself Out (Fields, Sharp) – 4:08
Old Dreams (Sharp, Starr) – 3:52
On a Good Day (Richey, Sharp) – 2:58
California (Groenwald, Sharp, Starr) – 3:29
Kind (Fields, Sharp, Smith) – 2:50
SIDE B
Too Far Now (Saenz, Sharp) – 3:31
Gone Cryin' (Elkins, Sharp) – 2:34
Fallen Angel (Sharp) – 3:34
Everything You Need (Diaz, Schulze, Sharp) – 4:00
The Road to Hell and Back (Sharp, Voisard) – 4:27
---