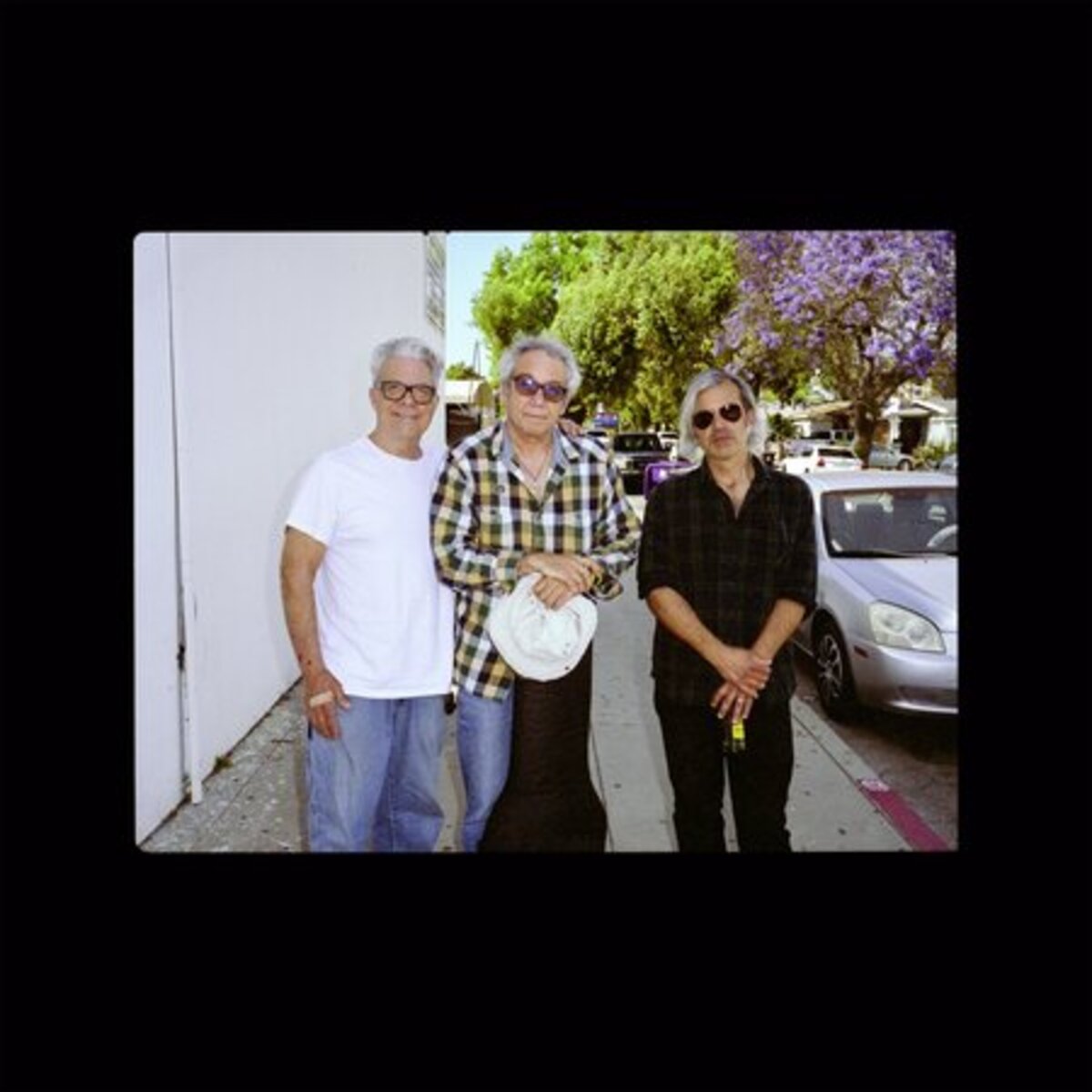 mssv
Human Reaction
Big Ego Records
As I considered Human Reaction, the second mssv studio recording, a cold, hard fact settled on me: unfamiliarity with the band despite knowing the music of drummer Stephen Hodges and bassist Mike Watt. So I listened several times, avoided other reviews, and found myself a bit confined until I read mssv's press release, and two words pleasingly popped off the page: "post-genre."
mssv guitarist Mike Baggetta's created and escaped confines, and that seems the "post-genre" angle. Like Nels Cline or Lee Ranaldo or Marc Ribot. The former three (though examples abound) can play very straight ahead, familiarly, pleasingly to please us and them, and likewise they can get way out. mssv plays the chosen form of mostly 4-minute rock songs. Yet mssv do what they wanna do, go where they wanna go.
I like this record very much. Baggetta's presence across media indicates he's amicable and quick to point to significant musical epiphanies, influences, and collaborations. As a youth, he jammed along to Minutemen records, but this isn't fIREHOSE. He has pulled the weeds and chopped the brush along a path that's his, theirs, oblong. Frankly, I don't know enough about guitar to sufficiently opine on what he's doing theory-wise, but it's relevant to these vignettes, compositions, and matters. Even when Baggetta sings, the effect is imagistic. Watt even sings.
Remember how Torch of the Mystics was Sun City Girls' precise moment retooling world music as they understood it? mssv at times altered or even reversed those settings, citing Copeland and the breadth of country music. For starters, Baggetta is on the Belew train. You get your Looney Tunes allusions, but not for nothing. "Post-genre" isn't to be coy; it's 21st Century honesty. One adherent, the late Tom Smith (To Live and Shave in LA) tirelessly championed the same. But Smith's "post-genre" musings, dubbed "PRE," begged a thesaurus. Simply put, Baggetta's playing is inspired by signposts pointing this-a-way and that-a-way.
Opener "Say What You Gotta Say" recalls the power pop of early Tom Petty, but Baggetta's vocals have the nervousness of Verlaine and the guitar solo is bent to here and back. Hodge's cymbals crash and Watt's bass is locked with the kick drum. Baggetta resides in Gainesville, Florida, and I don't wish to impose, but Paynes Prairie, swamps, the humidity, bugs and the northern reaches of horse country here sound compressed. Whatever's both pastoral and brightly illuminated is abutted by song two's giallo. "French Road Drifter" is martial snares, strings scratching, plinking on the bridge, arpeggios echoing in alleyways before erupting, notes splintering, dissonant. Breathe. Breath. And then a sprint to final exhale.
Title track "Human Reaction" has a hopped-up riff that owes more to Rufus and Chaka Khan than Blue Oyster Cult. As on all tracks, the engineering and production punctuate in stereo each player's strengths and nuances. Baggetta's earlier vocal jitters are replaced with speak/sing rhymes bluntly delivered and open to interpretation. Could he be referencing power and privilege? Certainly, but maybe he's goofing on Pascal and Curie.
Signposts I've not mentioned: The Tony Williams Lifetime, Davey Williams's Ok, Nurse, Curlew if more SST than Ornette Coleman, Up On the Sun, and Doc at The Radar Station.
Not that Hodges and Watt should be underrepresented, but it's Baggetta who piqued my interest, the wish to know more about a guitarist/composer who's been working since the early '00s and seems to have found symbiotic bandmates. I've fallen back on name checking but eventually I'll say "__ sounds like, you know, Baggetta."
---