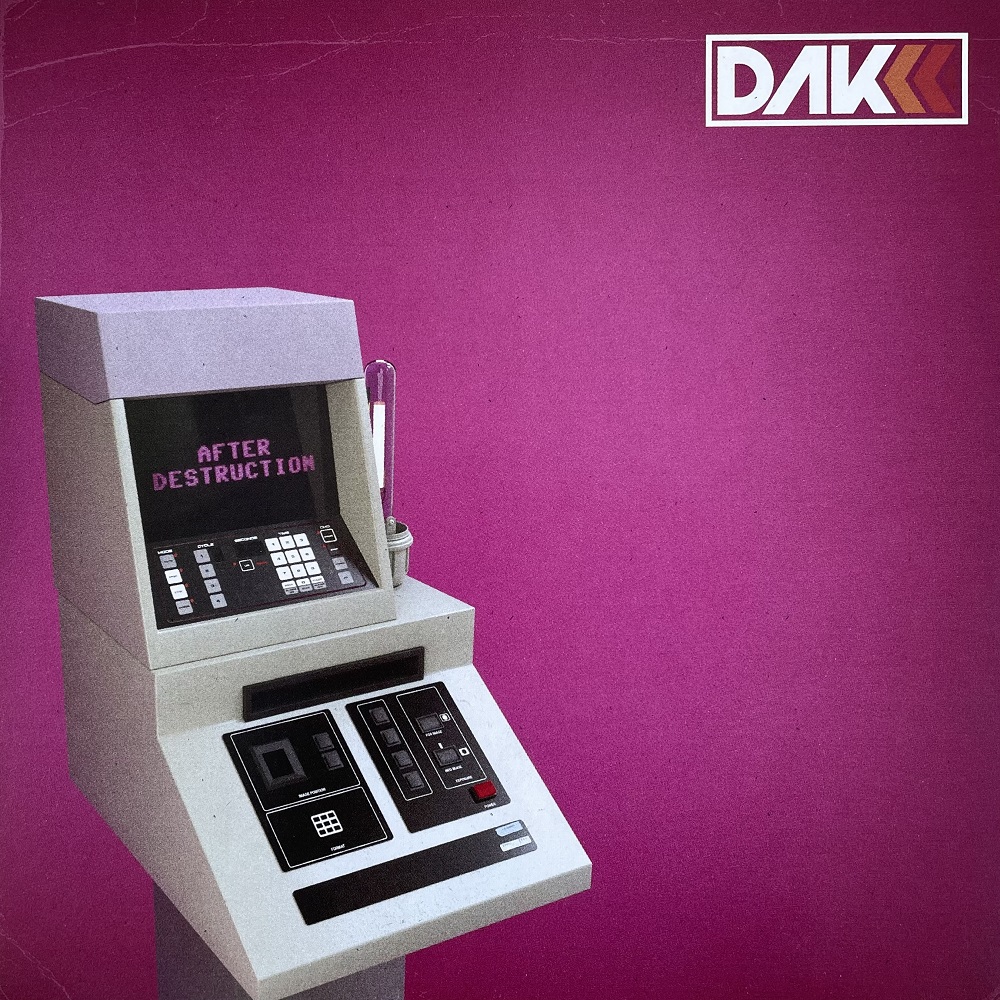 Descartes a Kant
After Destruction
Cleopatra Records
Hello User. Welcome to the world of The DAK, the computer processing unit at the center of a sprawling new concept album by one of the most exciting and compelling indie, post-punk bands…
Under the resolute leadership of audiovisual art lord, Sandrushka Petrova, this Mexico-based rock cartel has been peddling dangerously addictive contraband at home and abroad for nearly 20 years. And with the release of its latest and most lethal product to date, Descartes a Kant now is guilty of smuggling and distributing a substance SO potent, that this crazed kingpin should be placed on the global "Most Wanted" list. That's an endorsement, BTW.
Remaining true to the band's longtime intriguing and innovative rep, After Destruction is a bold concept record — a proverbial piñata packed with big and blingy, crisp and crunchy sonic treats and treasures.
The premise is kinda out there, yet fascinating, nonetheless. A fictional '80s-era DAK computer narrates the futuristic 12-track story, guiding the listener through the complexities and anxieties of the modern world. While the concept is compelling, it also can get in the way of the songs. In fact, strip away the in-between "bits," and you've got a REALLY SOLID five-and-a-half-song, 20-minute EP. However, those five-and-a-half songs are pretty freaking epic — bordering on orgasmic.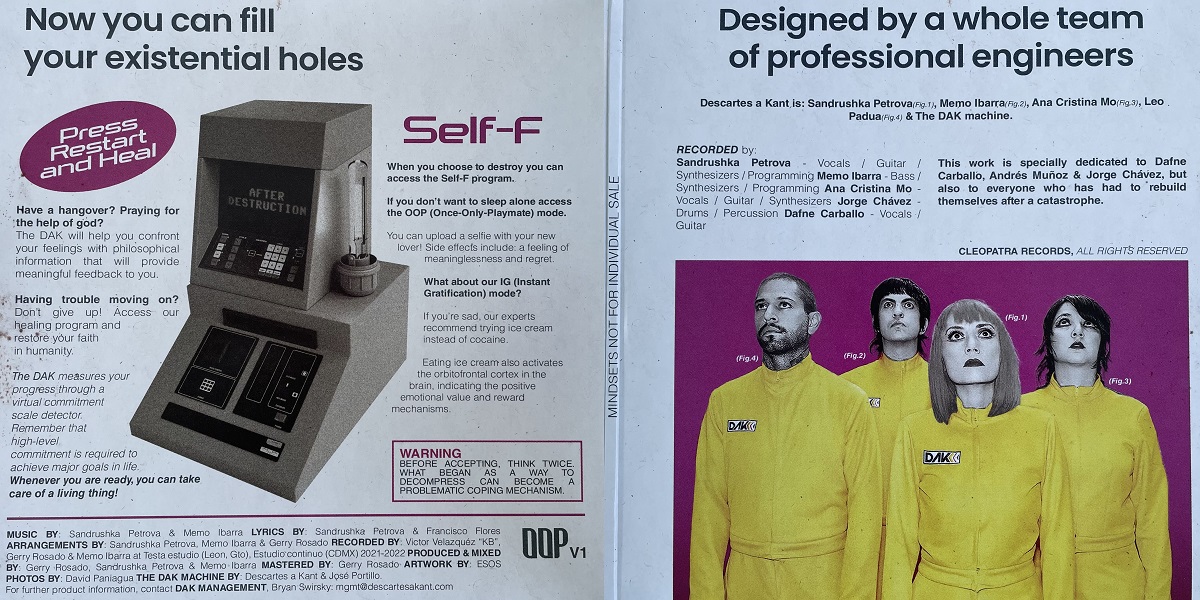 A hard-hitting and intoxicating production collab between Gerry Rosado, frontchick guiarist Petrova, and bassist and synth whiz Memo Ibarra, the record kinda sounds like Ziggy colliding with Zappa outside a Dresden Dolls after-show party.
Driven by droning guitars and coated with cotton-candy vocals, "Graceless" rolls out like a therapy session confession — "There's a time in life when no one wants to play dolls anymore." Another standout stinger, "The Mess We've Made" oozes irresistible Veruca Salt-style appeal.
The leadoff video singles are two of the most creative, colorful, and captivating clips to come along in decades. Musically, "After Destruction" checks all the boxes; a great groove, buzzy guitars, punchy keyboards, chaotic vocals, and non-stop frantic energy. A spastic hook fest, "Raindrops of Poison" wants to be dream pop, but the "dream" actually is a nightmare. Yo, DJ! Spin dat again!
In the spirit of full disclosure, however, I will confess gleefully that "Woman Sobbing" is the track that I physically can NOT stop listening to. A frenzied lil' doozie, this one just sounds crazy — like a two-and-a-half-minute soundtrack from every night back in '04 when I was dating that quirky gal with the Xanax & vodka issue.
In sum, After Destruction is a bold and brave triumph at a time when too many pop-rock records lack that kind of courage. Come for the concept, but stay for the songs.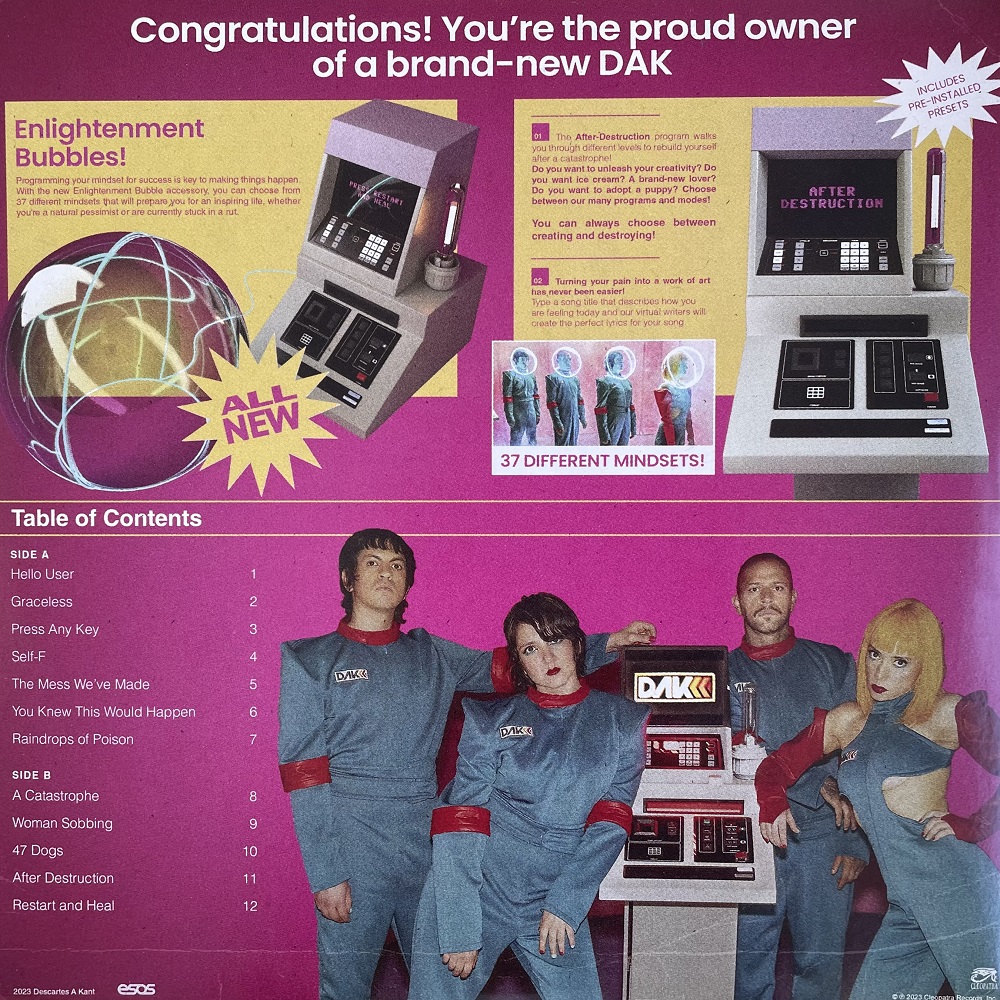 After Destruction Track List
All songs written by Sandrushka Petrova, Memo Ibarra, and Francisco Flores
SIDE ONE
Hello User – 1:51
Graceless – 4:59
Press Any Key – 0:21
Self F – 2:01
The Mess We've Made – 2:37
You Knew This Would Happen – 1:12
Raindrops of Poison – 3:26
SIDE TWO
A Catastrophe – 2:46
Woman Sobbing – 2:38
47 Dogs – 1:19
After Destruction – 3:44
Restart and Heal – 1:50
https://www.descartesakant.com
---