Dolly Parton
Dolly
Sony Legacy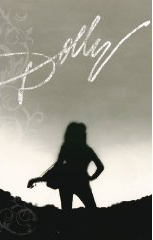 For such an unquestioned titan of country music, Dolly Parton has been ill-served by major labels. Only a handful of her classic early albums are in print, she's been the victim of far too many substandard greatest-hits grab bags, and most of her '80s and '90s work is unavailable. Is it any wonder that she's shunned Nashville and is putting out her own records on her own label, Dolly Records? Sony Legacy, after skimping on the Legacy reissues of Coat of Many Colors and My Tennessee Mountain Home, is making a manful attempt to set things right with the first comprehensive, deluxe box set of Parton's work since the woefully inadequate Dolly Parton: The RCA Years.
And y'know what? The Legacy compilers may have finally succeeded. Dolly's four mammoth discs take in all of Parton's work, from early rockabilly and girl group rave-ups with the Merry Melody Singers, her epochal partnership with Porter Wagoner (how about a boxed set of THAT stuff?), her early genre-defining solo work, crossover pop hits, and even some Nineties feistiness like "Why'd You Come in Here Lookin' Like That." No mean feat. All of the BIG HITS are here, from "Islands in the Stream" to "Coat of Many Colors" to "9 to 5" to "Last Thing on My Mind" to "I Will Always Love You." But there are a lot of deep-album cuts and rarities here, and they really make this set. The packaging is superb with a well-designed box – love the Johnny Cash-esque silhouette cover shot – and the booklet is gorgeous, packed with photos and memorabilia.
Disc One kicks off riotously with early material that even a close Dolly-watcher might not be aware of. From these early solo recordings that dabbled in an Appalachian/girl-group hybrid, Dolly hooked up with cavern-voiced, Brylcreemed renaissance man Porter Wagoner for a long series of memorable duets. The standout here is the wondrously tender "Last Thing on My Mind." Dolly can do romantic longing with the best of them, matching George Jones for sheer open-mouthed ache on "Girl Left Alone" and "Busy Signal" (with a few Spectorish flourishes and a galeforce chorus of "Hang up/ hang up/ hang up"). She also penned a number of protofeminist anthems that outstripped anything else then on offer in the rock or folk milieu; check out "Just Because I'm a Woman" and "Dumb Blonde." Parton's songwriting is a joy to the ears, the melodies are simple and tuneful, the singing is stellar and bell-like, the lyrics are incredible, compact short stories that often veer toward the darker things in life. "Evening Shade" builds to a finale of ghoulish justice, "Jeannie's Afraid of the Dark" laments a dead child, "False Eyelashes" features a country singer's fall from grace, and best of all is "The Bridge," a meditation on suicide that ends on an abrupt, heartbreaking note. It is definitely this writer's favorite track.
Disc Two begins with a couple of freak power anthems, "Just the Way I Am" and "Everything Is Beautiful (In Its Own Way)." Perhaps she was sending coded warnings to the Nashville establishment that just as she wasn't going to be Porter's sidekick forever, she wasn't going to play by their narrowminded rules. Satisfyingly, though, this disc is packed with prime Porter Wagoner collaborations – the "walk on by" goodness of "Just Someone I Used to Know," the raucous standing in the doorway with a frying pan-isms of "Better Move It on Home," and unbelievably fragile and sincere duets like "Together Always" and "Lost Forever in Your Kiss." But Dolly was a songwriting force in her own right, striking out on her own. For every cornpone anthem like "Coat of Many Colors," "Joshua," and "My Tennessee Mountain Home," where the ending is like the "ahhhhhh" moment of a sitcom, there are some really dark, dark songs here. Dolly was hitting her songwriting peak, inhabiting all manner of tragic and wronged characters with remarkable sensitivity and detail. "Daddy Come and Get Me" is a young woman's plea for her father to rescue her from a mental hospital (what the hell, Dolly?!?) after her ex-lover had her committed, that begins with a line about staring out from the bars of the insane asylum. "Down From Dover" tracks a woman waiting for her lover to come (after a miscarriage), but it's clear he won't. The bitter "Daddy's Moonshine Still" damns a bootlegging father for destroying their family.
Disc Three is notable for the inclusion of the final Wagoner collaborations ("Please Don't Stop Loving Me"), and her tenderhearted goodbye to her mentor and partner, "I Will Always Love You." This song of course, became her ultramega crossover moment when covered by Whitney Houston for the Bodyguard soundtrack. But in stark contrast to Houston's overwrought vocals and kitchen-sink production, Parton's vocal is understated and bell-like, the instrumentation ethereal. It's blatantly obvious, but it bears repeating that the crowning moment of this disc, and arguably of the whole set (though I'm a solid "Bridge" partisan), is the first cut, "Jolene." Endlessly covered, most endearingly by the White Stripes, "Jolene" is a masterclass in country songwriting, a web of urgent fingerpicking underlies and pleading, desperate lyrics wherein Parton literally begs "the other woman" one-on-one to leave her man be. She says the name over and over again, savoring the unpleasant taste of the words, while panicking as her husband "talks about her in his sleep." Upbeat backporch hoedowns like "Applejack" nestle surprisingly naturally near to almost hymnal (though in a come-hither kinda way) gems like "Bargain Store." Nashville wasn't big enough to contain Dolly, sad but true, and the mainstream beckoned, no more nakedly than in the garish cod-metal guitar and canned horns of "Baby I'm Burning." Sure the horizon was limitless at this point, but contrast the sparse beauty of the songs at the beginning with the overproduced slickness at the end, and it's clear something was lost.
By Disc Four, Dolly was leaving the strictures of country music behind, making an incredibly successful bid for international pop stardom. Porter was long gone, replaced by the considerably more milquetoast duet partner Kenny Rogers, and Dolly was getting leered at by Johnny Carson and acting in movies alongside Lili Tomlin and Burt Reynolds while churning out a steady stream of almost-too-slick hits. A lot of these songs, surely thought state of the art at the time, have aged badly, studio tricks and tech sounding dated, with only the not-inconsiderable gusto of a Parton performance to carry the day. Let's just say I was embarrassed when a coworker walked by my desk when "Islands in the Stream" was playing. We just looked at each other hopelessly for a second. Even the later stuff like "Romeo," though steeped in a rootsier rough-hewn sound, falls far short of the wealth of classic material from earlier decades.
Sure, even your grandmother knows who Dolly Parton is, and she plays up the kitschy part of her persona almost automatically, but this box set gets to the restless artist underneath the makeup, wigs, gaudy costumes, and plastic surgery. And if these discs are any proof, there's a helluva lot of art here. Beyond essential.
Legacy: http://www.legacyrecordings.com