Io Echo
opening for Garbage
Wellmont Theatre, Montclair, New Jersey • 3/20/13
May Terry
The LA duo of Ioanna Gika and Leopold Ross, aka Io Echo, has opened for Nine Inch Nails, played at a number of Hollywood premieres, were asked to perform private concerts at celebrity parties, and are currently opening for '90s rock phenomenon Garbage on their latest tour.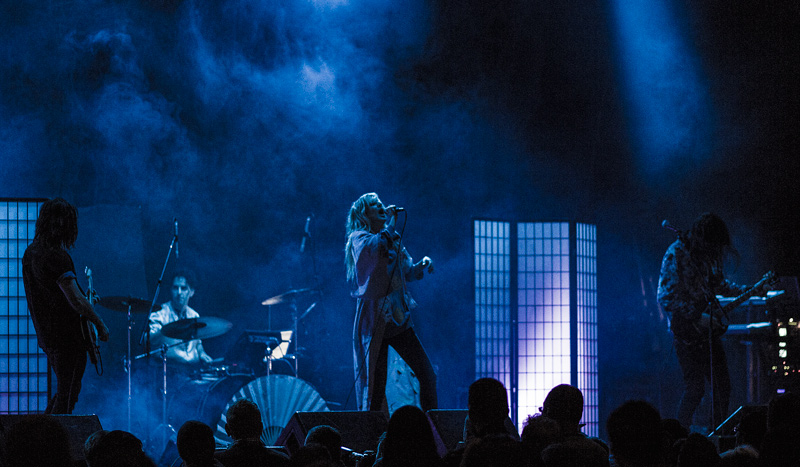 The first show of the Garbage tour stopped at the Wellmont Theatre in Montclair, New Jersey. Only 20 minutes from New York City, the Wellmont is a venue similar to Grammercy Theatre or Webster Hall in NYC, where big musical acts stop by to work the kinks out of their shows before hitting a major city venue. On that night, there were no kinks to work out for either band. It was an all around great show, and Io Echo proved to be a very worthy opening act for Scotland's "divine Ms. M," Shirley Manson.
Io Echo artfully blends a Pacific-Asian sensuality with a hard Western edge, a yin-yang of sounds from two remote continents – guitar grunge and ethereal Asian-infused synth tones that mimic the Chinese violins and Japanese koto harp sounds prevalent in their latest EP, Ministry of Love. There are elements of Asian pop with a touch of '80s melodies in "When the Lilies Die" and "Ministry of Love," and there's the somber but delicately soft lament in songs like "Shanghai Girls."
With a number of contributions to several film soundtracks and musical scores that include Rebel (starring James Franco), Snow White and the Huntsman, and The Book of Eli, Ross is no stranger to drawing from a palette of sounds for visual representation. This clearly showed during their set. Onstage, Gika weaved her illusion. Dressed in a flowery pink kimono amid a stage equally dressed with large Asian fans and oriental room dividers, she filled the room with highly reverberated but melodically smooth vocals.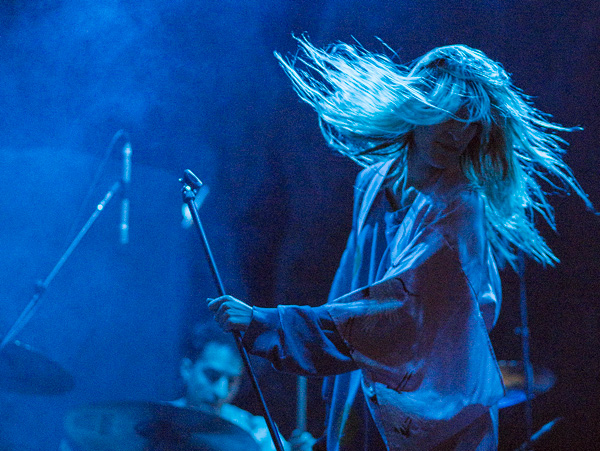 At times it felt like a scene from an Asian fantasy film where the ghost appears in the courtyard of her lover's home on a foggy night under the blue-tinged glow of a full moon. And yet, during the harder, more rocking parts of their set, Gika breaks out into a jumping, hair-whipping frenzy as bursts of bright light bled out from behind the oriental dividers. It was quite stunning to both watch and listen.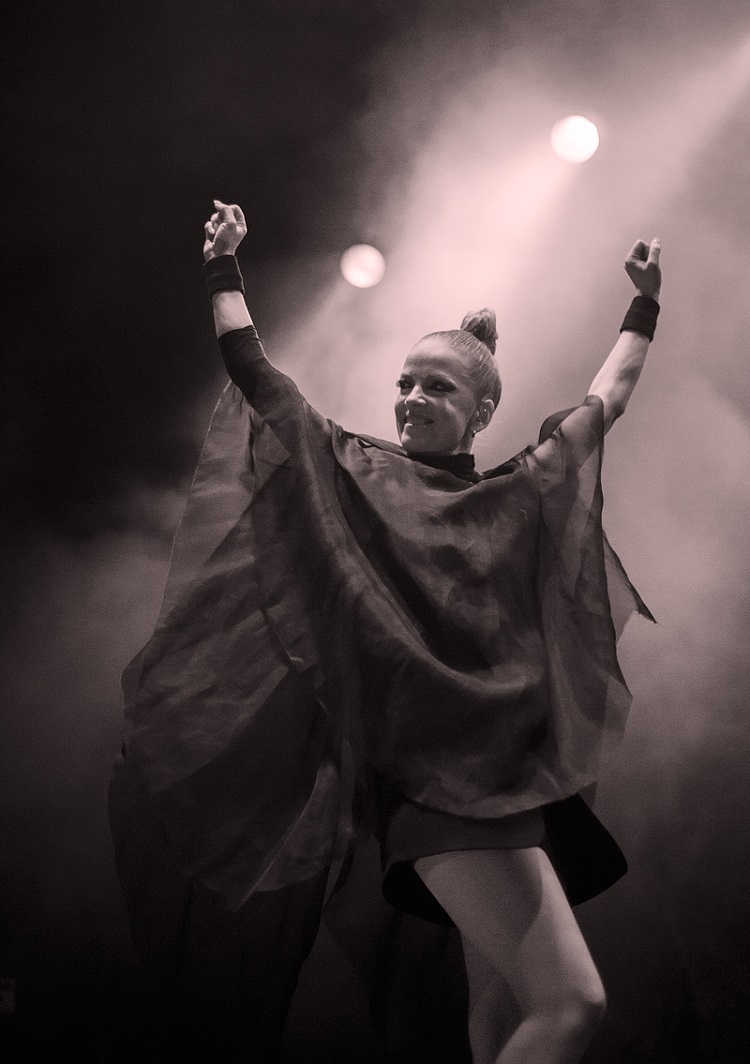 The short 30-minute set could have gone longer because when they were done, most of the audience, for a short moment, forgot that they were basically there to see Garbage (who, by the way, gave a phenomenal performance that night). Io Echo gave New Jerseyans a blissful audio-visual treat that night, like being served a beautifully presented Japanese fusion roll that you admiringly stare at before you pop a piece in your mouth for a taste of that heavenly goodness.
Io Echo: http://ioechomusic.com/ ◼
---