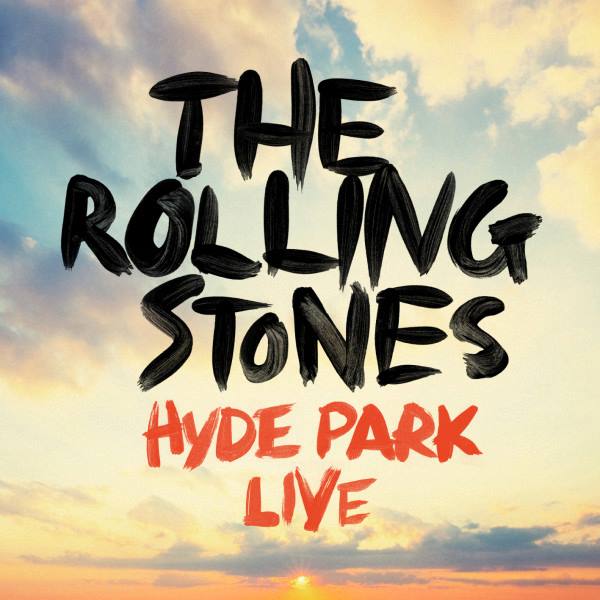 The Rolling Stones
Hyde Park Live
Promotone B.V.
With an average age of 69 (four years older than members of our Supreme Court), The Rolling Stones obviously have absolutely no reason to pour themselves into tight pants, put on makeup, and hit the stage again. They don't need the money or fame at this point, so why do it?
It's only rock 'n' roll, but I like it.
And really, it's probably no more than that. They enjoy it, are good at it, and really, why not? After Keith Richards' brain scare in 2006, many thought they had seen the last of the group. Now, seven years on, they mount a world tour that sells out everywhere they go and generates massive publicity each night. For a band that hasn't had a great record in years they are still a potent live force, with the intertwined guitars of Richards and Ronnie Wood as seductive as ever. Every night brought a guest star on-stage with them, from Dave Grohl of the Foo Fighters joining them on "Bitch," to Brad Paisley on "Dead Flowers" or the great Taj Mahal on the classic "Six Days on the Road."
So why should you listen to Hyde Park Live? True, it's got a formidable set list, but then again, how could it not, given the source? Available in the iTunes store until the 19th of August, with no plans at this date to distribute in any other format after that, why should you plunk down your ten bucks?
Mick Taylor.
For their "50th and Counting" tour, the band recruited Mick Taylor, the heart of their most beloved line-up, back into the fold for a guest shot every night, and while he might not be the angelic-looking youngster of the Sticky Fingers and Exile on Main Street era, he hasn't lost his magical, melodic touch on the guitar. Hyde Park was where Taylor made his debut with the Stones after the death of founder Brian Jones, so it's fitting that 44 years later he's back on-stage, weaving his blues-based touch on "Midnight Rambler" and "(I Can't Get No) Satisfaction". His presence amid the dueling guitars of Wood and Richards seems to elevate the group, and for those of us who mourned his leaving the band, it was a nice treat hearing that groove again.
If the Rolling Stones never play another note, well, they've earned it. For all the sniping that the band is now "just the worlds greatest tribute act" look at it this way: do you think at 69 years old you'll even be able to do what you did at 20, in front of hundreds of thousands of people? Hell, no. You'd be a fool to try. So roll on, Stones, for as long as you'd like.
It's only rock 'n' roll, but I like it.
---