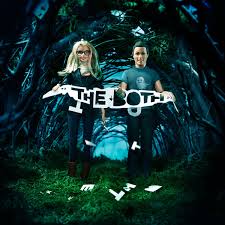 The Both (Aimee Mann + Ted Leo) – The Both
The Both
Superego Records
Collaboration is a tricky thing. Do it right and you get peanut butter cups. Do it wrong, and you end up with nu-metal. Luckily The Both, the partnership between indie powerhouses Aimee Mann and Ted Leo hits the peanut butter cup target with ease and a skillful blending of harmony.
The self-titled release from The Both shows the two artists' styles complimenting each other nicely, especially when the interplay of the vocals are given prominence, as in "Pay for It" or "You Can't Help Me Now."
Most of the songs are in a relaxed mid-tempo and sound familiar in a refreshing and comforting way, as if you've heard these songs before, long ago. Leo fans will be attracted to "Milwaukee," which sounds like a lost Ted Leo and the Pharmacists song, and the fuzz in "Volunteers of America," recalling "I'm a Ghost."
"Volunteers of America," a salute to and study of America's forgotten and overlooked heroes is a song that should be made into a series of public service announcements to be played before movies to launch a new W.P.A. The songs are lyrically intriguing, and straightforward musically, with simple instrumentation augmented by spare strings and occasional horns or keyboards. There's even a Thin Lizzy cover, "Honesty is No Excuse."
Most of the songs were worked out long-distance, which is surprising, since they sound organic and lived-in. Album opener "The Gambler," showcases the two vocal styles complimenting and assisting each other, sounding like a duo that has been working together for some time.
As a showcase for two gifted songwriters and singers, The Both's self-titled release is an outstanding example of two styles blending seamlessly together, like a giant peanut butter cup.
---