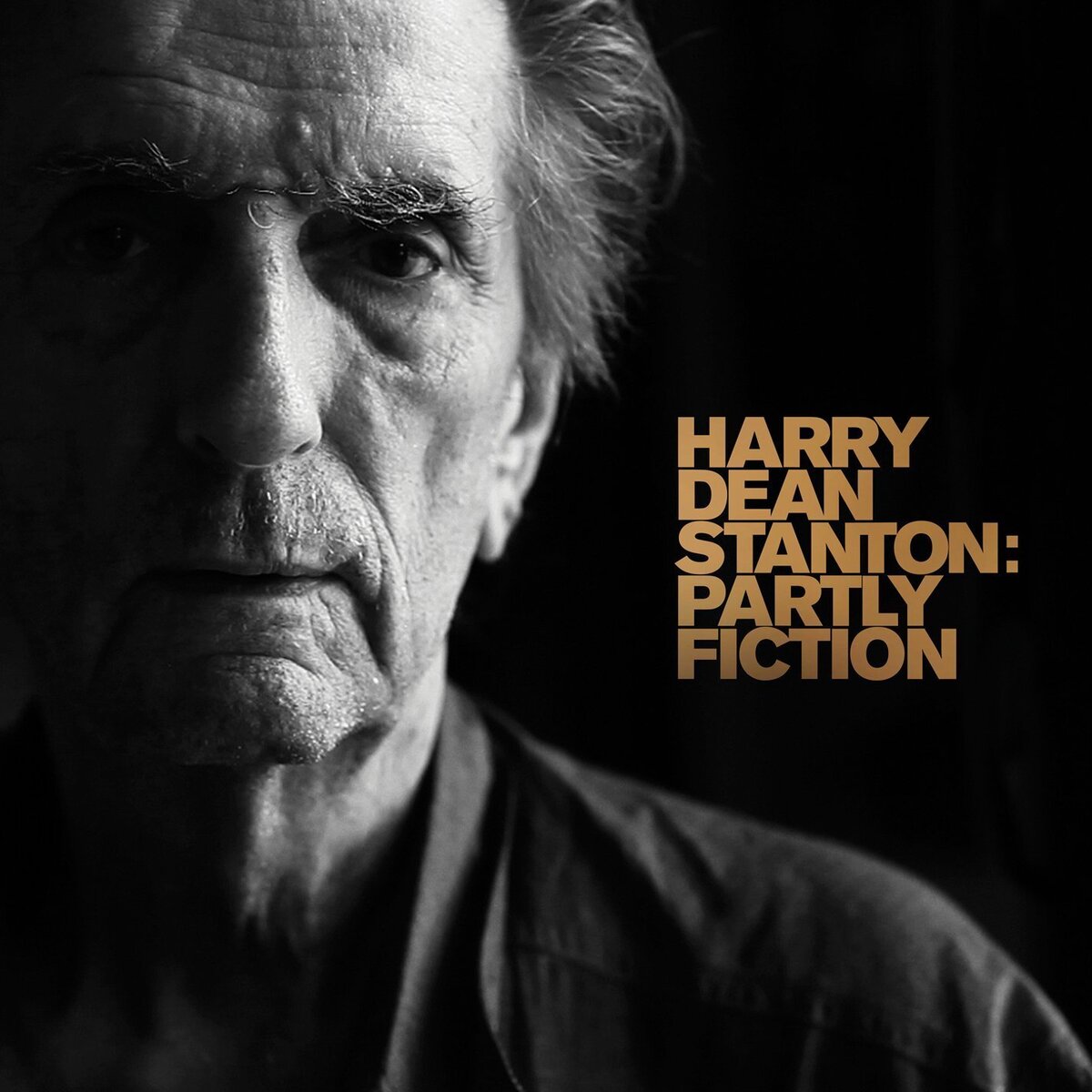 Harry Dean Stanton
Partly Fiction
Omnivore Recordings
A character actor is generally described as one who portrays "unusual or eccentric" characters. In over 250 movies dating back to 1956, Harry Dean Stanton has pretty much defined the term. From early work such as Cool Hand Luke or In the Heat of the Night to classics such as Repo Man, Wise Blood and his masterpiece, Paris, Texas, Stanton has become famous for… well, being Harry Dean Stanton. His low-key delivery, use of space and silence, as well as having "an entire movie in his face" have made him one of the most beloved talents in film.
Now we can add singer to his resume. Although he's been known throughout his career for music (he performs "Just a Closer Walk with Thee" in Cool Hand Luke) this soundtrack to the oddly compelling documentary of Stanton Partly Fiction is his first musical release, and he brings all the mystery and wonder of his filmed appearances to play with these 12 cuts. Backed up by Jamie James on guitar, and accompanying himself on harmonica, this record, recorded on a laptop in Stanton's living room, is every bit as unique and heartwarming (in his own weird way) as his films.
His song selection is heavy on weepers- from Orbison's "Blue Bayou" and George Jones' "She Thinks I Still Care" to "Blue Eyes Crying in the Rain", Stanton's unadorned voice seems made to sing these songs, and in much the same way as his roles in movies seemingly couldn't be done by any other actor. "Everybody's Talkin'" (with Harry's aside of "this is a song about heroin") is letter perfect, as is his take on "Danny Boy", that strips the well-worn song of all trappings of histrionics that generally plague it and replaces it with a sort of resigned emotional plea. In the movie he relates growing up singing Mexican folk music for his mother, and his "Cancion Mixteca" is warm and heartfelt, even if you can't understand a word, and in fact, Stanton sings better in Spanish than he does English.
Harry Dean Stanton was the inspiration in part for Kris Kristofferson's "The Pilgrim"- See him wasted on the sidewalk in his jacket and his jeans/Wearin' yesterday's misfortunes like a smile, and as Partly Fiction shows, he is one of our greatest character actors- only the character he plays is Harry Dean Stanton. God bless him, and may he sing forever.
---