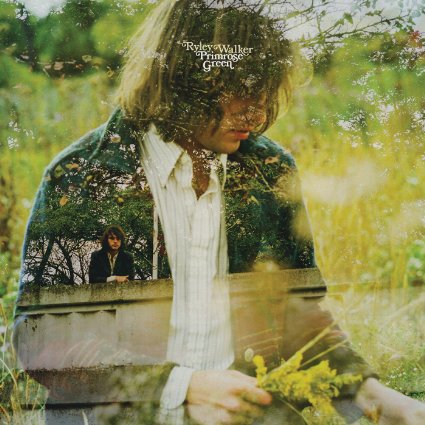 Ryley Walker
Primrose Green
Dead Oceans
I listen to a lot of music.
A LOT. (Just ask my wife…). I'm constantly looking for something new, something fresh. Boy did I ever find that with this record. A while ago the brilliant guitarist Daniel Bachman mentioned on Facebook that soon Ryley Walker would release some music that would blow everyone away. He was right. Ryley Walker is a 25 year old guitarist with an old soul, and he has crafted one of the most brilliant, unexpected and magical albums I've ever heard. Influences such as Pentangle, Davey Graham and Traffic to the Grateful Dead mingle and mix in a heady, widely creative brew that approaches the level of masterpiece.
Starting off with the title cut, which Walker explains as "Two parts old granddad whiskey, one part water distilled with morning glory seeds. Wait ten minutes. Light a cigarette." As Walkers deft fingerpicking drives the cut, Brian Sulpizio weaves electric guitars touches ala Jorma Kaukonen (Hot Tuna) in and out, chasing the piano of Ben Boye. The song is so letter perfect, you never want it to end. "Summer Dress" sounds a bit like the Dead with Pigpen on vocals, expanding consciousness left and right, with a nifty vibe solo from Jason Adasiewicz. "Same Minds" follows, with Walker's heavy Bert Jansch leanings front and center, but only as a reference point, for Ryley takes the trip to another dimension than Jansch and the recently departed John Renbourn did in Pentangle. "Griffiths Bucks Blues" has a hint of Indian influences, somewhat like the work of Debashish Bhattacharya, but only using western guitars. Amazingly fluid and ringing. A bit of the electric Miles Davis period surfaces on the next cut, "Love Can Be Cruel", with swirling Fender Rhodes piano and electric guitar stabs like John Mclaughlin, fusion ala Bitches Brew.
Next is the standout cut of the record, the driving yet subtle "On the Banks of the Old Kishwaukee", with stellar fingerpicked guitar from Walker off-set by Sulpizio's Tom Verlaine-ish fills, swirling around the listener like your third eye just opened up. Brilliant. In fact, that's the word for this artist and Primrose Green. Brilliant, unexpected, challenging- a statement of art that you wouldn't expect from a 25 year old.
A freaking brilliant 25 year old, at that. Not to be missed. A stupendous display of talent, chops and imagination.
To learn more about this amazing guitarist, watch a short film on Uncut.
---