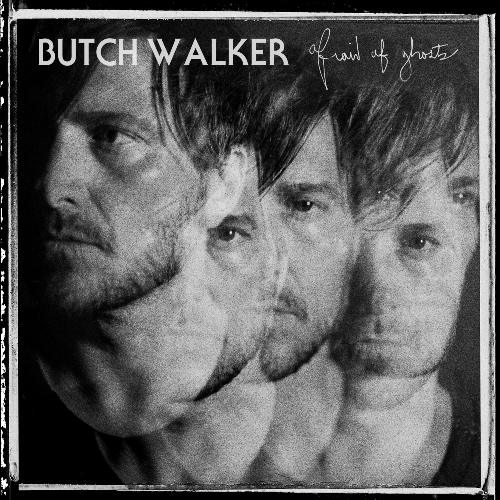 Butch Walker
Afraid of Ghosts
Dangerbird Records
Since the release of his 2002 debut, Left of Self-Centered, singer/songwriter/producer and author, Butch Walker has consistently created music more appealing and lyrics more compelling than your garden variety hipster messiah. And with this, his seventh solo effort, Walker's traceable evolution from pop cultivator to poignant curator finally has come to fruition.
Produced by roots rock golden boy, Ryan Adams, Afraid of Ghosts showcases ten of Walker's latest, and arguably, greatest – recorded in just four days, exactly one year after the passing of his father. Deeper and darker than his previous offerings, but still often striking a strangely familiar nerve, Walker himself has described the album as his way of "coming to terms with the past and living for the future."
Afraid of Ghosts opens with the powerful, yet delicate acoustic-based title track. Addressing the personal emotions attached to losing a loved one, particularly his father, it's one of the record's best. I'm gonna take what scares me the most and turn it into something real.
Walker's most endearing artistic asset continues to be his ability to unveil with honest transparency, Rembrandt-like portraits of his past relationships – loves had, and loves lost. And in that regard, "I Love You," "Chrissie Hynde" and "Still Drunk" shine brightly, reflecting some of his best work to date.
Teetering between E.L. James super-steamy and Rick James super-freaky, the hauntingly engaging single, "Bed on Fire" proves that Walker remains in a league of his own. I'm Butch Walker, beeatch!
Afraid of Ghosts also boasts an array of big-name musical guests. Hollywood heartthrob Johnny Depp delivers a fabulous Neil Young-flavored guitar solo on the Sky Blue Sky-meets-_The River_-sounding "21+," while famed guitarist, Bob Mould, smears his stylistic fingerprints across Adams' Abbey Road-flavored drum work and gloriously gritty guitar solo on "Father's Day."
Although it may lack the snap, slap and tickle of his previous lighthearted, carefree songs of summer jam mix tapes and L.A.-based coke parties, Afraid of Ghosts succeeds in delivering an even bigger payoff for Walker's most faithful frequent flyers.
---