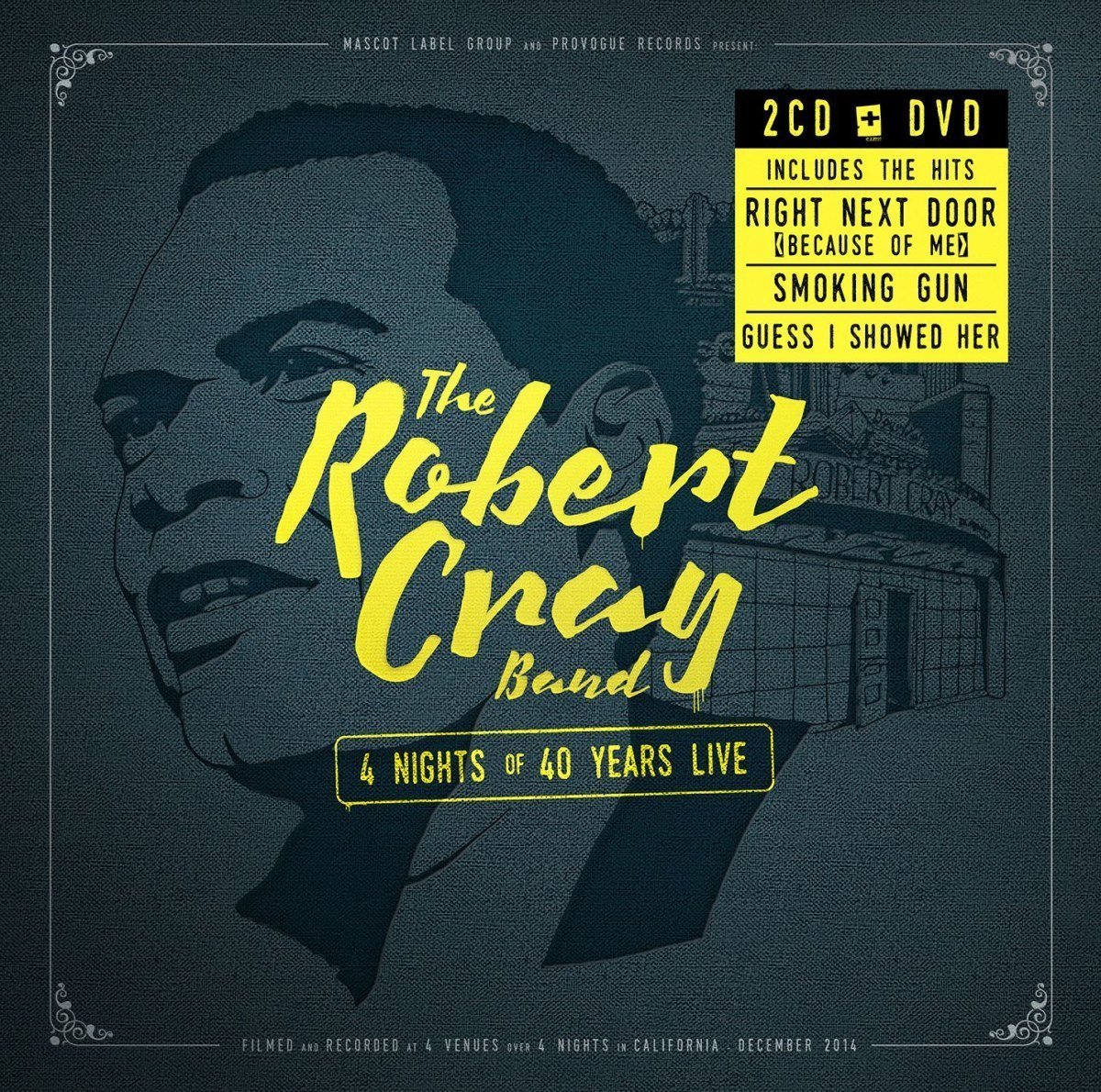 The Robert Cray Band
4 Nights of 40 Years Live
Provogue
Hard to believe it's been 40 years since Robert Cray and his smooth yet smoking blues got its start, but he's been performing since the 1970s (and was the uncredited bass player for "Otis Day and The Knights" in Animal House in 1978). Cray became a household name with his fifth album, Strong Persuader in 1986, with the hits "Right Next Door (Because of Me)" and "Smoking Gun", and while he's released 20 records along the way, his core strengths- that of a stinging guitar and great, Southern Soul songwriting- have never wavered.
This set, which includes a recent concert, a DVD, and another collection of live cuts is a treasure trove of goodies for the both the die-hard fan as well as anyone interested in the blues. Cray isn't a "guitar slinger" per se, not one to show off, but his sharp phrases and sweet tone are unmistakable, and put to good use here. From recent numbers such as "I Shiver" and "Time Takes Two", to classics such as "Bad Influence" and "Right Next Door", Cray hasn't lost a step along the way.
The concert also includes a sizzling "Sittin' On Top Of The World" with Lee Oskar, legendary harmonica player for War, and the Fabulous Thunderbirds vocalist Kim Wilson joining the band for a rockin' "Wrap It Up". But Cray doesn't need extra firepower, as 4 Nights of 40 Years Live amply illustrates. Just give the man a stage and a Stratocaster, and stand back. He'll do the rest. Been doing for a long time- and we hope for a long time to come.
---