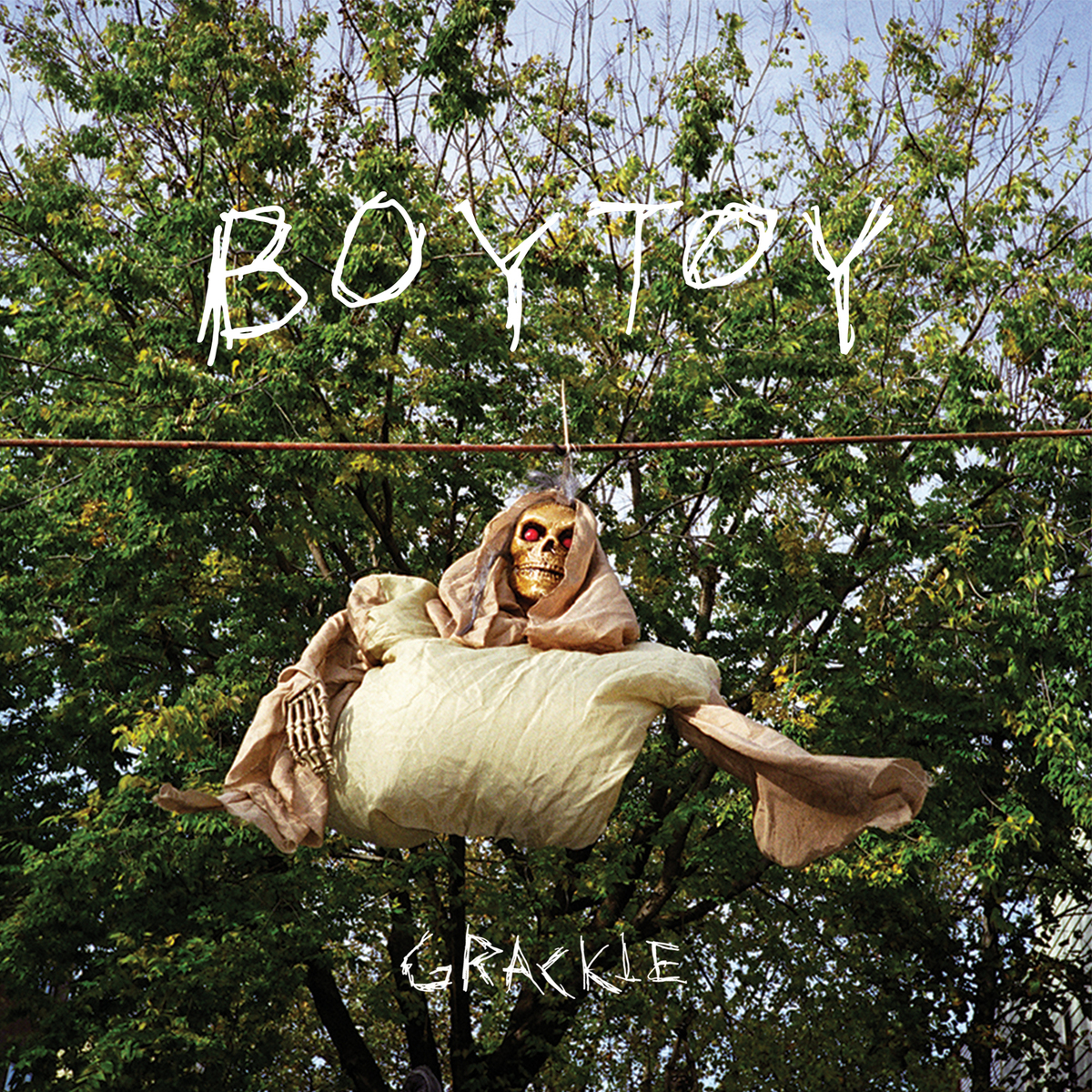 Boytoy
Grackle
Paper Cup
Boytoy's ear-gasming debut Grackle – because sometimes you just want simple pop hooks strung atop some fuzz with sexy tomboy vocals sunk into the middle of it. It's that simple, yet it's so very hard for bands to pull off effectively. Enter Brookyln trio Boytoy, your next band crush.
The heart of Boytoy are founding members and co-guitarists/vocalists, Saara Untracht-Oakner and Glenn Van Dyke, with drummer Matthew Gregory Aidala bringing the crash and bang that anchors the ladies' shred and shine. Last year they put out an impressive EP that charmed with the spacey "Blazed" and the ringpop sweetness of "TV Dreams," but this confident full length pulls together those previously introduced elements and adds on gorgeous harmonies and danceable beats. It's like The Beach Boys if, instead of Brian Wilson behind the helm, they had Joan Jett calling the shots. Don't believe it? Check out "Wild One."
They throw together all the things that are great about bands like Dum Dum Girls, and The Donnas, but dirty up the sheen making them feel like the stray cat to those other bands' Siamese. "Your Girl" is as effortlessly sexy as hair flip and a wink, "Shape Up" feels like an arena anthem for the tiny clubs, and "To the Line" is a skate jam for a sunny day.
With uncomplicated lyrics that feel like unfiltered thoughts from a romantic mind, and melodies that echo that spontaneity, Boytoy are not the rocket scientists of garage rock world, but who wants geniuses when all you wanna do is sing along and let your booty shake?
http://papercupmusic.limitedrun.com/products/556315-boytoy-grackle-lp
---