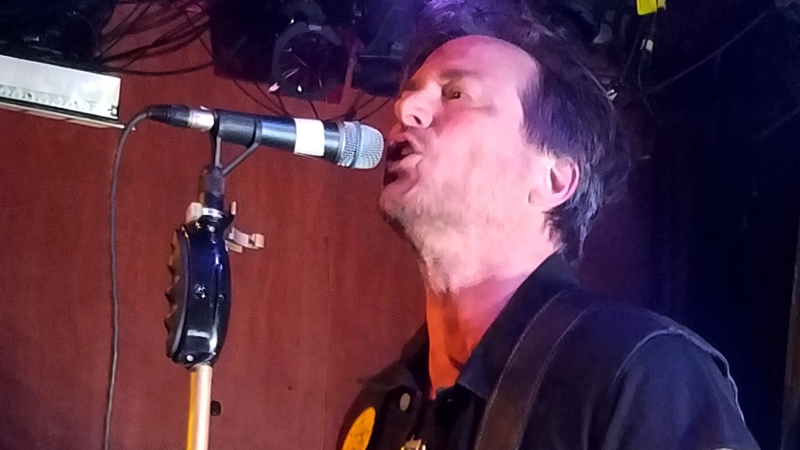 Butch Walker
with The Wind + The Wave and Suzanne Santo
The Social / Orlando, FL • 8.17.16
by Christopher Long
The hipster alliance was in full force, pledging its continued allegiance, when Butch Walker returned recently for yet another sold-out concert appearance at downtown Orlando's super-groovy nightspot, The Social. Marking the official kick-off to his current tour, pop music's reigning golden boy treated his ever-faithful flock to a dynamic, career-spanning, 17-song performance, including numerous choice cuts from his just-released 8th solo record, Stay Gold.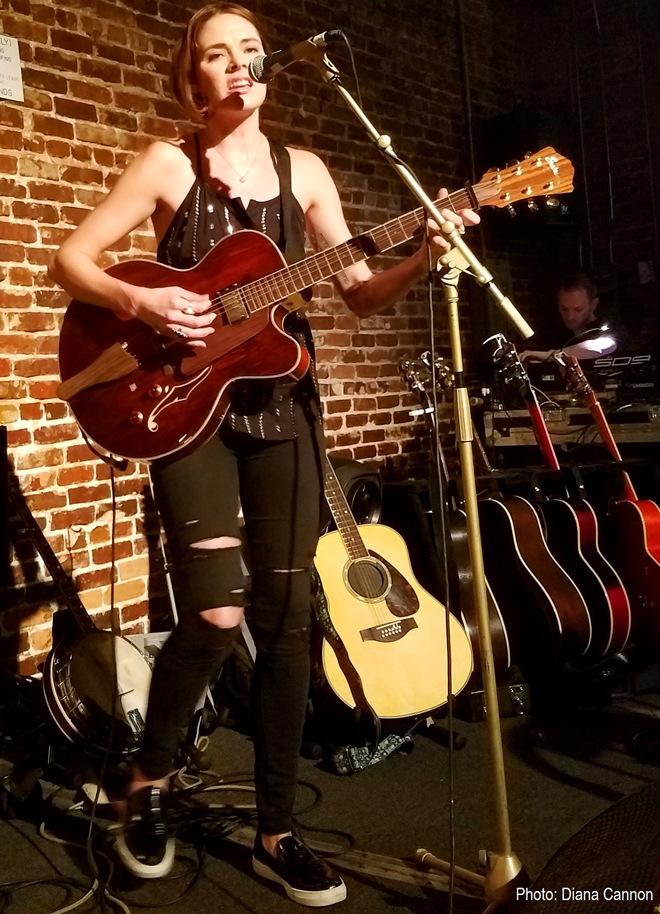 "I'm gonna play some songs and hit on you for a while," announced Suzanne Santo as she opened the show promptly at 7:30. One half of the popular duo, HoneyHoney, the 31-year-old singer / songwriter / multi instrumentalist and actress would pull double-duty later in the evening, also performing as a member of Walker's touring band. Dressed in a dainty black top with shredded black skinny jeans and shiny black slip-ons, Santo proved engaging – delivering a well-received, crisp and concise 15-20-minute acoustic set that featured a fistful of selections from her soon-to-be-released, Walker-produced solo record – songs that included "Yours or Mine" and "Blood on Your Knees."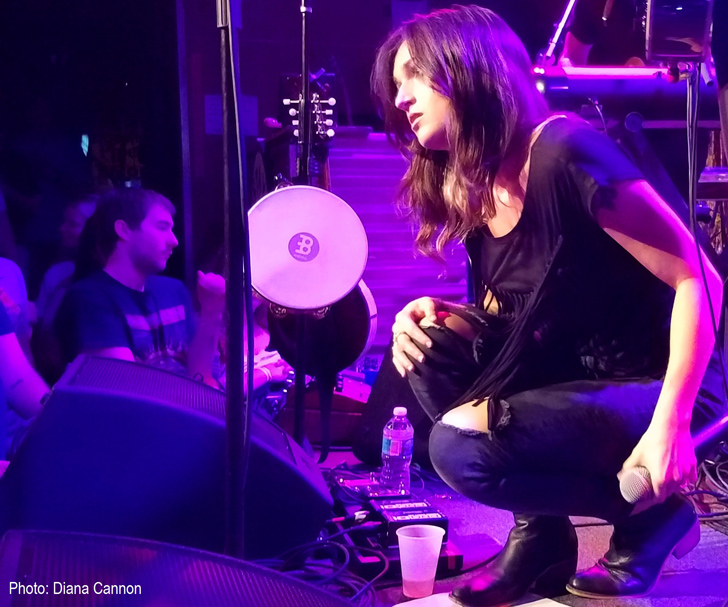 Beaming a level of enthusiasm reminiscent of the Manson Family while en route from the big house to the courthouse, the Austin-based quartet, The Wind and The Wave commandeered the stage at 8:00. But in stark contrast to the members' initial moody demeanor, the band exploded magically, just two songs into the 30-minute set. Amid a storm of onstage GD-bombs, co-founding singer / songwriter / guitarists, Patricia Lynn and Dwight Baker led their combo through a high-energy onslaught, bursting with authentic, gorgeously rootsy, acoustic-based and vocal-driven delights – including several gems from their upcoming Walker-produced record, Happiness is Not a Place. "This is our first time playing in Florida," Baker apprised the crowd. "Thanks for busting our cherry."
Despite the impressive top-shelf sets from both opening acts, by 9:00 the night clearly belonged to singer / songwriter / multi instrumentalist / world-renown producer and best-selling author, Butch Walker. Dressed in a black T-shirt and black jeans, accented by a black leather vest, black leather boots and a shiny new, gold front toof, the six-foot-tall music icon took the stage resembling a cross between a bad boy version of Bryan Adams and a good guy version of Lil Jon – super-crunk, to be sure.
With nearly everything onstage spray painted gold, Walker launched his set with Side One from Stay Gold. "We're gonna play some new shit, then we'll go back in time all night," he pledged to the 400+ crowd as he led his world-class 6-piece band from the opening tune, "Stay Gold" and into "East Coast Girl."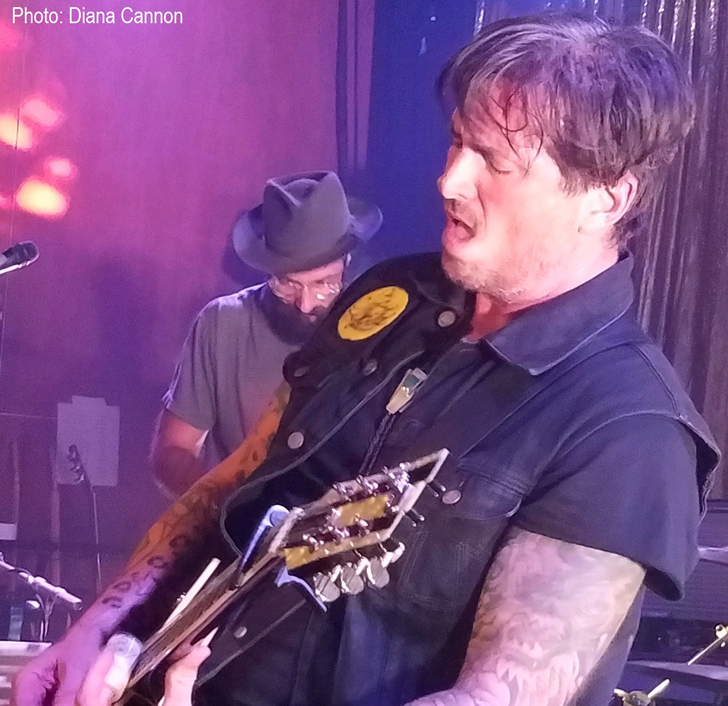 From a vintage-looking blond Fender Telecaster to a fabulous-looking cherry sunburst double-neck Rickenbacker, Walker juggled a variety of classic guitars throughout the show without skipping beat, while also connecting with the crowd along the way – sharing random personal in-between-song stories. "I'll never wait so long to come back to Orlando," Walker confessed, as he received a spirited ovation for the "Synthesizers" / "Come On Eileen" double-whammy combo.
Per his longstanding, unqualified reputation for being a consummate live performer, Walker's set boasted numerous noteworthy highlights. Delivering an incredible, passion-filled extended guitar solo, the libido-drenched "Bed on Fire" stood out as one of night's most chilling moments – matched only by "The Weight of Her," which morphed into a spot-on version of The Who's "Baba O'Riley" – fueled by the absolutely superb violin work of Suzanne Santo.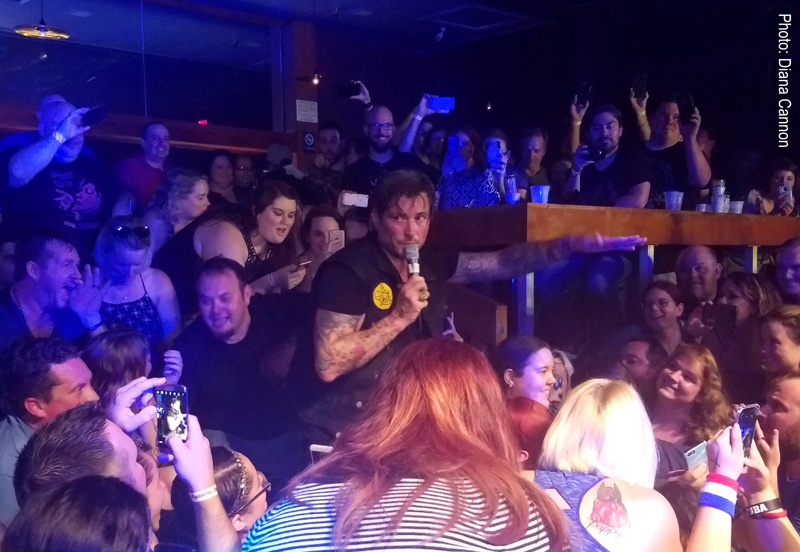 Visiting songs from seven of his eight solo records, Walker's 90-minute cavalcade of classics came to a (semi) conclusion with 2008's super-infectious "The 3 Kids from Brooklyn." However, he would return to the stage a moment later to raise the roof with a rousing version of 2006's "Hot Girls in Good Moods" – a song that would culminate with Walker jumping into the crowd and leading his legions in a group sing-along. From there, Walker climbed immediately atop the club's bar where he was joined by Santo for a show-closing, Parsons / Harris-type duet on "Record Store" – the moving and heartfelt closing track from Stay Gold – arguably one of Walker's all-time finest compositions.
Cigarette lit. Inhale. Exhale. Ah, total satisfaction! ◼
http://www.butchwalker.com http://thewindandthewave.com https://www.facebook.com/soozanto
---