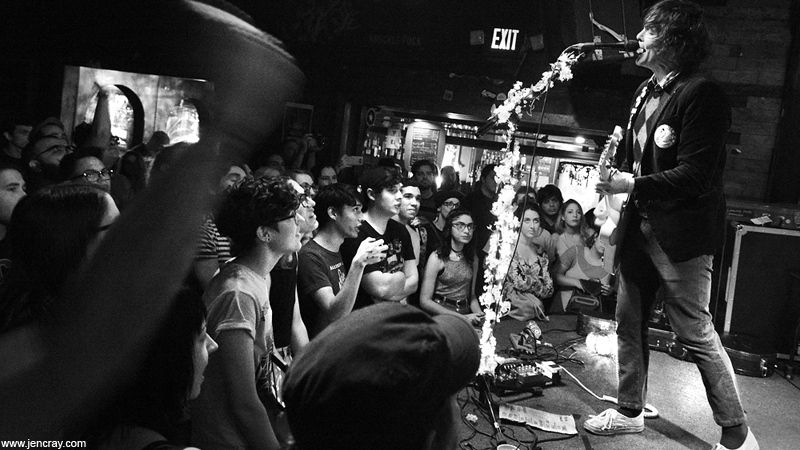 Beach Slang
with Bleached, Hunny
BackBooth; Orlando, FL • October 14, 2016
by Jen Cray
"I hope when I die/ I feel this alive" – Beach Slang
It's just one of innumerable lyrics, written by Beach Slang's frontman poet James Alex, that captures the amplified feelings of both the band and its fans. Songs written by, and for, the outcasts, the heartbroken, the depressed but hopeful, are fodder for the roomful of hungry hearts who gather at the foot of the BackBooth stage with quiet intensity that could almost be mistaken for sadness or boredom if you're not close enough to see the tears welling up in their eyes, or hear them harmonizing along to every intimate line.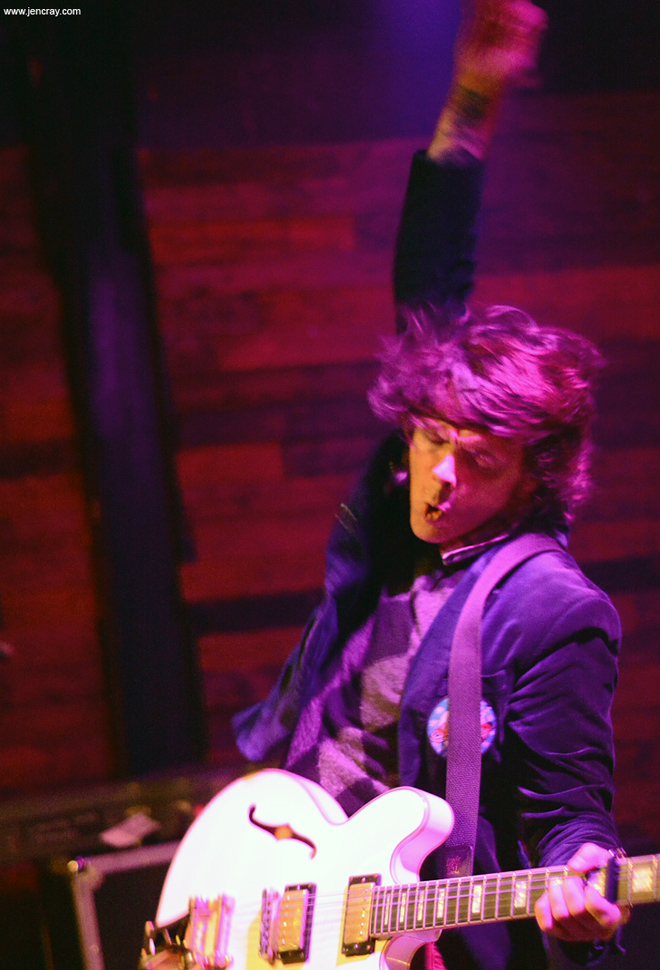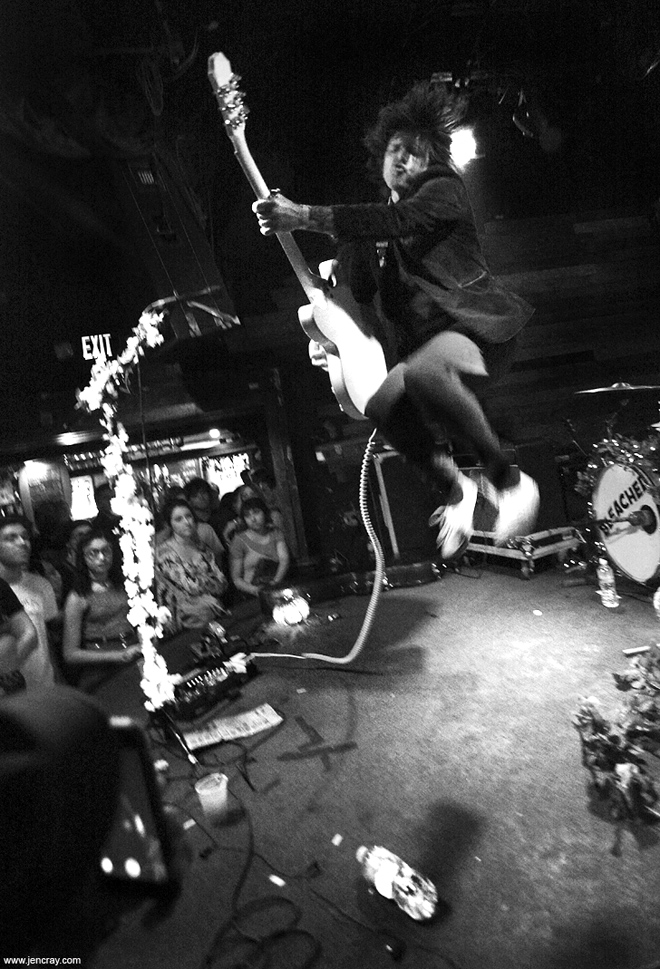 Tonight, and for this whole Fall tour, Beach Slang is just James Alex – plugged in, but solo. Quiet Slang, as he calls it. Two days before the tour was set to start the Philly band's guitarist Ruben Gallego got hit with some pretty serious sexual assault allegations and, until matters are worked out and the truth is known, was let go from the band. The amicable split may have left the future of the band a bit uncertain, but so long as Alex has a voice and a guitar those songs will breathe. His solo set was more a living room improvisation with covers (Pixies, Cure, Jawbreaker) and a "call out requests" vibe that made a setlist inconsequential. "What do you wanna hear? I want to make sure you feel you got your money's worth," Alex offered.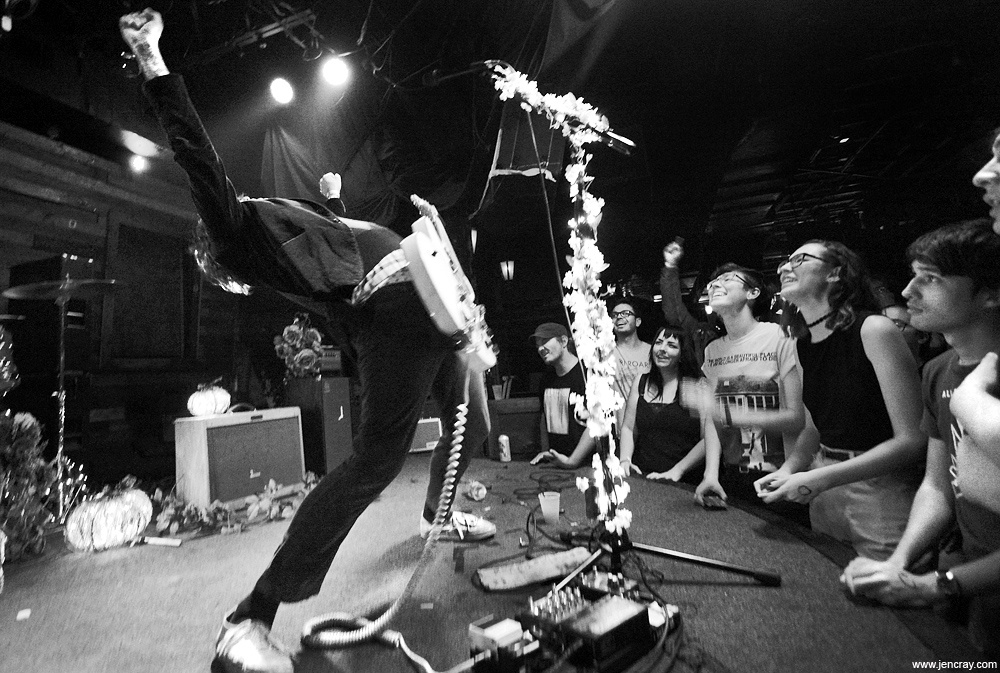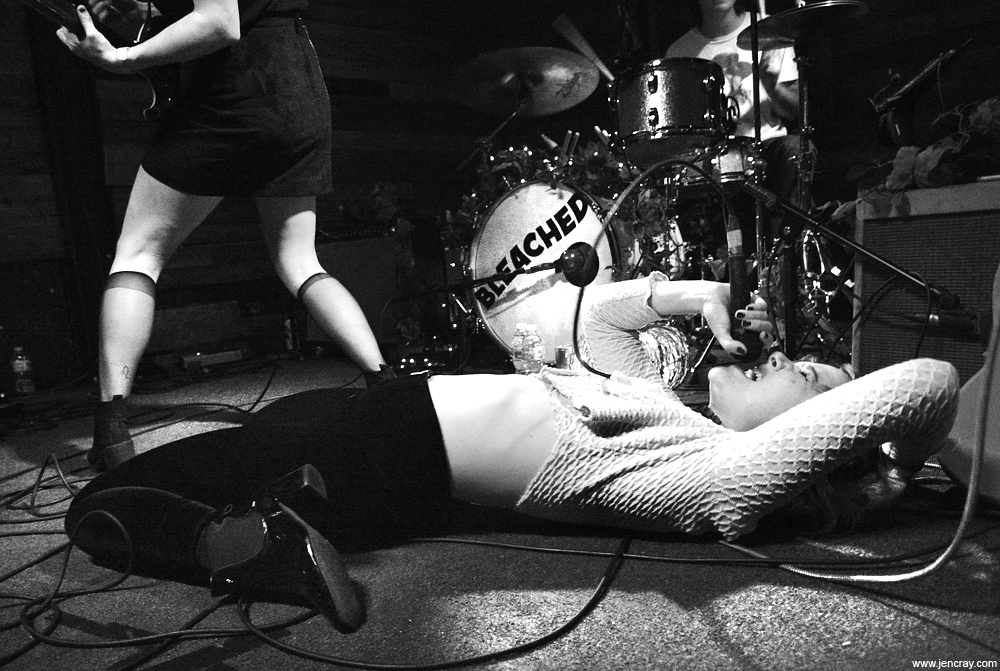 Money's worth, and then some! Co-headlining the tour was Los Angeles' Bleached, making their Orlando debut before a very enthusiastic bunch of fans who've been waiting, waiting, waiting for them to come through town. They drenched the crowd with their sour candy blending of surf pop and garage rock, and made hearts swoon.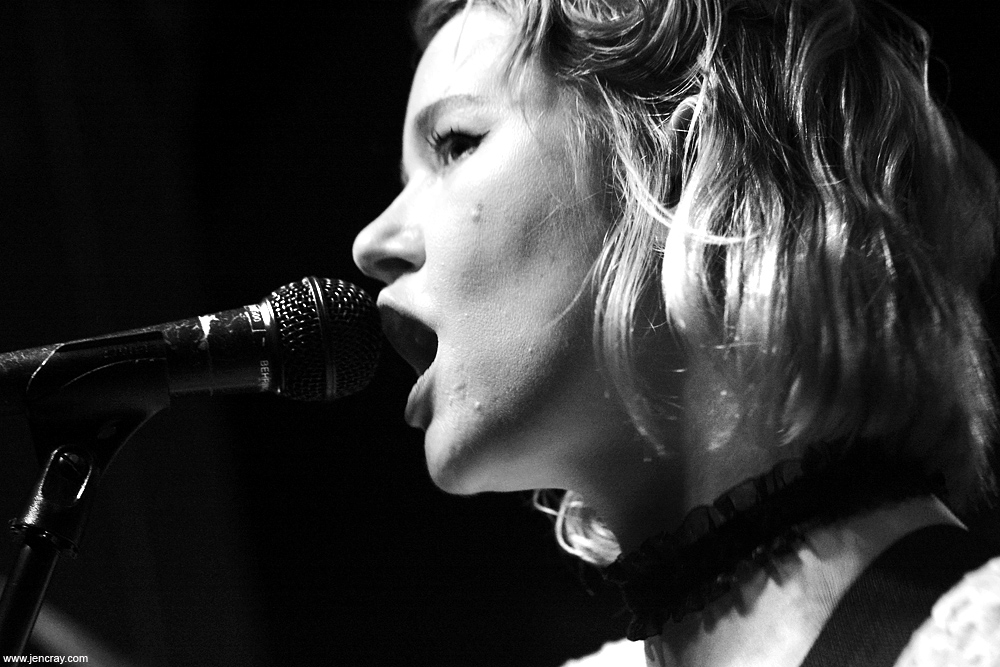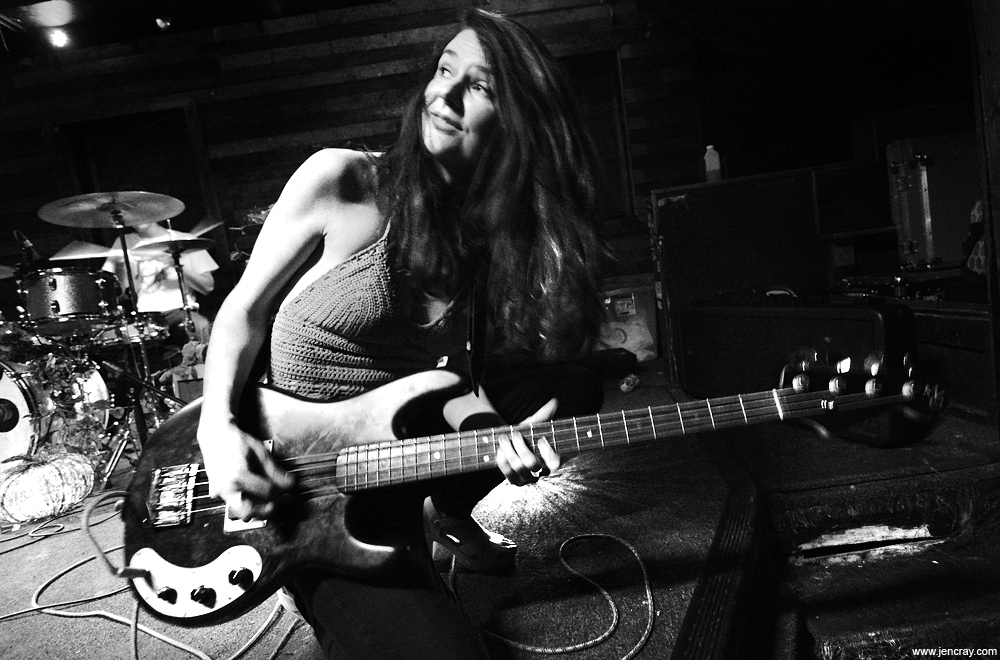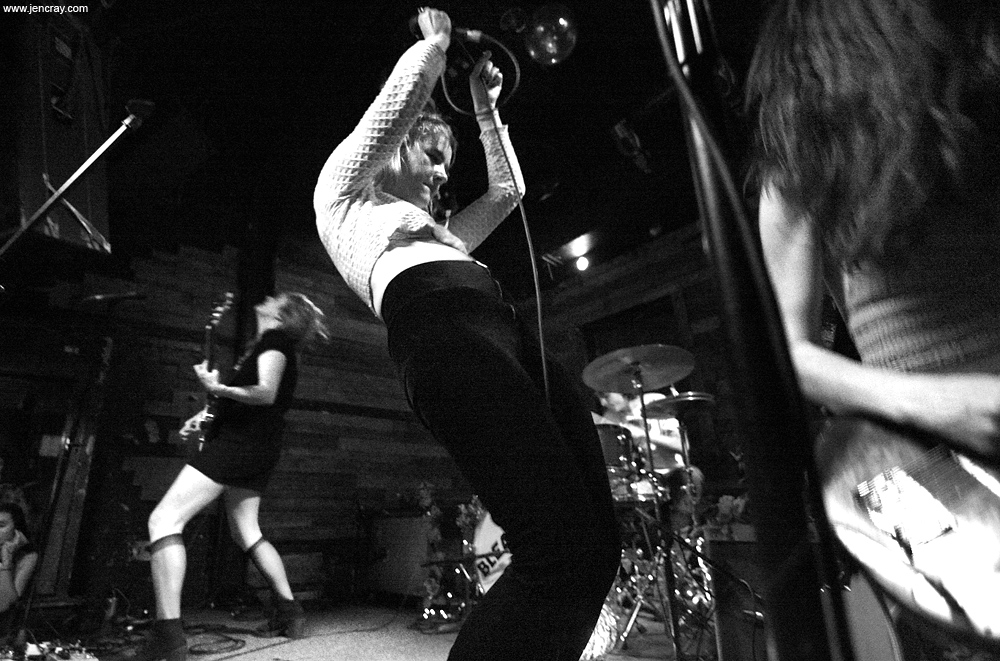 Two things that I hate: When a band is static onstage, and when a band is afraid to use sex to sell their performance. Rock 'n' Roll is sex – any attempt to bottle it up is only doing us all a disservice. And so when bassist Micayla Grace falls to her knees and smacks me in the cheek with her hair toss; when Jessie Clavin arches her back and wails away on her guitar; and when Jennifer Clavin bends backwards to lie on the stage floor or gyrates her hips to punctuate a drum beat… well, it does NOT suck. Their confident swagger gets further punch when they pull off the best Misfits cover I've yet to see: "Skulls."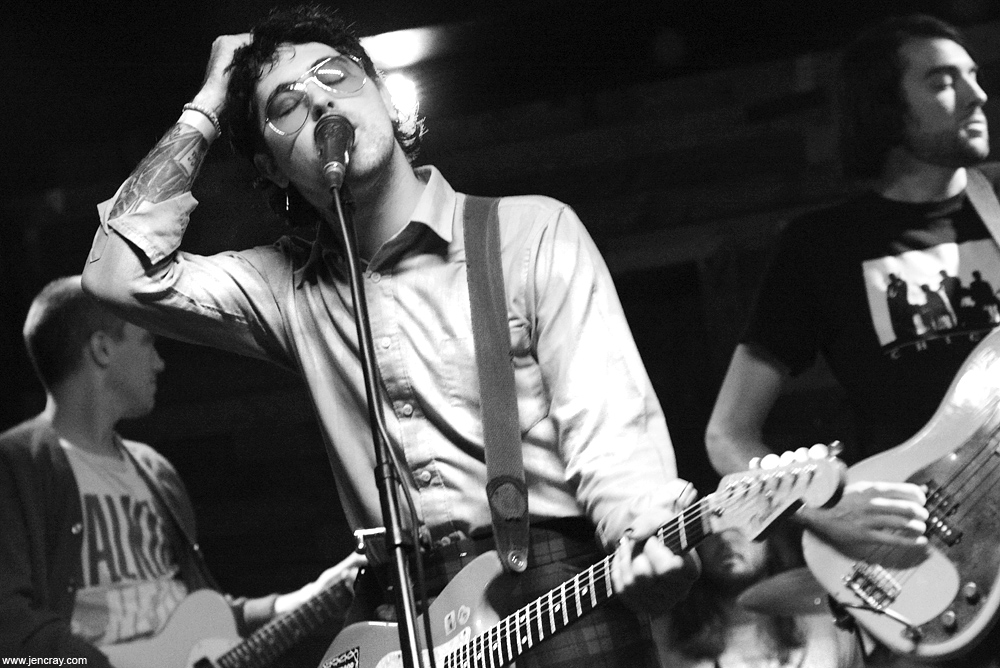 Also on the bill, Hunny – a strange polyester animal that has the early crowd frothing at the mouth. With a sound straight out of The Killers' 2004 era, they shot for the moon with a big new wave sound, and bravado that was unexpected from unassuming frontman Jason Yarger. Though, where The Killers had runway style and panache, Hunny looked liked thrift store hipsters who forgot to take their antidepressants. Their efforts were impressive, but I'd rather swoon over Bleached or get punched in the heart by Beach Slang.
Click for full photo galleries: Beach Slang, Bleached, and Hunny. ◼
Beach Slang: http://beachslang.com/; Bleached: http://hellobleached.com/
---