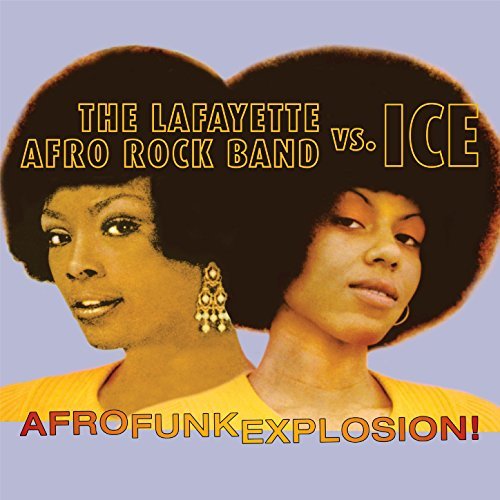 Lafayette Afro Rock Band Vs. Ice
Afro Funk Explosion!
Manifesto
You might not know the name Lafayette Afro Rock Band, but you've definitely heard their work. Funk band Lafayette Afro Rock Band began in Long Island in 1970, then repatriated to Paris where they were immersed in the music of their African neighborhood. Coming back to America they took the name Ice. The few albums the band released became goldmines for beatdiggers, with samples used by Gorillaz, Jay-Z, Biz Markie, De La Soul, Public Enemy, and probably gazillions more.
This 2 disc overview of the two bands, along with samples of offshoot bands Crispy & Co. and Captain Dax, showcases a band who was listening to a wide range of musical sources – songs like "Nicky" or "A.I.E" show a heavy Afrobeat influence, while "Dr. Beezer" has a driving high-pitched keyboard which would not be out of place on an Italian soundtrack album.
The 28 tracks also display a band ready to stretch out – keyboards and horns drive the songs, with most of the songs working with a sophisticated vibe. While there might not be a plethora of raw, dirty funk here, the band's combination of soul, disco, afrobeat, and funk creates a silky array of songs perfect for soundtrack use or late night slinkiness.
---