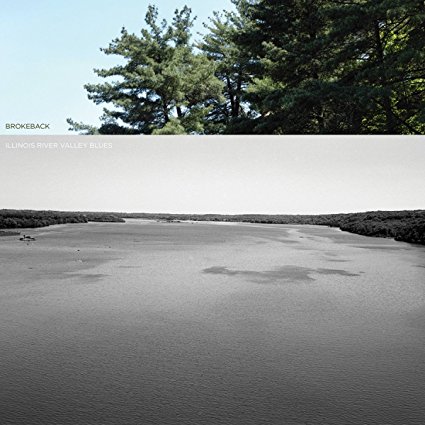 Brokeback
Illinois River Valley Blues
Thrill Jockey
Doug McCombs is bassist for the long running bands, Eleventh Dream Day and Tortoise. Over the years, he's also helmed his own band, Brokeback. The band started out as a solo venture from the bassist, but quickly turned into a real band that collaboratively realizes Doug's compositions. The band's membership is a revolving cast of collaborators that has included Rob Mazurek and Chad Taylor of Chicago Underground, Mary Hansen of Stereolab and James McNew of Yo La Tengo.
I can't help but imagine the music on Illinois River Valley Blues as the soundtrack to a very, very cool PBS nature documentary. The songs are inspired by McCombs early years growing up along the Illinois River with frequent trips between Peoria and Chicago. The song titles name check geography while the music suggests a sonic landscape.
Sonically, Illinois River Valley Blues is very similar to Tortoise in that it blends rock, jazz and film scores in a moody, atmospheric way. The opening track, "Ride Ahead and Light the Way For Me", suggests something that Ennio Morricone might imagine. "On The Move and Vanishing" finds McCombs and second guitarist, James Elkington managing to invoke both the dual leads of the Allman Brothers and Television.
Listening to Brokeback, I find myself transported. There is a familiarity that makes the music accessible, while still taking me on a sonic journey. I can certainly use an escape from the noise that clutters my world. Lately, Brokeback has been just what I need.
---