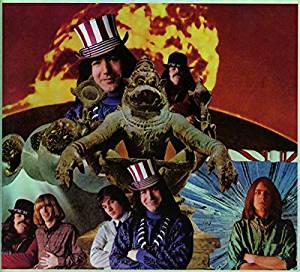 Grateful Dead
The Grateful Dead – 50th Anniversary Deluxe Edition
Rhino Records
How five scruffy freaks, jazzed on the blues, jug band music and bluegrass became an American institution boggles the mind, but for over 50 years the Grateful Dead have been a pop culture mainstay, and this is where it all started. Released in March of 1967, The Grateful Dead showed the San Francisco band starting off pretty much as they ended, playing a mixture of classic blues – "Good Mornin' Little Schoolgirl", "Sitting On Top Of The World" coupled with the more exotic – the opener "The Golden Road (To Unlimited Devotion)" and "Cream Puff War". Looking back 50 years, this release hasn't weathered well, when put against their such releases as city-mates the Jefferson Airplane's Surrealistic Pillow or the debut album from the Doors, both from 1967. The early days of the Dead were built around Ron "Pigpen" McKernan's blues organ and vocals, and sounded a bit tentative, at least on record.
But live, now that was a different story, which the second disc relates. Made up of two shows from 1966 from Vancouver – which bassist Phil Lesh deadpans "Our fame has preceded us" when the band is introduced to faint applause – now this is the initial stirrings of the Dead we came to love. Numbers such as "I Know You Rider", "Viola Lee Blues" and "Cold Rain and Snow" remain in the set list of their latest incarnation, Dead & Company. Because the music is timeless, and the Dead are such distinctive, imaginative artists that it all sounds fresh, decades down the line.
It is impossible to write about the Dead without cliché- so here goes. No one on earth, particularly Jerry Garcia, Pigpen, Bob Weir, Phil Lesh and Bill Kreutzmann – would have believed they would be around in 50 years, no matter what drugs you had ingested. But it's 2017 and most of us are still here, listening to music that at its most potent, can scramble your brain.
What a long, strange trip it's been. We need it now, more than ever.
---