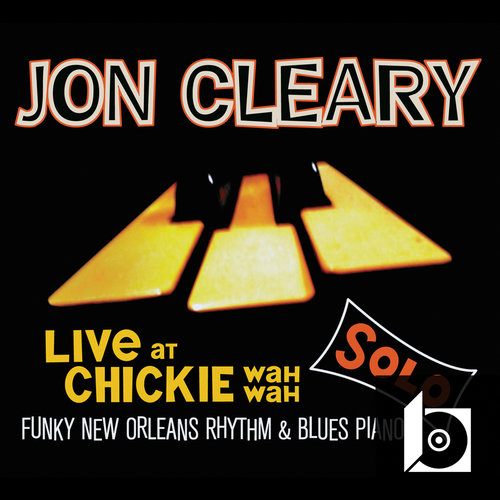 Jon Cleary Live
Live at Chickie Wah Wah
FHQ Records
Piano players cast a huge shadow over the history of New Orleans rhythm and blues. From the birth of jazz in the Storyville mansions when the "piano professors" entertained the customers to the birth of rock and roll with luminaries like Fats Domino and Little Richard, piano players have lead the way. Professor Longhair is sort of the patron saint of the Jazz and Heritage Festival while Dr. John has kept the flame burning bright for over fifty years.
Jon Cleary is an Englishman. He paid his dues playing in Bonnie Raitt's band before adopting New Orleans as his home. For 35 years, Cleary has been living in the Crescent City, soaking up the vibe, the history and the piano traditions of the city. Although he's a transplant, Cleary is one of the essential contemporary piano professors on the scene today.
Live at Chickie Wah Wah is a raw, stripped down set. It's just Jon at the piano singing tunes he learned on the road with Earl King, Jessie Hill and Snooks Eglin along with his original numbers. This recording is a document of Cleary's long running Tuesday night residency at Chickie Wah Wah. What I like most about this disc is the immediacy of the performance. It's just a guy in a room playing his heart out. In this setting, Jon's piano playing shines. You can hear clearly the echoes of James Booker, Fess, Dr. John as well as Cleary's own contribution to the ever evolving cannon. On his studio albums with the Absolute Monster Gentlemen, Cleary's piano prowess is muted by studio glass. With this live set, the funky butt piano is front and center, right where I like it.
---