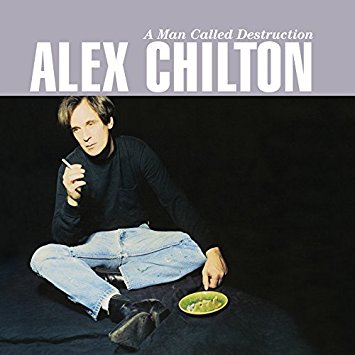 Alex Chilton
A Man Called Destruction
Omnivore Recordings
No matter where you decide to encounter the great Alex Chilton, his innate pop sensibilities will be in the forefront. From his beginnings as a teen vocalist in The Box Tops ("The Letter", "Cry Like A Baby") to the legendary Big Star ("In The Street", "September Gurls") to his later solo work, Chilton plied pop. Unlike the connotation today, pop music in the '60s was a formidable genre – can you say The Beatles or The Beach Boys. No, unlike the auto-tuned garbage of today, pop music was a respected avenue of expression, and few did it as well, or as meaningful, as Alex Chilton.
A Man Called Destruction, originally released in 1995, makes the case. Starting with Chilton's take on the New Orleans classic by Chris Kenner, "Sick and Tired", the record is a prime example of Chilton's gift. He takes Kenner's 1957 tune and in his offhand, yet compelling way, makes it his own. Even on the lightweight "What's Your Sign Girl" he sings with complete conviction, evidently in love with the material. "Devil Girl" is as bizarre and surreal as you would imagine, and his take on the Jan & Dean hit, the Brian Wilson-penned "New Girl In School" is a relaxed yet enthusiastic romp.
Omnivore adds six bonus cuts to Destruction, including Chilton originals such as "You're My Favorite" and "Give It to Me Baby", and should be praised for bringing more Alex Chilton to the world. Alex might be gone in body, but his pop spirit will be around, well, as long as there is pop music. Praise be for that.
---