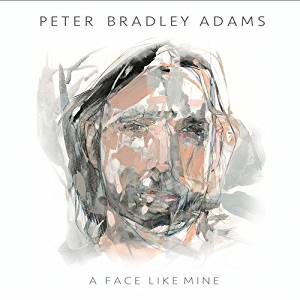 Peter Bradley Adams
A Face Like Mine
A Face Like Mine is another collection of superb Americana from Peter Bradley Adams – one of the underrated singer songwriters in America today.
"A Good Man" opens up proceedings and pulls you in with its strong melody, atmospheric dobro flourishes and Adams' gentle vocals. "Who Else Could I Be" takes a darker turn but Adams' melodic tendencies still shine through. The gorgeous "We Are" rises and falls with a simple guitar line which is brilliant in its simplicity – this is a real standout and possibly one of the best songs Adams has recorded across his six solo records.
"Stay For a While", with its duet-style vocals and gentle acoustics wouldn't have been out of place in Eastmountainsouth, Adams' former band with Kat Maslich. The title track wanders into new territory as Adams examines his own family's history, while "On Jordan's Stormy Banks" once more demonstrates Adams' storytelling ability.
The album closes with the hypnotic "My Arms Were Always Around You" and the reflective "Come Tomorrow". With songwriting of the quality evident on A Face Like Mine the only criticism is the album is only nine songs long. Highly recommended.
---