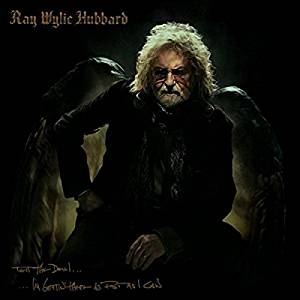 Ray Wylie Hubbard
Tell the Devil…I'm Gettin' There as Fast as I Can
Bordello Records
Ray Wylie Hubbard has become infamous for his "one chord boogie" over the years, and his newest, Tell the Devil…I'm Gettin' There as Fast as I Can is more of the same. It follows a familiar template, built around Hubbard's half talking, half singing vocals, his fingerpicked acoustic guitar and a snaky electric guitar played by his son, Lucas. His songs are more stream of consciousness poetry than lyrics, and generally fall into certain topics – the blues, as on "Spider, Snaker and Little Son", about '60s blues upstarts John "Spider" Korner and Tony Glover, or religion on the opening cut "God Looked Around" or the throw-down title cut, with guests Lucinda Williams and Eric Church.
Now this isn't a bad thing. Hubbard is now more a bluesman then the country rebel who wrote "Up Against the Wall" or "Loco Gringo's Lament", and his most obvious influence is John Lee Hooker, in the fact that like Hooker, who's entire recorded work is essentially one long song, Hubbard seems to record an album by putting on some fingerpicks, tuning his Gibson flattop to an open chord (see the song "Open G" for a demonstration and tuning tips) and just letting whatever floats into his head out his mouth. You either dig it, or you don't.
I intensely dig it, and there ain't nobody better at being Ray Wylie Hubbard then the man himself. He's a rare breed indeed, and a god almighty national treasure. You dig?
---