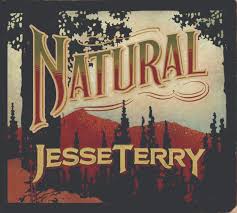 Jesse Terry
Natural
Jackson Beach Records
Wow, what a tremendous, beautiful experience this record is. Jesse Terry, a Berklee College of Music graduate blew us away with his 2017 record Stargazer but his new one, Natural is even more delicious with the addition of some great women to the cast. Opening with the delicate "Kaleidoscope" with Sarah Darling, Terry is a pop wunderkind, as evidenced by his spot-on cover of ELO's "Mr. Blue Sky", but his pop has folk roots. "Runaway Train", with vocals from Shovel & Rope's Cary Ann Hearst, is a fine example of his blend of earnest folk with a pop sensibility, a perfectly hummable tune, great for summer drives.
"Stargazer", with assistance from Dar Williams casts a nod to Brit-pop, with harmonies to get lost in. Texas songstress Kim Richey helps with two cuts here, the elegant "Carry" and the haunting "I Was an Island". Their voices meld over a subdued drum pattern and washes of wavy guitar, just sublime. Hearst returns for "Mountain Rose", giving an Emmylou shimmer to Terry's song of remembrance.
This is one of the most tuneful and sonically well-crafted releases I've heard in years, and continues Jesse Terry's exquisite songwriting, each tune awash with subtle touches that linger long after the record ends. Let's hope to hear more from Terry soon.
---