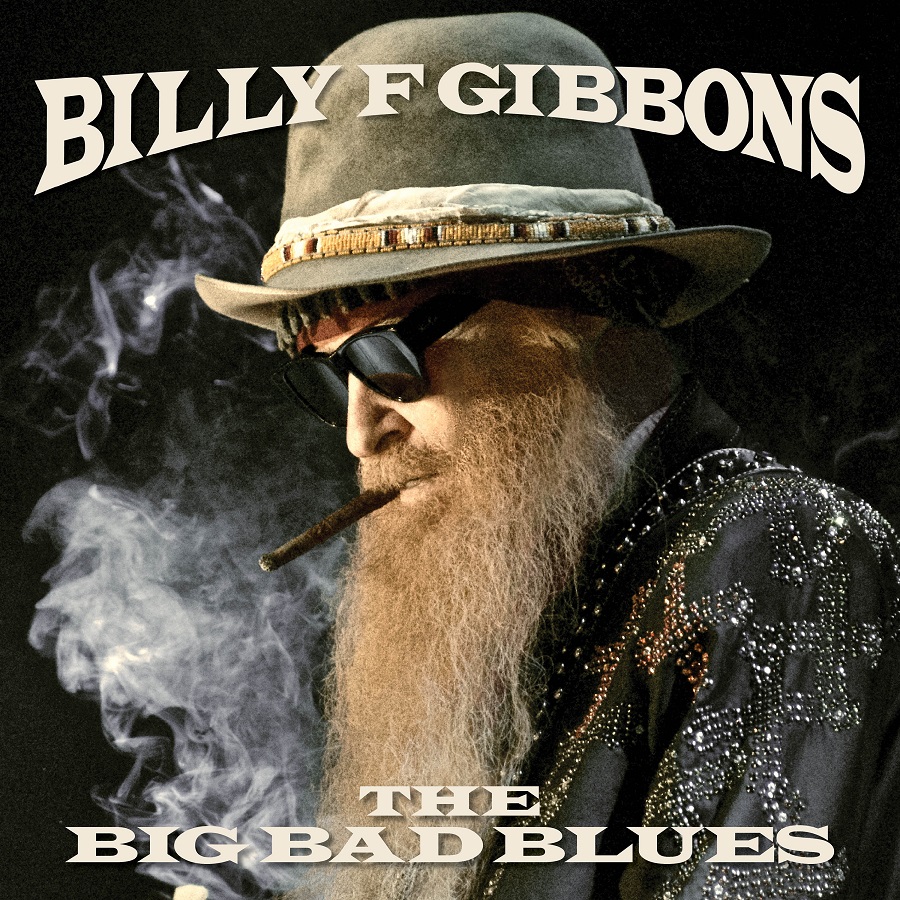 Billy F Gibbons
The Big Bad Blues
Concord Records
The most distinctive component of Billy Gibbons' artistic DNA always has been authenticity. Since first shuffling onto the international music scene in 1971 with the blistering debut record from ZZ Top, the Houston-born guitar ace has been known as the "real deal" – helping to define the true spirit of authentic blues-driven, boogie woogie-fused, southern-fried rock and roll. Nearly 50 years into his major label musical journey, the exhaustive body of work he's produced with "that little ol' band from Texas" remains a source of inspiration and joy to fervent fans around the world.
In recent years, Gibbons has stepped out from his perceived creative comfort zone as a band member and has begun establishing himself as a solo artist. The 2004 Rock and Roll Hall of Fame inductee tested "uncharted waters" with his Cubano-flavored debut solo set, Perfectamundo, in 2015. Shifting back naturally to his blues roots, "Reverend Willie G" returns to the scene in 2018 with his latest solo effort, The Big Bad Blues.
Gritty, raw and gloriously unapologetic, this authentic-sounding 11-song collection grabs ya like a welcomed bear hug from an old friend – a college compadre from your "single days" who's shown up at your door unexpectedly 'round midnight with a flask hidden under his jacket and big plans of sneaking you out to an after-hours speakeasy on the "other" side of town.
Brimming with Gibbons' iconic, nasty-smelling riffage and fueled by his signature-style, growly "how-how-how" vocals, The Big Bad Blues kicks off nicely with a pair of impressive ditties, "Missin' Yo' Kissin'" and "My Baby She Rocks." While "Second Line" is a satisfying upbeat bit-o-blues, Gibbons gets really down and dirty with the slower tempo, harp-driven remake of Muddy Waters' "Standing Around Crying," as well as his own, "Let the Left Hand Know…"
Serving as a down-home, Texas-sized smorgasbord, The Big Bad Blues offers an array of taste-tempting options, from the chug-a-lug groove of "Bring it to Jerome" to the super-sexy, Degüello-flavored, "Mo' Slower Blues." However, for enthusiasts who prefer a spicier, high-octane brand of blues, the Muddy Waters-penned "Rollin' and Tumblin'" might prove to be the record's most satisfying seduction. Let that boy boogie woogie, indeed!
---