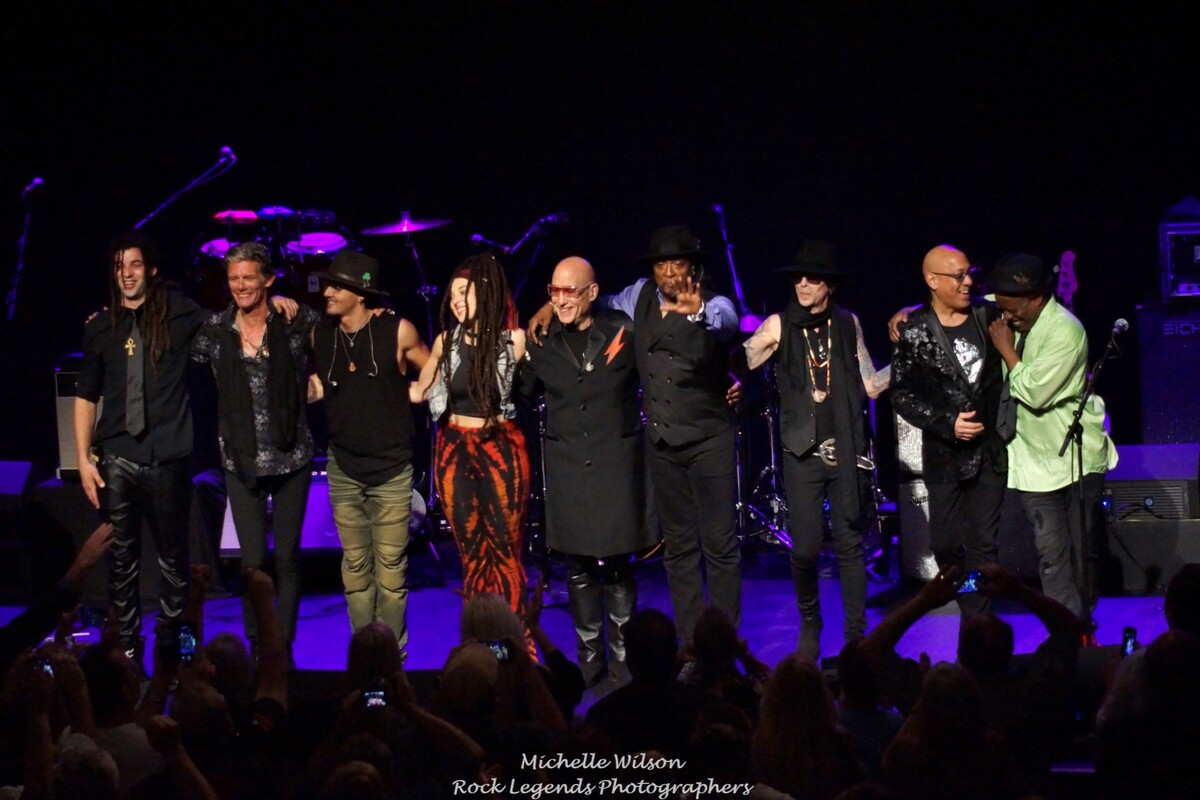 A Bowie Celebration – The David Bowie Alumni Tour
with Earl Slick, Charlie Sexton, Bernard Fowler, Cory Glover, Carmine Rojas and guests
Capitol Theatre; Clearwater, Florida • March 17, 2019
by Michelle Wilson
The David Bowie Alumni Tour rolled into Clearwater, Florida and stopped at the beautiful Capitol Theatre, an intimate venue not far from the ocean. Currently in their third year, the seasoned Bowie band members performed their 47th show for a packed house on this particular evening. What these musicians offer is SO much more than a "tribute" show – several of them were members of various incarnations of Bowie's backing bands at one time or another. Who better to pay homage to Bowie's intellect, innovation and vision than members of his collective bands?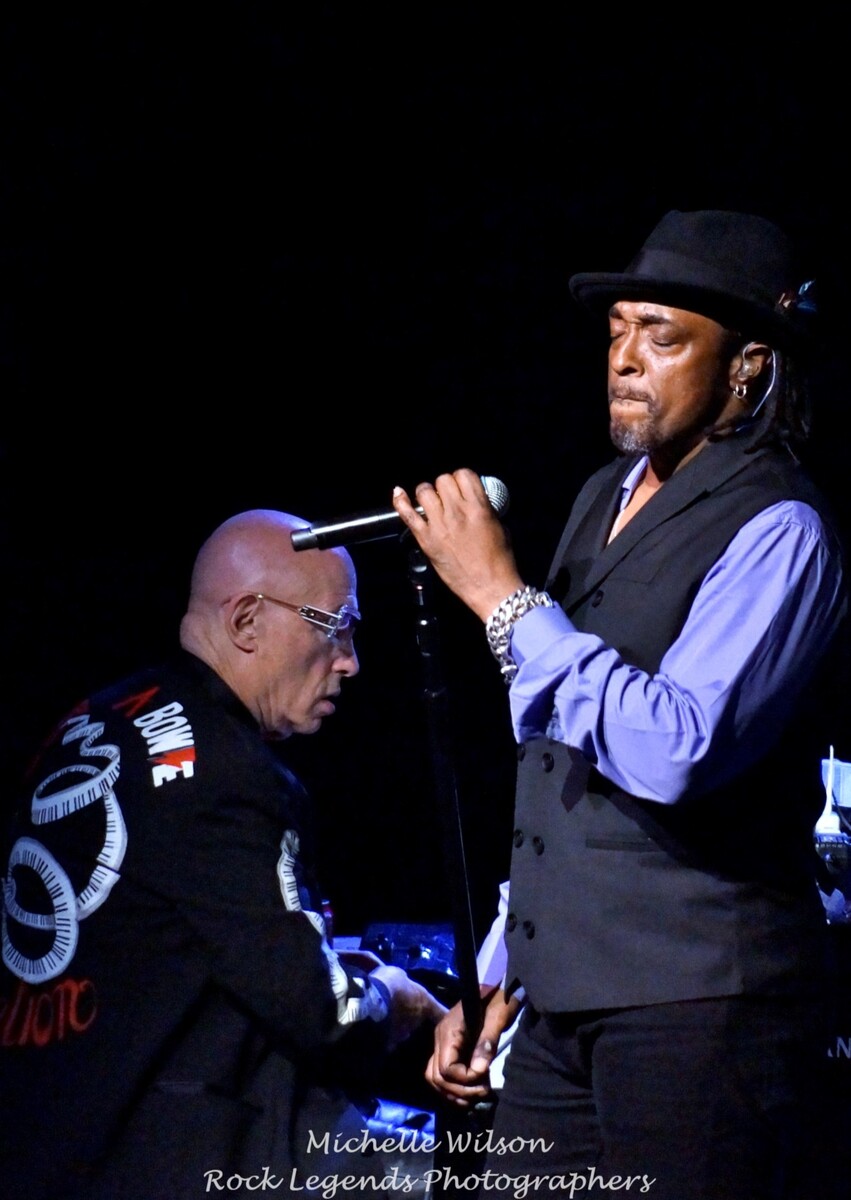 On this leg of the tour, musicians included pianist Mike Garson, Bowie's longest-standing band member, guitarists Earl Slick and Charlie Sexton, bassist Carmine Rojas, and vocalists Bernard Fowler (The Rolling Stones) and Cory Glover (Living Colour, Galactic). Also joining the lineup and keeping it a real family affair were drummer Lee John, percussionist/backup vocalist Imani Elijah, and backup vocalist Naia Kete. John is Slick's son, while Kete is engaged to John and Elijah is Kete's brother.
Taking the dimly lit stage at 7:40pm, Garson briefly chatted with the audience followed by the appearance of Fowler, and the two offered a stirring rendition of "Bring Me The Disco King," a jazz-infused deep cut from the vast Bowie catalog off Reality (2003). Fowler's vocal range is absolutely amazing and it was a joy to hear him sing Bowie's material with Garson's piano accompaniment. After the rest of the band settled in, Fowler continued on lead vocals with "Rebel Rebel," "Moonage Daydream" and "Fame."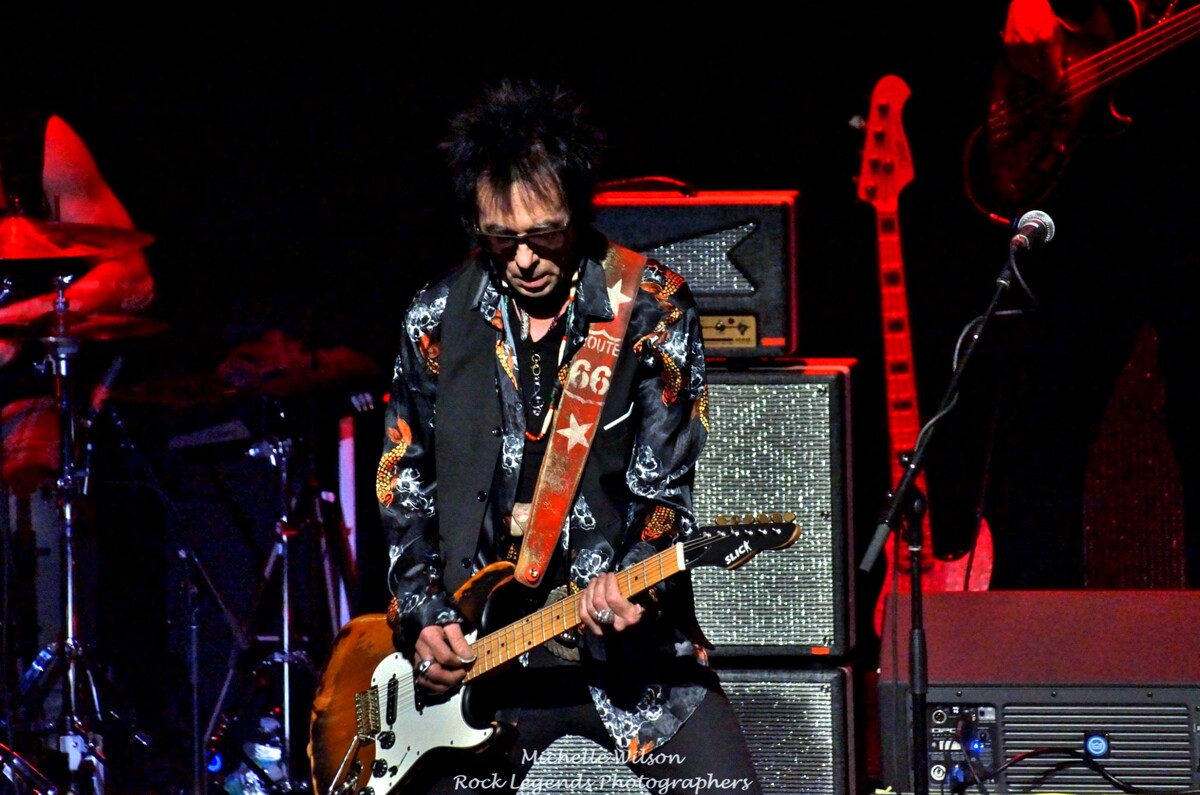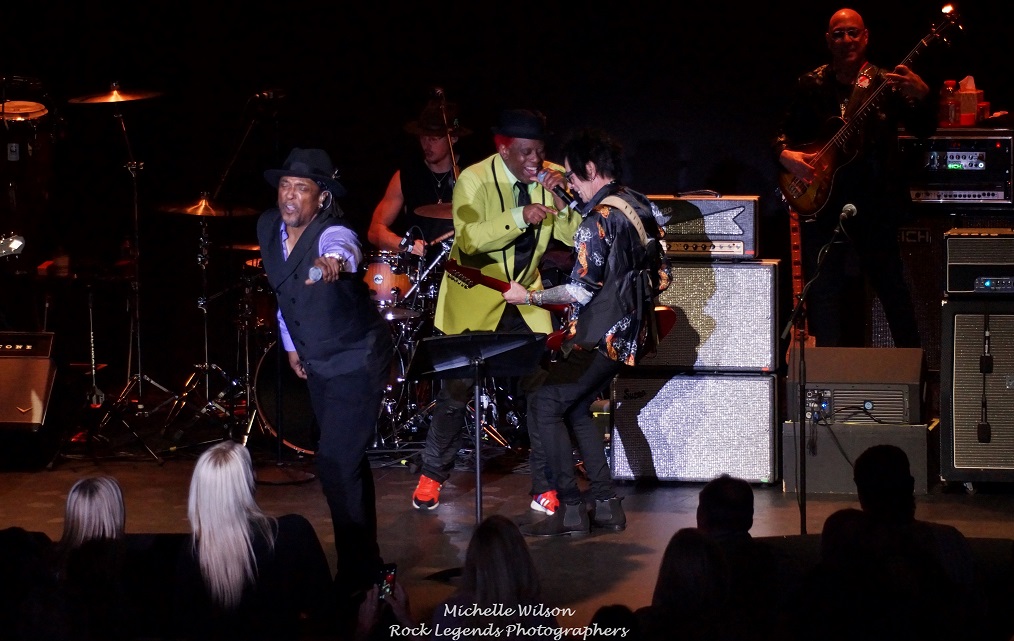 Fowler, Glover and Sexton shared lead vocals throughout the evening, including double lead vocals. The diversity of the three singers' styles and sounds created a wonderful vehicle for Bowie's vision. Glover nailed "Young Americans," "Changes" and "Ashes To Ashes," while Sexton, whose voice is so eerily similar to Bowie's that you could close your eyes and "almost" think it WAS Bowie, conquered "Space Oddity" and "Lazarus," a cut off Bowie's final record, Blackstar (2016). Sexton and Slick spent the entire show trading licks and having a ball.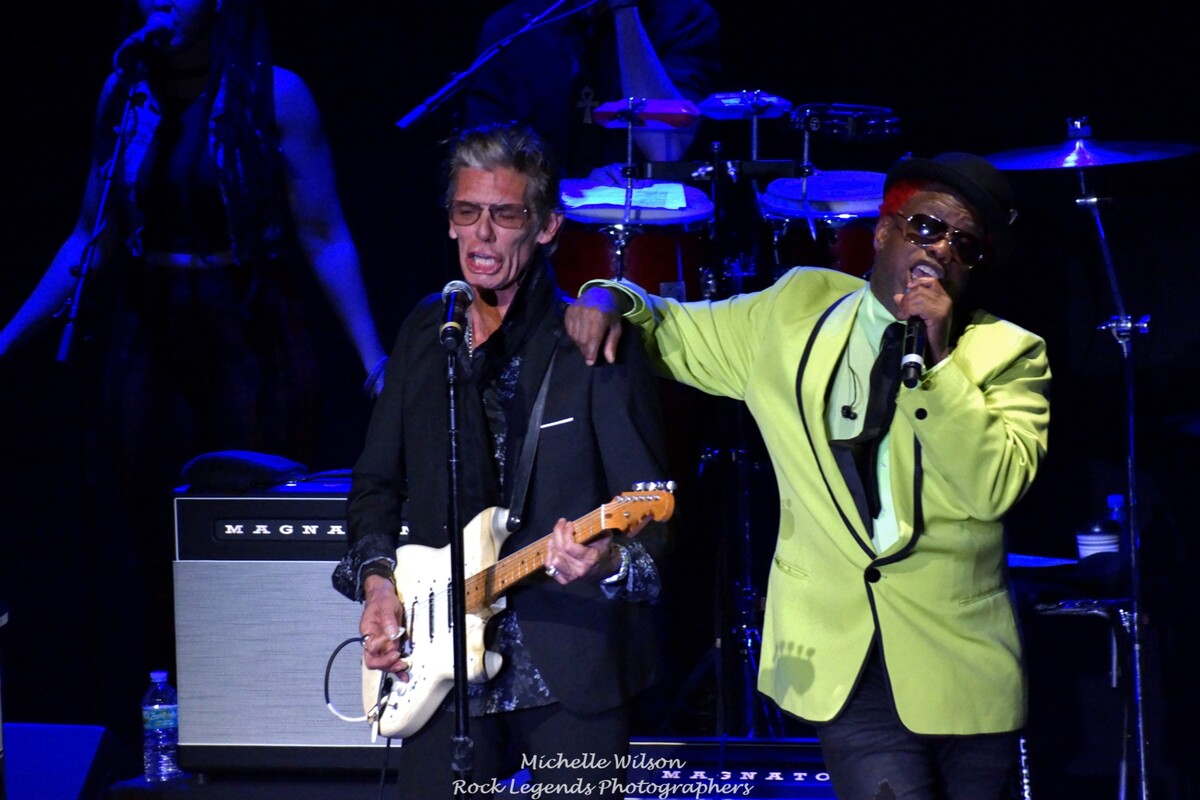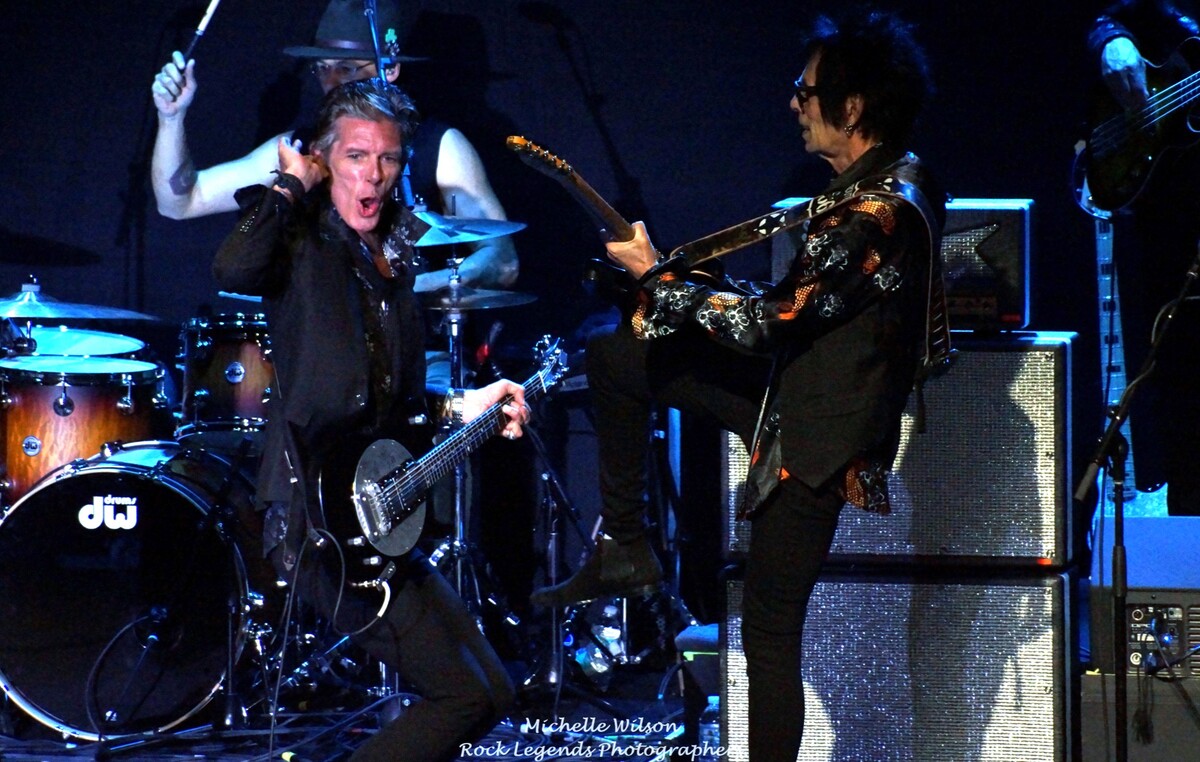 Fowler returned with brilliant versions of "Cracked Actor," "Diamond Dogs" and "Sweet Thing" followed by a blistering take on "I'm Afraid Of Americans" with Glover on dual lead vocals. The two also paired up to absolutely slay "Under Pressure," with Glover positively nailing the Freddie Mercury falsettos.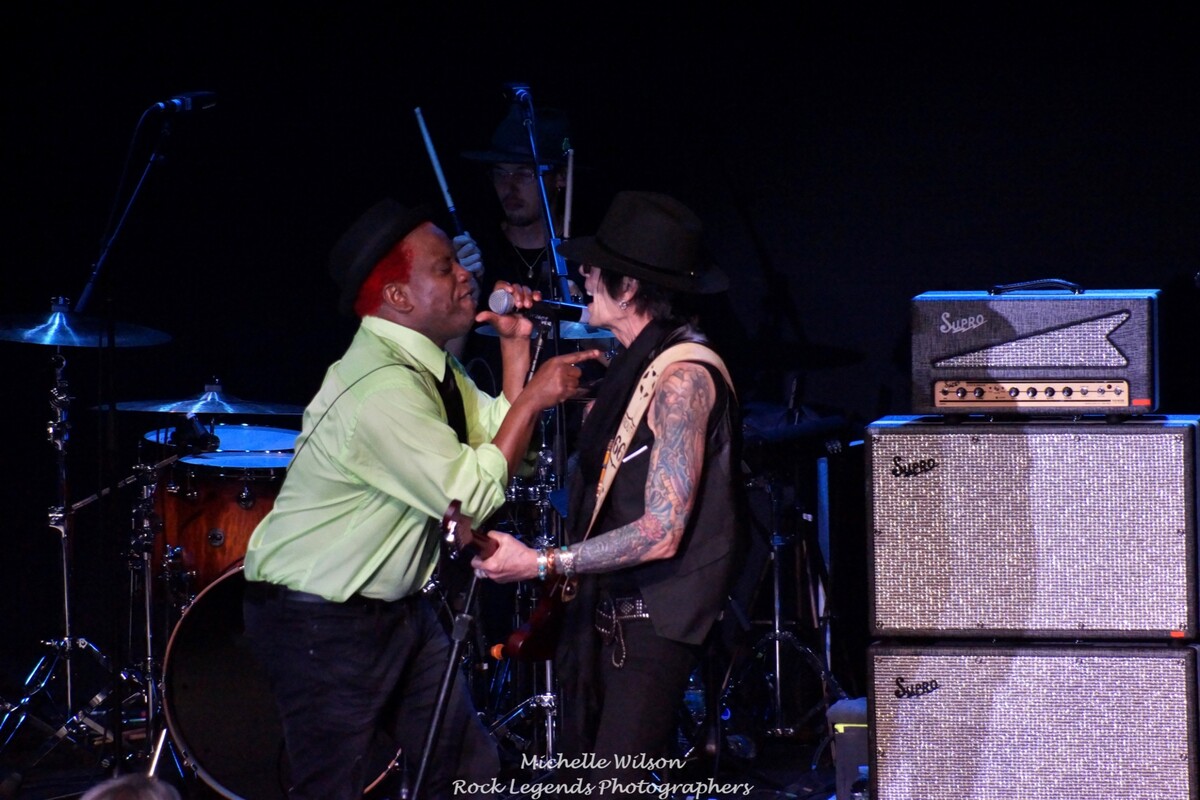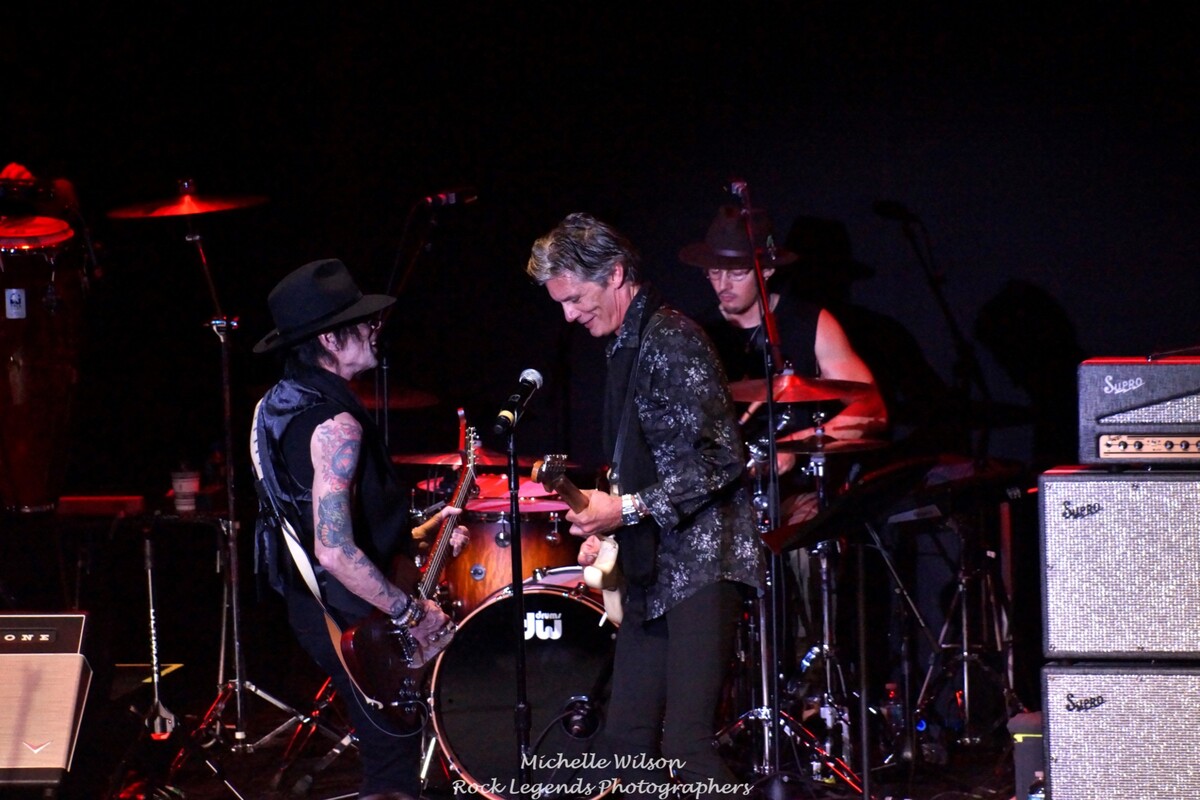 At one point Garson kidded that he had played on thousands of records but that he gets emails every day about "this one f-cking song" – that song, of course, is "Aladdin Sane." Garson's famous solo on the title track of the 1973 Bowie record is still a fan favorite, and he told the crowd that he would be doing a different interpretation of it on this night. After he finished and received a standing ovation, he thanked the crowd for listening to all of those notes and joked once again that he gets a dollar a note. He was charming and personable, and the fans loved it. Glover's vocals were equally enticing on "Aladdin Sane."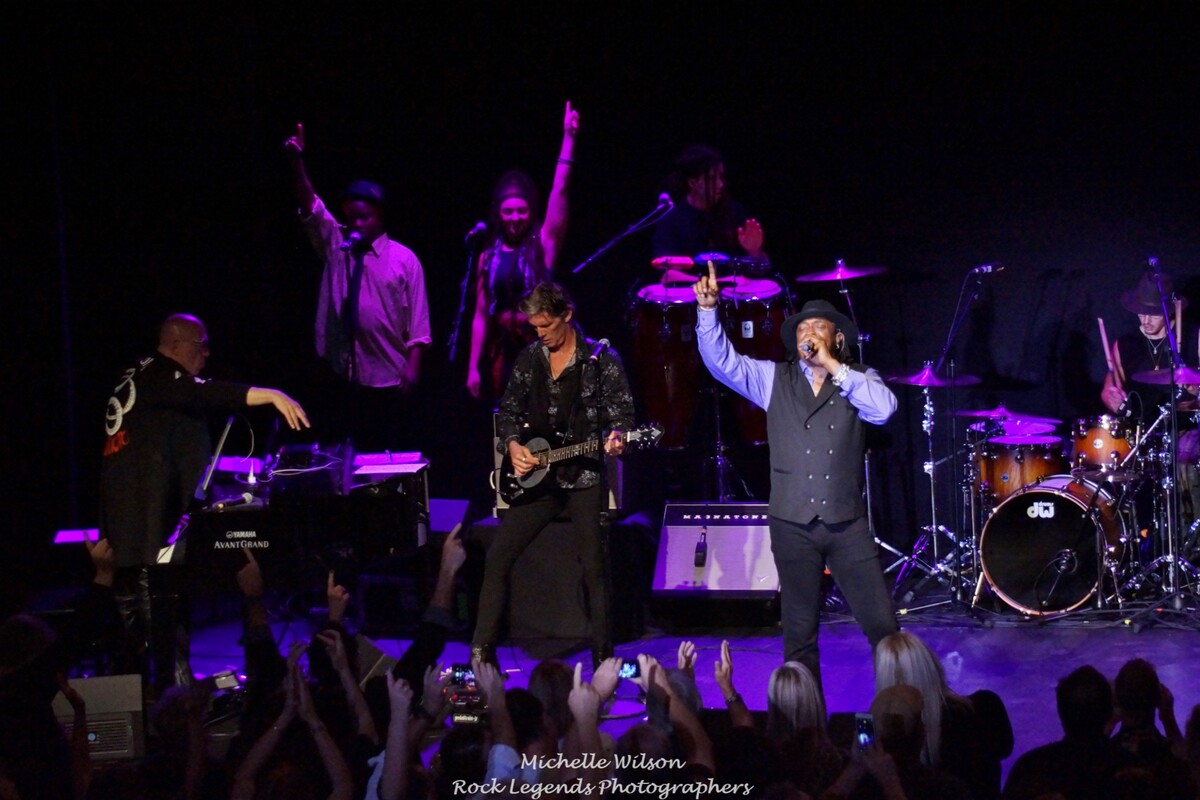 Rounding out the main part of the set with "Let's Dance" (Sexton) followed by "Suffragette City" and "All The Young Dudes" (Sexton and Glover) complete with an audience sing-along, the two hours were over in an instant. The two-song encore featured Fowler and Garson on the poignant "Life On Mars," during which the full house made not a single sound and after which another standing ovation was deservedly given. The only possible song that could end such a stirring evening had to be "Heroes," and so it was. Somewhere up there Bowie was no doubt smiling down, basking in the glory of his ongoing legacy.
Check out the full gallery of photos from Rock Legends Photographers.
https://rocklegendsphotographers.smugmug.com/ROCK-CONCERT-PHOTOS/BOWIE-CELEBRATION-Clearwater-FL-3-17-19/
◼
---